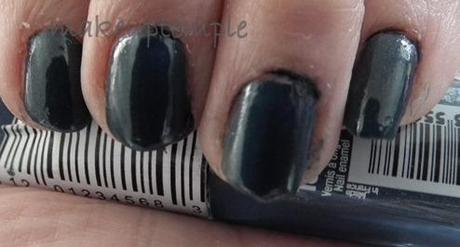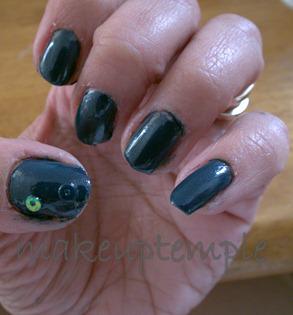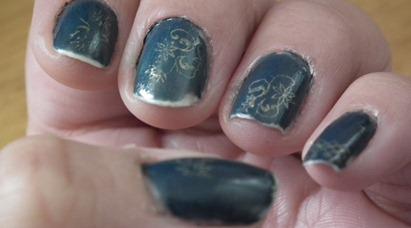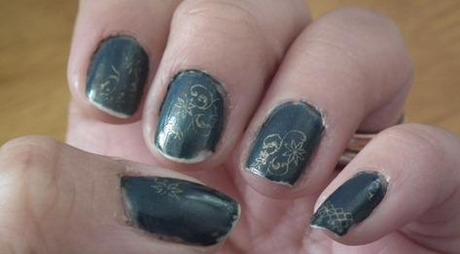 You all see the swatches of Bourjois 10 day anti chip nail polish on my previous post
here is the link for that http://makeuptemple.blogspot.com/2011/06/product-reviewsnail-polish-bourjois.html
I did not really like the shade on my nails i decided to use Essie Matte About You nail polish  and make some designs using Konad Image Plates and  using a gold nail polish.
It looks much better when you mattify your nails, 
The question Does it really last 10 days without chip and  discolouration?
No it does not unfortunately  with base & top coat it goes 4 days without chipping
Also £5.50 is very expensive for a drugstore brand
I am not sure if they know but Models Own Nail Polishes cost s only £5.00
The reason I bought this polish is I thought this is a nice shade as Bourjois do not have nail polish tester it was a bit impossible to test and choose my shade.
Unfortunately this nail polish failed the test !