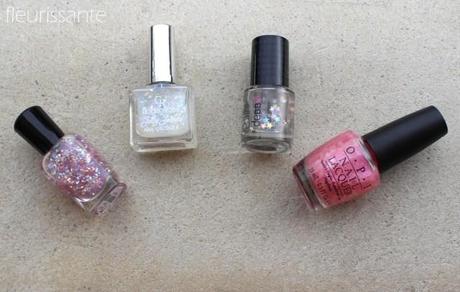 Hello lovelies,
I wasn't really sure what title to put on this post - top coats in my head means a sheer polish you put on top of your manicure to give it shiny appearance - while nail polish is not something I'd use for the following products, as they do not look good on its own.
Basically, today I'm going to show you swatches of Zoya Monet, OPI Nothing Mousie 'bout it, Golden Rose Jolly Jewels #101 and Debby #37.
All these nail polishes require, in my opinion another nail polish as a base because otherwise they look bad.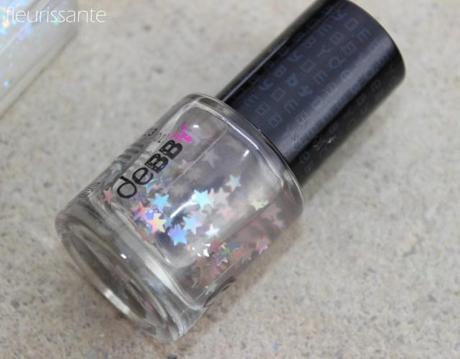 The first is Debby, aka the worst nail polish purchase ever. #37 is a holographic star shaped glitter in a clear base. It is extremely hard to fish the glitter out - usually I only get a bunch of clear nail polish and no stars on the brush. If I do get some stars, they are pain to place. The glitter tends to sink to the bottom of the bottle. Basically, you're better off buying a star shape glitter and sticking it to your nails.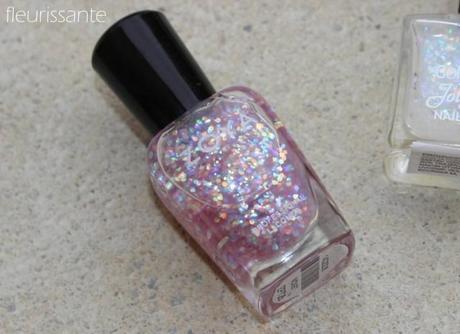 Zoya Monet contains a bunch of iridescent hexagonal glitters in slightly pink tinted base (although the pink tint isn't visible on the nails). It reminds me of China Glaze Snow Globe (must do a comparison). Other bloggers reported that it is hard to work with, but I didn't have problems with it. There's enough glitters on the brush so one coat is more than enough. The base isn't too thick and the glitters deposit evenly.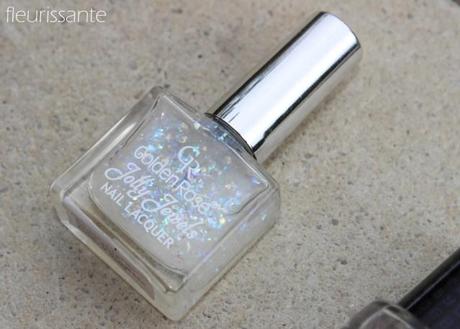 Golden Rose Jolly Jewels #101 contains a bunch of iridescent shards. They usually flash in the purple-blue-green part of the spectrum, with occasional gold. You need a good top coat with this one as the shards can feel pretty gritty.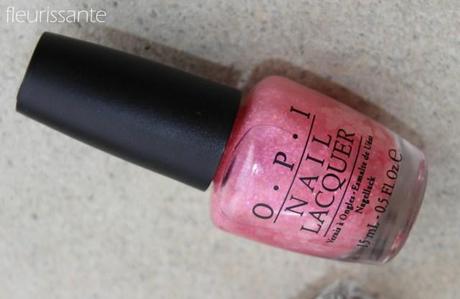 The last is OPI Nothing Mousie 'bout It - a pink heart shaped glitter in an iridescent shimmery sheer pink base. This one looks the best over a dark pink or red nail polish. The hearts are a bit difficult to fish out, but still much easier than the stars from Debby.
xoxo Tamara