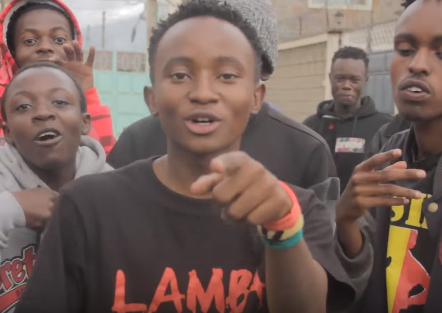 Kenyan rapper SWAT has reappeared online after escaping a mob in Umoja Estate who wanted to lynch him following a misunderstanding.
The young rapper entered an apartment in an effort to run from police who were arresting people. SWAT and his friends were getting high when they saw the police and decided to find the nearest escape route.
On Instagram, SWAT posted a message showing that he's rather okay now and urged haters to keep talking since he doesn't care.
"Wakizidi kubonga tunazidi kusonga. Bro's strong. (While they're busy talking, we're soldiering on)." he posted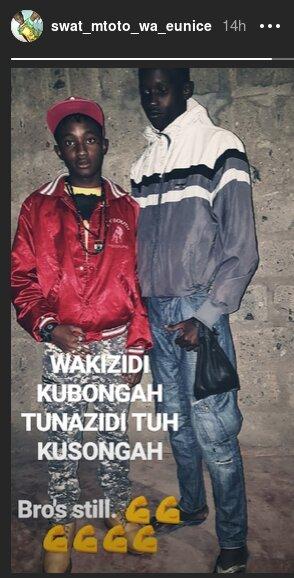 Doing fine
A video of the young kid being beaten by a mob has been doing rounds on social media during the weekends after he entered the flats. Occupants at first, thought he was a thief.
"If he was caught stealing he'd be in a cell right? I don't know about the stories online but cops were definitely involved and if he'd committed any crime, he'd be in a cell as we speak. SWAT is not a thief! If anything we'd just done some shows on Friday and he was quite loaded," said their manager John Mbugua.