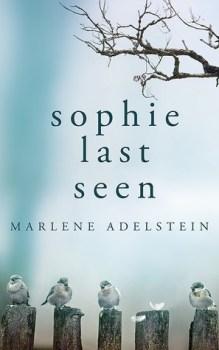 Sophie Last Seen by Marlene Adelstein
Published by Red Adept Publishing, LLC on November 20th 2018
Genres: Literature & Fiction, Women's Fiction
Pages: 280
Format: ARC, Paperback
Goodreads
Buy on Amazon



Six years ago, ten-year-old Sophie Albright disappeared from a shopping mall. Her mother, Jesse, is left in a self-destructive limbo, haunted by memories of her intense and difficult child, who was obsessed with birds. Trapped in her grief and guilt, Jesse stumbles through her workdays at a bookstore and spends her off hours poring over Sophie's bird journals or haunting the mall to search for the face of her missing child.

When Star Silverman, Sophie's best friend, starts working at the bookstore, Jesse is uncomfortable around the sarcastic teen, who is a constant reminder of her daughter. But Star has secrets of her own, and her childhood memories could be the key to solving Sophie's disappearance.

With help from Star and Kentucky "Tuck" Barnes, a private detective on the trail of another missing girl, Jesse may finally get some closure, one way or the other.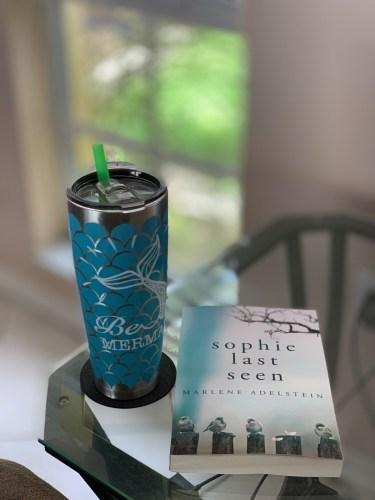 This is my first post as part of a Suzy Approved Blog Tour! I was excited when I got the great news that I was part of this tour too! When I saw that the author of today's book, Sophie Last Seen was Marlene Adelstein, is originally from Cleveland, Ohio, I was doing silent "YAY" hands in my head as a fellow former Cleveland, Ohio hometown gal myself!
Anyway, onto the story:  Jesse was in the mall with her then ten-year old daughter, Sophie, six years ago. They were shopping for clothes and Sophie wanted a particular shirt.  Jesse said no, Sophie threw a fit and Jesse let go of her hand for less than 2 minutes and suddenly, Sophie disappeared.
They begin to launch an investigation but they don't find anything.  Jesse and her husband end up getting divorced over time.  Jesse becomes convinced that Sophie is giving her signs that she is near and that they need to come find her.  Jesse is convinced she can find Sophie and she starts to go through an old journal she found that has entries related to bird clues.
Readers will learn that this story is much more than a book about finding Sophie; they will realize that it's also a story about a mother grieving over the loss of her daughter. It's got a real and believable story line that draws readers to feel emotionally connected to the characters, especially Jesse. 
I really enjoyed Sophie Last Seen and I especially loved that it was a quick and easy read.  The author does a great job sharing different perspectives of different people who grieve with readers. We learn about forgiveness, romance, and acceptance as we follow one woman's journey in search of the truth about her missing daughter.
---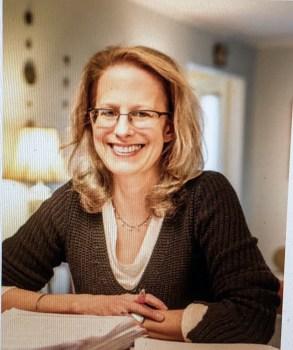 Marlene grew up in Cleveland, Ohio and later attended New York University where she studied film. After graduating, she stayed in the city where she worked as a film development executive for top Hollywood producers: Samuel Goldwyn Jr., Richard and Lili Zanuck, and Matt Williams of Wind Dancer Films. She was involved in the development of such movies as: Mystic Pizza,  Rich in Love, Driving Miss Daisy and Rush.
 
For the last 18 years Marlene has earned her living as a freelance book editor. In her spare time she works on her own writing.  She has been awarded residencies to many artist colonies including The Macdowell Colony, Yaddo, The Wurlitzer Foundation, Fundacion Valpairiso, and MacNamara Foundation.
 
Her short stories and personal essays have appeared in a number of literary journals and blogs.
 
When she's not reading other people's manuscripts or writing her own, Marlene can be found walking local trails on the lookout for abandoned birds' nests or at home hand sewing little boxes out of tree bark. She is partial to chocolate labs and in particular hers, a super friendly, good-natured girl named Honey who is never more than a few feet behind her.
 
Comfortable in a big city but preferring to make her home in a small town filled with artists, Marlene lives in the beautiful Hudson Valley where she loves to listen to the noise of the birds. Sophie Last Seen is her first novel.
Connect with Ms. Adelstein on social media ~~
---
Blog Tour Schedule: 
January 4th – Linda's Book Obsession 
January 11th – Amy Lynn Lifestyle 
January 14th – Chick Lit Central 
January 17th- RW Book Club Goodreads 
January 25th –Reading With Mere
January 25th- Bookapotamus 
January 29th – Reading With Nicole 
February 5th – Sue's Booking Agency 
February 11th – BookWorm Mommy of 3 
February 13th –Jennifer Tar Heel Reader 
February 25th- Courtney Turns The Page 
February 26th- As I Read It 
---

Connect with Suzy Approved Book Tours:
---
Thanks to Suzy Approved Book Tours, Marlene Adelstein and Red Adept Publishing for my review copy of this book and including me on this book tour!

~ ~ ~ ~ ~ ~ ~ ~ ~ ~ ~ ~ ~ ~ ~ ~ ~ ~

It would be great if you would stay connected with me!! You can follow me on Twitter @DebiL1611, like me on Facebook at 2014 and Beyond, circle me on Google+, follow me on Tumblr, Instagram and Bloglovin', subscribe on YouTube, or connect with me on LinkedIn and Pinterest.

Please make sure to visit my homepage and subscribe to my blog for more great posts on running, fitness and lifestyle topics as well as food, product, music and book reviews, and more!