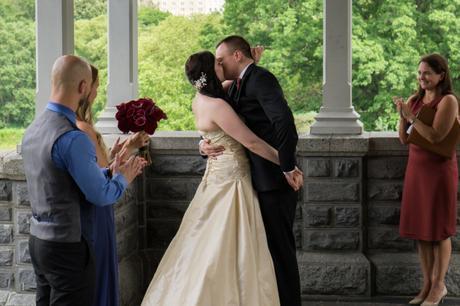 Susanna and Jari brought some of their friends over to New York from Tampere, Finland to get married this July. They first met in 2007 when they began their studies in Tampere University of applied sciences. They were in the same class and had mutual friends, but they were not together as a couple until five years ago in 2011 as a result of spending a lot of time together arranging an educational trip to the wonderful city of New York for their student society. "In May 2011 we shared the most romantic moment kissing under the stars at the Top of the Rock," said Susanna. As they fell in love with New York they also fell in love with each other. This is the reason they decided to have their wedding in New York.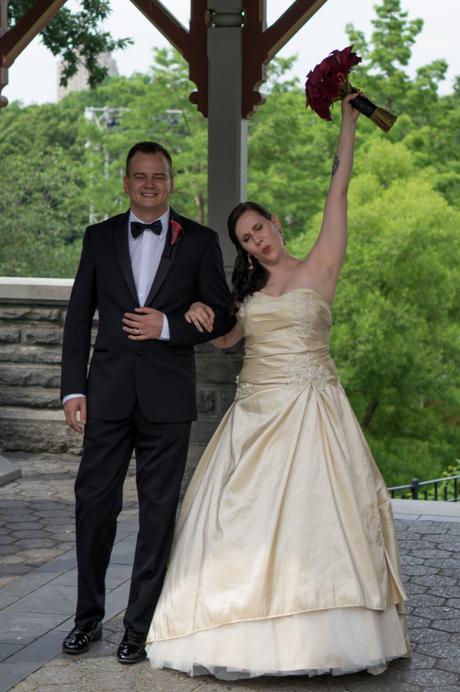 They had been together for two years before they got married in June 2013 before their son Max was born in August. It was a quick ceremony on a Tuesday afternoon in their local registry offices, so they planned to have a bigger celebration later on after their son arrived. At that time they had not yet decided where it would be. So, they did not get engaged in the traditional way of one asking the other, they just decided together to get married before their son was born because they wanted the whole family to have the same last name.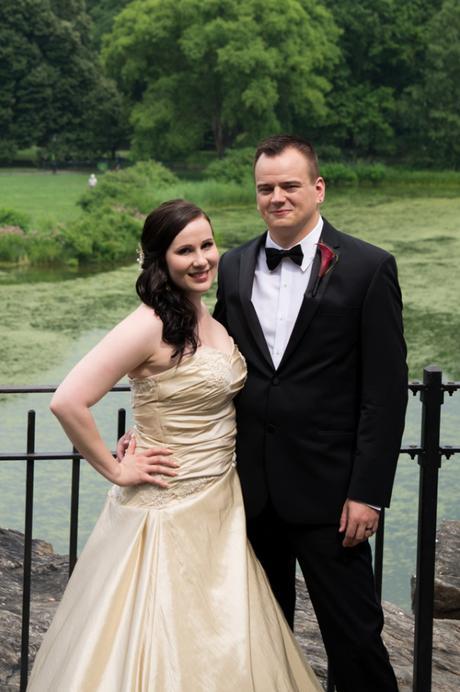 I asked them about their decision to get married in Central Park. "When we started planning our wedding we knew right away that no ordinary party would do," said Susanna. "We had seen way too many weddings all from the same mold and we wanted something different and exciting, something that would reflect us as people." The Top of the Rock has a special significance to them, of course, so they had considered having their ceremony there, but in the end they decided that it would be too difficult and expensive. They had loved Central Park since the first time they visited it, so it seemed like the natural choice for them.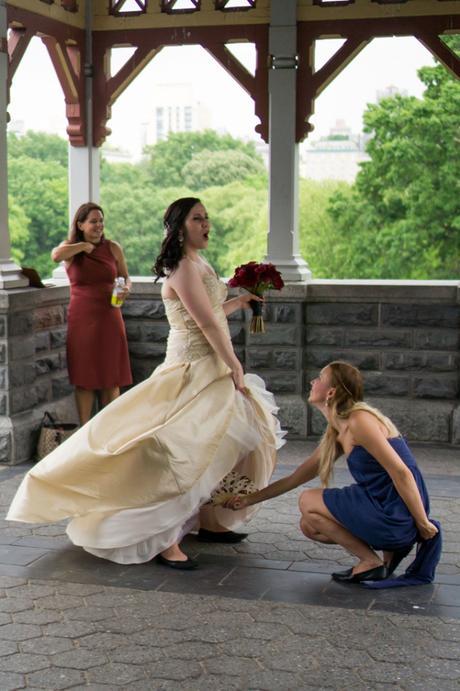 They stayed in New York for six days, at the
Cassa Hotel on 45th Street
. "The hotel was great and the staff was beyond amazing!" Susanna said. "They were very helpful in all our questions and requests," she added. They also recommend the hotel's restaurant
Butter
. "Outstanding food, lovely atmosphere and friendly staff," she said.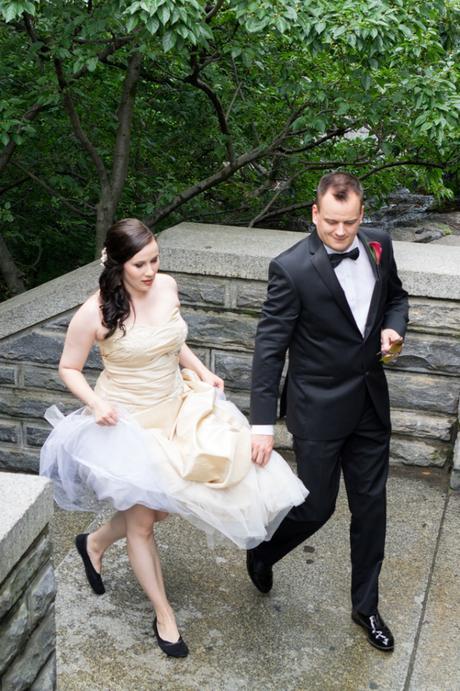 Their ceremony was held on the Belvedere Castle terrace. They were on a tight schedule on their wedding day, so they stuck to that one location for all their photos, but luckily they had chosen a spectacular location so they got lots of great pictures.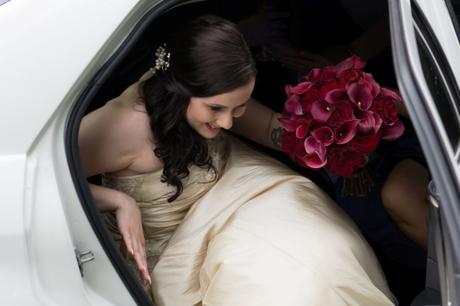 After the ceremony they went on a dinner cruise by Spirit Cruises aboard the Spirit of New York. "We had a lovely evening with good food, dancing and sightseeing and it was really nice since most of our guests were in New York for the first time and they got to see the sights at the same time," Susanna said. "After the cruise we all went back to our hotel to have a drink and change clothes before we headed to the rooftop garden at 230 Fifth. We had table reserved and we spent the rest of the evening enjoying the beautiful view and nice cold drinks," she added.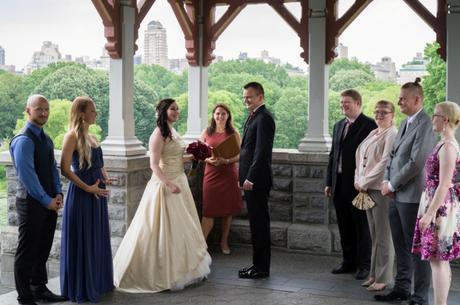 Susanna wore a champagne colored wedding dress from Pure Bridal that she had bought in Finland and brought with her to New York. Jari's tux was rented from Baldwin Formals in New York. Susanna's bouquet and Jari's boutonniere were from Rachel Cho Floral Design and they were made with burgundy roses and calla lilies. Susanna's hair and make up were done by artists from Metrolook New York. Susanna loved her look and all the guests said that they did a great job.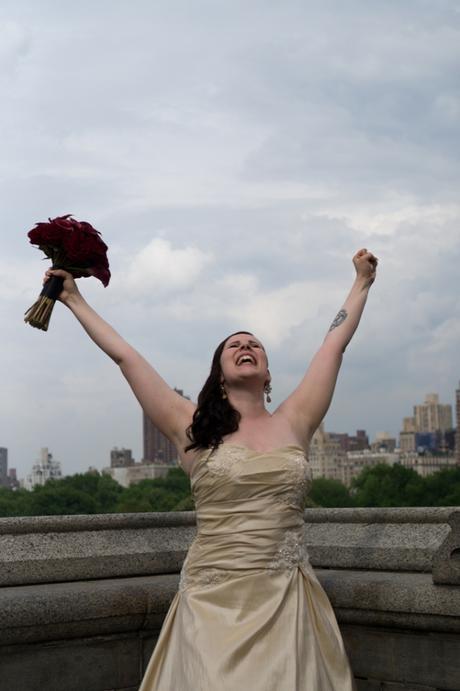 I asked what they would say to anyone considering having a wedding in Central Park. "To anyone who is thinking about getting married in Central Park I say do it!" Susanna said. "It is a unique experience and with a professional like Claire handling everything all you have to do is show up!" Thank you for sharing your story with us, Susanna and Jari, I wish you the best of luck for your future together with your little family. For more information on planning your own Central Park wedding, visit our website, or "like" us on Facebook for photos and more inspiring stories.