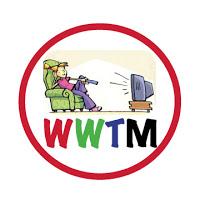 THE ANSWER TO WEDNESDAY'S TRIVIA QUESTION: Tracy Partridge's siblings were: Keith, Laurie, Danny and CHRIS! Many of you forgot Chris or got his name wrong. CHRIS! 
FIRST FIVES: Bobby Aguilera, Larry Price, Dan Realson, Phyllis DiCesare & Mike O'Dea
HONORABLE MENTION: Karen Hadley
THE NUMBERS 
Tuesdays Broadcast Top 5
The Voice-NBC 2.1/9.2
NCIS-CBS 1.9/14.5
NCIS New Orleans-CBS 1.8/14.3
Dancing with the Stars-ABC 1.7/9.8
Chicago Fire-NBC 1.5/6.8
Tuesday's Cable Top 5
NBA Playoffs-TNT 1.9/4.0
NBA Playoffs-TNT 1.4/3.3
10 Kids and Counting-TLC 1.2/3.2
Deadliest Catch-Discovery 1.1/2.8
Big Bang Theory-TBS .9/2.4
Tuesday's Twitter Top 5 Primetime Ratings 
The Voice-NBC 1,065,000 Tweets
Marvel's Agents of S.H.I.E.L.D-ABC 49,000 Tweets
The Flash-CW 48,000 Tweets
Dancing with the Stars-ABC 44,000 Tweets
20/20-ABC 5,000 Tweets
The Bruce Jenner interview gained another 3.6 viewers after 3 days bring the grand total to 20.7 million viewers.  THE SHOWS  Survivor  Who cares about the barrels and burgers or Rodney's annoying accent and very high opinion of himself? Who cares about Sierra's bizarre eyebrows or how much I can't stand Carolyn? Who cares that Tyler found out that Dan has an extra vote? WHO CARES? It was alllllll about tribal council last night and I think I'm still very confused. Shirin and Mike wanted Tyler out. He's playing a great game, everyone likes him and he wins challenges. They just needed to get someone to flip. At the immunity challenge, Mike won, and Carolyn won and Shirin got busy trying to get anyone to flip. Mike had a great idea. He would use his immunity idol on Shirin. He revealed this news BEFORE the vote. Telling everyone his plan and risked the outcome but then…before the votes were read…when Jeff said "If anyone has the immunity idol, now's the time to play it" he didn't use it and let the chips fall as they may. The alliance of 6 SHOULD have all voted for Shirin no matter what, but they didn't. Sure Carolyn, Sierra and Dan did, but Tyler and Will voted for DAN! Shirin still went home which was fine, but now, there is a HUGE crack in the alliance. I think it was a brilliant move on Mike's part, but honestly, I'm not sure what his goal was. CRAZY STUFF!  Modern Family
Only one funny line last night but it was good enough to quote. With Manny crying on the couch about a girl and Joe having pink toenails courtesy of Gloria, Jay says, "I wanted 2 rough and tumble boys and I got a Manny and a pedi." Good one. That was about it really. What parent goes to the principal to bribe him into giving their kid an award? Come on. I know I keep saying I'm going to delete the Season Pass and use this 1/2 hour to catch up on Deadliest Catch, but for some reason, I can't do it. I think I'm going to make my husband delete this one, Real Housewives of NYC and Girls. I thought Bethenny was worth my time. She isn't. Rich if you're reading this. JUST DO IT! DELETE
The Goldbergs
I apologize if I've talked about my love and obsession for Dance Party USA back in 1980 whatever, but I LOVED IT! We didn't have cable so I watched it at my Grandparents house. I wrote to the dancers and really wanted to go to Philly to dance with everyone. Where did Adam Goldberg get all that original footage? Man I hope he's at the Upfronts this year. I could spend the entire night with him in a non-sexual, non-threatening way. I would love to sit his butt down, with some sushi, cocktail franks and a Titos-on-the-rocks and drill him with questions. I bet in Philly, Dance Party USA was HUGE. If you are a devoted reader than you know that one of the biggest morning talk show hosts on the air now was a dancer on the show at one point. (Name her for some bonus points on this last day of April) Actually it was Dancin On Air before it went regional. Anyway, Barry, Erica and Lainee were headed there but pink eye, braces, and pimples were getting in the way. They all made it and Barry and Erica had a really touching moment that I'm sure only lasted a second in real life (if it actually happened in real life.) Pops, Adam and Murray had a few touching moments also this week. It sucks when we realize our heroes are human. Adam learned that one the hard way. Luckily he got all of his toys back.  I wonder if he still has them all. More questions for Adam Goldberg who BETTER be at the Upfront. There were 2 songs last night. I admit, I had to Shazam one of them, but I did get it. If you DIDN'T have to Shazam it extra bonus, but of course bonus for the songs no matter what. 
Black-ish
I was having a conversation with a friend yesterday about parenting and being friends with your kids vs. actually parenting them and then it was right there on Black-ish last night. Dre is on my side. PARENT your kids they don't need your friendship. Rainbow was on my girlfriend's side. FRIENDS. Ugh. Nice to see that its not just me! Dre of course took parenting to a whole new level with his 10000 commandments but Lionel Richie Jr. found all the loopholes. If Traci Ross Ellis doesn't get the real Lionel Richie for the Season Finale, I'm going to be very disappointed it. If she's going to be on this show, and she's not able to act, the least the producers could do is use her for her Lionel Richie connection. Last nights Rainbow was too much. We had the hair, the overacting, the eye and HER HEADLIGHTS WERE ON! Come on guys, really? Can't you warm her up? Give her a sweater or something. The last thing I need is another thing with this woman. I hope she's not at the Upfront, I'm going to have a hard time knowing where to look when I'm getting my picture taken with her. 
Nashville
Did I miss that Maddie's too young to help Deacon out with his liver problem? When was she ruled out? Damn, I thought for sure that Maddie was the ace in the hole. Now we have Beverly, Deacon's sister, as our only hope? Our Luke Skywalker? I need to know how they made Deacon, Rayna and Bev look SO young in that flashback. It was pretty cool. At least now we know why Bev is SO pissed off. Deacon bagged her, and their budding career, to go on the road with Rayna. I got it, makes sense, but come on already, give your bro a break and a liver. He needs it! I knew Maddie and Cole didn't do it, but loved Deacon dealing with it. Xtina's outfit and hair just seemed so ridiculous to me. It really didn't make any sense that Luke would go from Rayna to Sadie to her. The fake Malibu background was super cheesy too. Bag the beach scene when it's that cheesy. Just my opinion. Kylie showed up to get Gunnar and Micah back, my least favorite storyline of all time. Turns out she didn't cheat on Gunnar with his bro, his bro raped her. Oy vey with them already. Scarlett needs to bag the doctor and get back with Gunnar. That's it. Juliette's back on top...of a building. With all the managers around, seems she's the only one who knows how to get things done, with one exception, feeding her baby. That...she's not interested in. She sure looked pretty good in that tight dress for just having a kid. Super Spanx? 
THE OTHER STUFF
-Syfy cancelled Helix after 2 Seasons. I could care less as I'm not really as Syfy person but Nick, the guy who sits in the cube opposite me isn't going to be too happy. I better break it to him gently, don't want to ruin his day or it will definitely ruin mine. 
-A&E paid 250MM for a 10% share of Vice Media last Summer. Now we know why. They will be rebranding H2 (History for anyone that wasn't sure what H2 was) network as VICE. Vice will launch in early 2016 with original documentaries. Vice is a digital media company that has channels focused on news, sports, technology and music targeting the Millennial audience. At this point, who ISN'T targeting the Millennial audience? Depends maybe, but from what I hear some people wore Depends at Coachella so they didn't have to wait on line for the bathroom and miss the Royal Blood show. (Obscure reference, I know)
-Hulu's really trying to break through in a big way this year.  In addition to 18 year old reruns of Seinfeld, they also secured the rights to the Walking Dead spinoff, "Fear the Walking Dead" The real coup would be if this was the exclusive destination for the show but no way AMC would go that route, would they? I shutter to think of that day. I better be retired and laying on the beach by then.
-I rarely bring up Daytime television, but for those of you GH fans, and I used to be one until I started working full time,  (MANY, MANY years ago) Genie Francis aka Laura of Luke and Laura fame is heading back to Port Charles. OMG I so remember their wedding and that dance in Wyndham's Department Store. Why is it that I have no recollection of what I did yesterday but I CAN remember that? 
-Buh Bye Amanda/Emily. Revenge is FINALLY cancelled. I gave it up at the end of Season 2. I know a bunch of you guys stuck with it. You all told me it got back on track, guess a lot of viewers didn't jump back on the Revenge Metroliner to find out what happened to Victoria Grayson once she found about that Emily was Amanda and Amanda was Emily. Networks can't get greedy. If the story has nowhere to go end it and move on, don't piss the viewers off and send them to Netflix where you can't generate any revenue...keep them by keeping the story amazing until the story ends. Just a thought. 
-It may have been bad news for all of you Grey's Anatomy fans, and who knows how it will affect the ratings, but ABC just saved itself 10MM bucks by killing off Derek Shephard. Dempsey was making 400K an episode. My prediction…ABC announces at the upfront that next season is the last for Grey's. Thoughts?
-I'm really not a huge Amy Schumer fan, but this was pretty funny and I LOVE me a good boy band! Enjoy.
https://www.youtube.com/watch?v=fyeTJVU4wVo
Thursday's Trivia Question: The OC and Gotham...name the actor that connects the 2. 
WWTM-Kristy
Like me on Facebook at Watching Way Too Much
Follow me on Twitter at [email protected]
http://watchingwaytoomuch.com
[email protected]