We have a lot of favorites when it comes to Room Makeovers it can be hard to pick which one.  To come up with a design and be able to see it come to life in a client's home is fantastic!  Without the technicalities it's exactly like being pregnant.  We get to see it grow from start to finish and at the end we get to deliver.  Well a room not a baby, but see Exactly the same ;)
Did I hear you ask what the bonus is?  Yes you're right.  No morning sickness, no stretch marks, etc.  So it really is a win win for us.  So all this talk about babies and deliveries brings us to this point...
I was contacted by the sweetest lady Joyce to create a baby nursery for her grandson and to surprise her son and her daughter in law with a lovely place to relax with their little guy when they come to visit.  The kicker was the surprise had to happen for Christmas since they were coming for a visit which meant, we had little time to pull it together, so I got crackin' on the design and here is what we came up with for the space...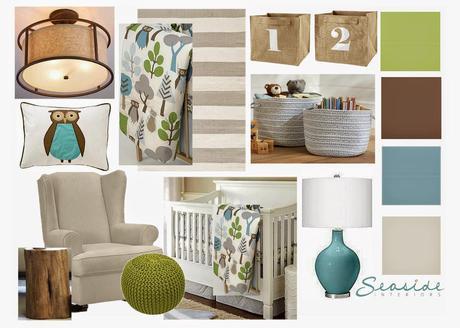 It all began with the bedding.  I LOVE owls and as I was putting together a sort of woodland theme space, I came across this owl bedding from Dwell Studios.  It is gorgeous!  The colors where perfect and I loved the large print pattern for the blanket.  The only problem was what I thought was a crib blanket in the design board above was actually a duvet cover folded over the crib for picture purposes, so when it arrived with a play blanket with very small print needless to say it was not what I was hoping for.  No problem, I ordered the separate duvet and a white crib down comforter and had an exact replica of the design board one created and as a bonus the baby could use the original play blanket on the floor to play.  
Below is a closer look of some of the items we picked and a few AMAZING pieces that you don't see in the design board...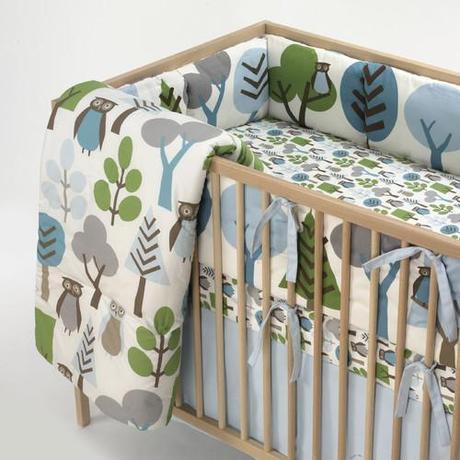 VIAAll the different owls and the trees are great too!  Again the blanket on the left is a folded duvet which is way to big for a crib, but if you know someone who sews or can do it yourself then you can create the crib blanket. 
To hold this lovely bedding, we went with this gorgeous white detailed crib.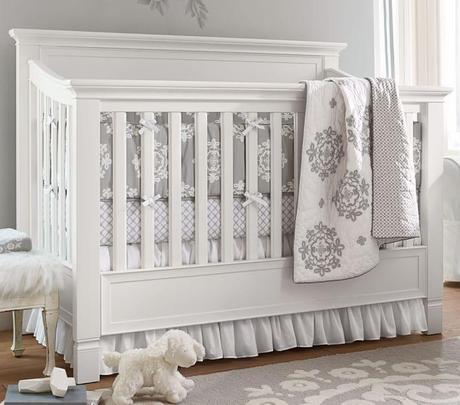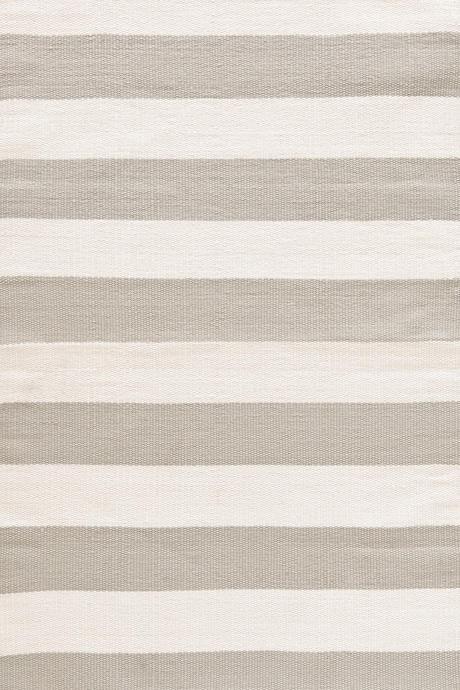 For the walls we went with a soft beige with a gray undertone, so I chose this rug to be a nice coordinating pattern for the bedding and to compliment the bedding and the walls.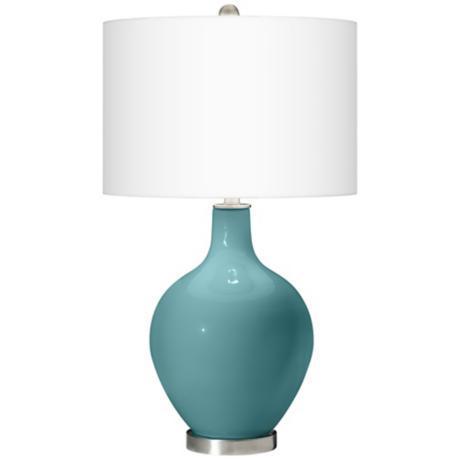 We chose a pool blue color for the lamp and it was the perfect match for the bedding!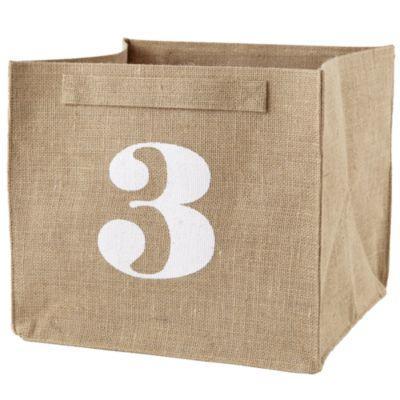 To finish off the bookcase I chose a few of these linen style number baskets and some soft green ones to mix together for toy storage.
For a little spot to relax, I chose this Rocker Glider and and wood stump Side Table...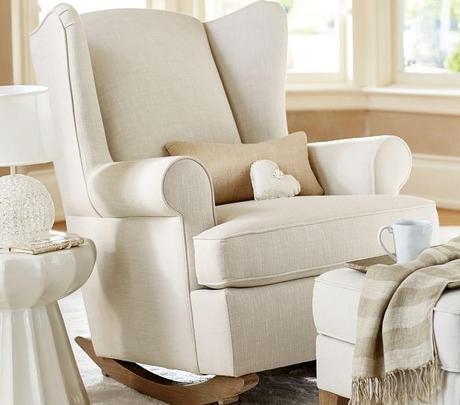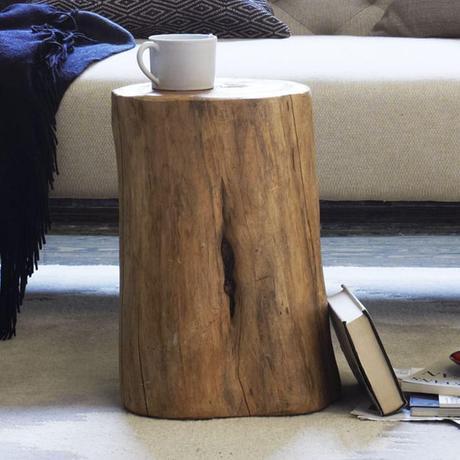 To finish off the rocker, of course I couldn't leave out this little guy...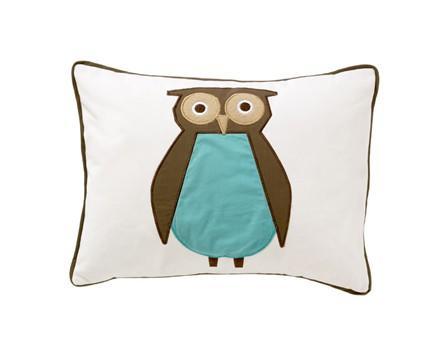 And to add a punch of color I chose this pouf below...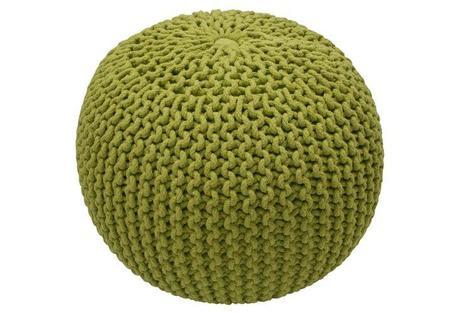 Here are a few of my favorite things (You can repeat that as though Mary Poppins just said it ;-)...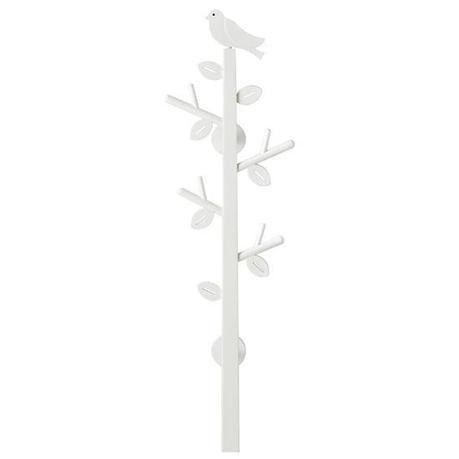 This little birdy coat hanger is beautiful in person.  Made of wood with little cut out details and a little bird to top it off.   We picked up a hand knitted cardigan to accessorize the coat rack and to keep the little guy warm.  
Anytime you can get things handmade for a space, to me it makes it that much more meaningful.  So of course I jumped over to Etsy and purchased a few great things.
This little hedgehog made by bakerbaby was so lovely!  He had a nubby back and corduroy ear and finished off the look of the crib.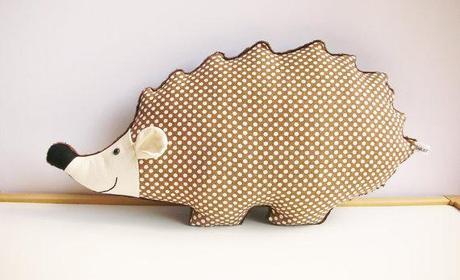 bakerbaby
We loved this little block set below from BetsysWood...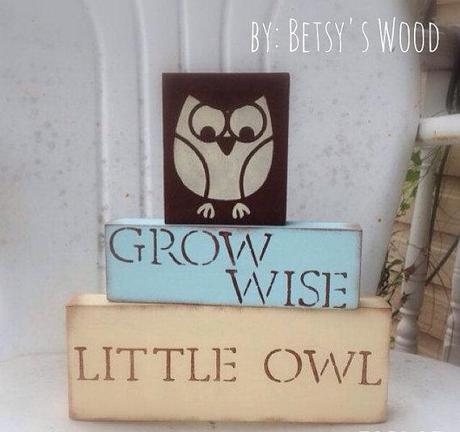 BetsysWood
And last but not least, since this family has been waiting so long and have gone through a lot to have this little guy, I came across this sentiment below and knew it needed to be in the space...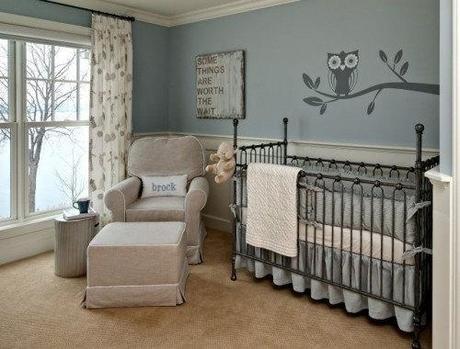 A wooden sign stating "Some Things Are Worth The Wait."I contacted the seller PamelaJoyceDesigns and she was so gracious to create this in record time and have it to us before the install.  Thanks again Pamela!
When I stopped in to visit with Joyce and get a look at the space, I took a few before pictures of the room.  The room was being used as an office/storage space originally and it was the perfect spot for a little nursery since it is adjoining the guest room where Joyce's son and daughter in law stay.  
Here are the BEFORE'S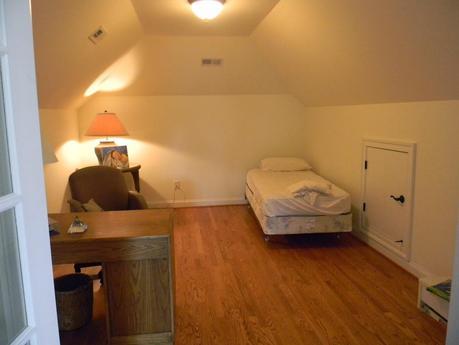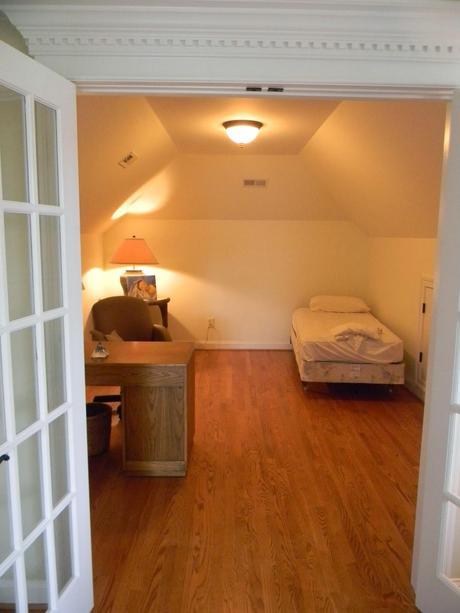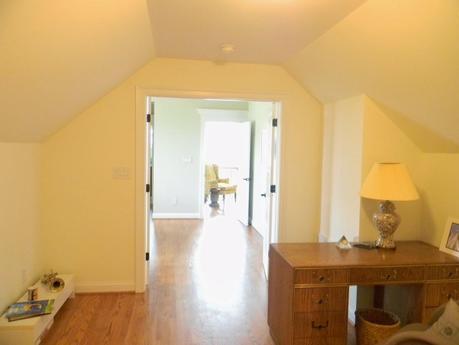 This door leads to the guest suite for his parents.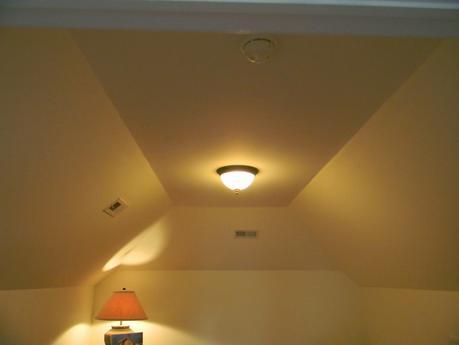 There is definitely a lot of angled walls to consider with the layout and placement of items.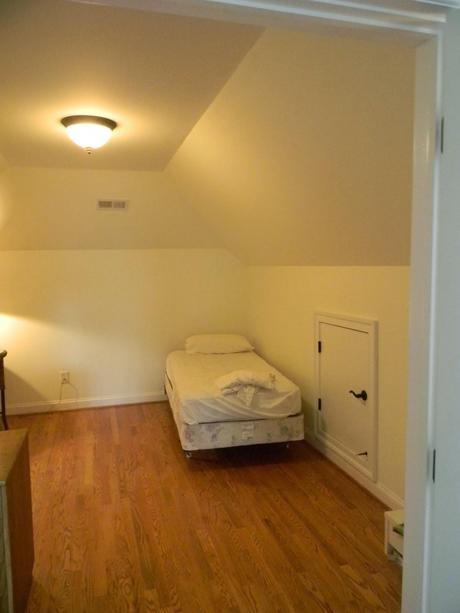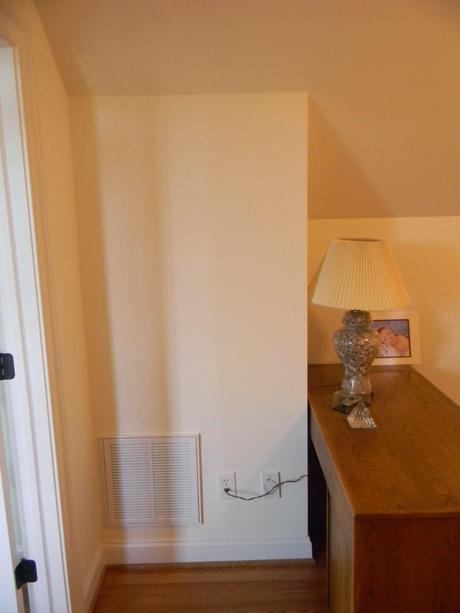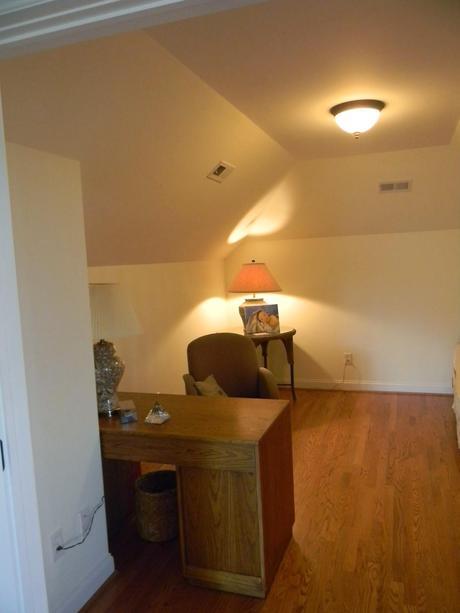 Oh, nearly forgot to show you the ceiling light we are going to switch this one out for.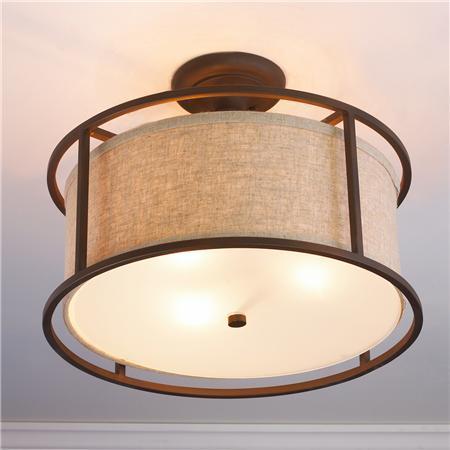 I love the Bronze and Linen look of this one and want to bring in some much needed light to this room.
Below is a look at the proposed layout.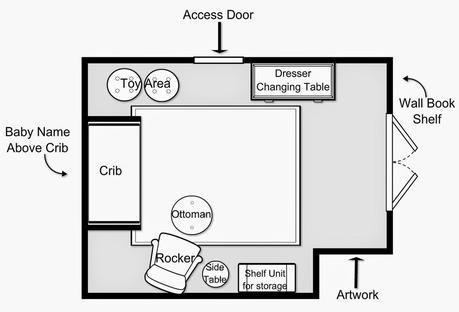 Don't miss PART 2 when we reveal the finished nursery!