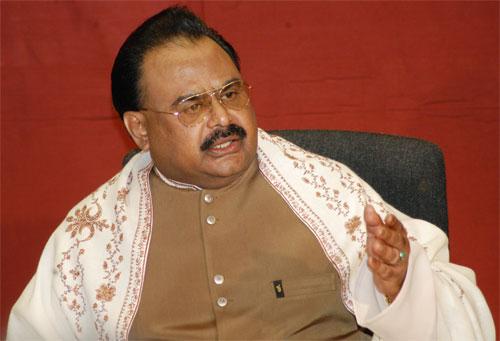 The Supreme Court of Pakistan on Friday issued the contempt of court notice to Muttahida Qaumi Movement (MQM) chief Altaf Hussain.
The 59-year-old leader has been ordered to appear before the court in person alongside deputy convener of the party's Rabita Committee Dr Farooq Sattar on January 7.
A three-member bench of the apex court, chaired by Chief Justice Iftikhar Muhammad Chaudhry, issued the notice during the hearing of case pertaining to the implementation of recommendations given by apex court last year.
The MQM chief, in a telephonic address to the party workers from London, had regarded judges' comments as "undemocratic" and "unconstitutional", urging the President Asif Ali Zardari and federal government to take notice of the remarks.
Altaf Hussain had also demanded the constitutional action against the judges, who made the remarks.
Iftakhar Chaudhry termed Altaf Hussain's speech as contemptuous saying his speech was full of unnecessary allegations and unnecessary criticism and against the judges.
The court has also summoned the full transcript of the MQM chief's address.