Our good friends 

Blanca y 

Chuchi (Outpost 186, 10/8/14) recently sent news about their new recording project and an appeal for crowdsourcing funding to edit it.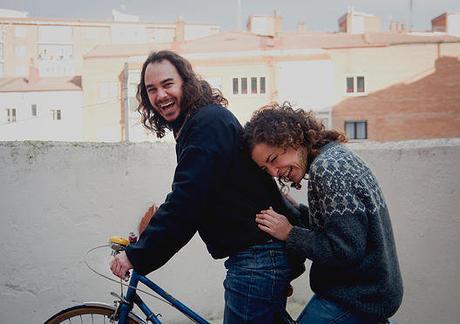 In addition to Blanca y Chuchi, two other notloBBers are on the album:
Natalie Haas - cello
Nic Gareiss – foot percussion
Hola Jeff!

How are you doing? I hope you are doing great!

We are doing good, teaching, playing, doing lots of Music. Happy

Chuchi and I recorded a second album and we launched a crowdfunding campaign to edit it:

http://www.verkami.com/projects/13141-tyto-alba-nuevo-lp-de-blanca-chuchi

So we are now spreading the word, and we thought that maybe you know from people interested within your community, we would really 

aprecciate

 it you let them know.

We will come back to 

US

 in the coming year so we will tell you:)

We hope you are doing wonderful, all the best for you and your family!
If you came to and enjoyed 
Blanca y 
Chuchi's concert we hope you will consider funding their crowdsourcing campaign.