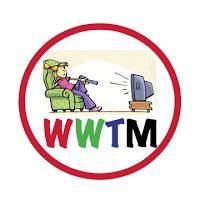 The answer to Wednesday's Trivia Question: Pam Dawber was Mindy from Mork & Mindy and Pamela Sue Martin was Nancy Drew and she was also on Dynasty.
FIRST FIVES: Jim Carter, Tom Murray, Dan Realson (1/2), Monica Caraffa, Crystal Kyler, & Lori DiCillis (1/2)  Honorable Mention: James Gabriele


Sunday's Cable Top 5




Real Housewives of Atlanta-Bravo 1.6/3.2




Kourtney & Kim Take Miami-E! 1.1/2.1




Ax Men-History 1.1/2.8




FX Movie-FX .8/1.8




Shah's of Sunset-Bravo .8/1.5




Monday's Cable Top 5




Teen Mom-MTV 1.6/2.5




WWE-USA 1.5/4.4




Pawn Stars-History 1.5/4.5




Lizard Lick Towing-Tru 1.2/2.8




Family Guy-TBS 1.1/2.1

Tuesdays Broadcast Top 6  The Taste-ABC 2.2/6.0 New Girl-FOX 2.1/4.0 Betty White's Off Their Rockers-NBC 1.8/5.9 NCIS-CBS 1.7/12.7 NCIS LA-CBS 1.7/11.6 Tuesday's Broadcast Trendrr Top 5
New Girl-FOX 48,297

Private Practice-ABC 44,898

The New Normal-NBC 34,174

The Taste-ABC 31,861

Go On-29,720

Tuesday's Cable Top 5
N/A Tuesday's Cable Trendrr Top 5
Pretty Little Liars-ABC Family 625,736

The Bad Girls Club-Oxygen 171,247

Real Husbands of Hollywood-BET

White Collar-USA 42,106

Piers Morgan-CNN 40,528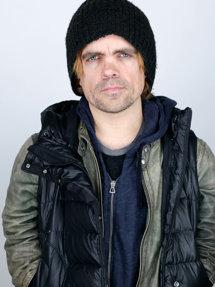 I was out last night so I only had a chance to watch a couple of shows, but I need to share my star sighting, because it was a realllly good one! Just as we were eating our dessert, Tyrion Lannister, aka Peter Dinklage, walked in and sat down right behind me for dinner.  I almost freaked out!  No, I didn't interrupt his dinner or anything, I just admired him from a far!  He's sooooo cool!  (He looked like this photo) Gloria's Mom and sister were in town for the baby's christening on Modern Family.  The baby officially has the name Fulgencio Joseph Pritchett, but we are all just going to call him Joe.  Not sure we ever knew Gloria had a sister, but she does, and it seems Gloria pretty much stole her entire life, but that's a long story. Feeling guilty about it, Gloria invited her into her closet to take anything she wanted. Unless Sofia only wanted animal print dresses, blouses and shoes, she was pretty much out of luck since that's all Gloria owns apparently. (A fact I never really noticed before) Over at Mitch and Cam's house, Lily was back to being annoying without any fun accidents for us to enjoy. Did you see Mitchell was wearing sock clips.  Does anyone even wear sock clips? What was that about?  Gloria's Mom hates Jay and Jay realized he was Phil Dunphy to her and tried to make amends by telling a story about how he met Gloria, but that just caused more trouble.  The best part of the entire show was the end when Phil organized a Godfather like "hit" on some people who needed to be dealt with for various reasons. Luke, aka Sonny Corleone, took care of everything including the stuffed Zebra head in his friends bed, at the same time Phil and Claire were up at the alter becoming real godparents to Joe.  I'm so not doing the scene justice...if you haven't seen the episode, you should check it out on Hulu or Itunes or wherever.
I really love Suburgatory and last nights episode was hilarious.  Tessa organized the football girlfriends to walk out on their cheering, decorating and coloring responsibilities while her Dad decided to start a band.  Who knew Jeremy Sisto could sing? I didn't!  Nothing like a hot Jeremy Sisto, playing guitar and singin Drift Away.  I thought he was awesome, but then Ana Gasteyer's rendition of Barracuda was insane too.  The name of their Dad band was Father's of Mass Destruction.  Loved Fred wearing his Pointer Sisters concert T-Shirt and his rendition of the Chinese Chicken song. 
NEWS & INFORMATION
-President Obama's inauguration was seen by 20.6 million viewers on Monday.  Viewership was down 17.2 million from Obama's first inauguration, but it WAS his second time around, so I sorta could understand the decline in numbers here, and even though it was a holiday, some of us were actually working and couldn't watch the inauguration.  (No, I'm not bitter at all)
-Mad Men fans have been waiting for the big news on when Season 6 will premiere and finally, we have a date!  April 7th...mark your calendars & set your DVR's. Don Draper will be back soon! 
-FOX pulled Ben & Kate from the Tuesday night lineup...this one's pretty much a goner now. I gave this one a try a while ago but lost interest mainly because Ben's teeth drove me nuts, he totally needed a good orthodontist and I just couldn't get past that. Thursday's Trivia Question:  Last night George, Noah and Fred started a band on Suburgatory and all Fred wanted to do was perform the Chinese Chicken song...name the real band who sings that song.
WWTM-Kristy
http://watchingwaytoomuch.com
[email protected]
[email protected]