I got two awards! Yay!I would like to thanks these lovely ladies,
Arya
Jean
&
Jaqueline
for giving me the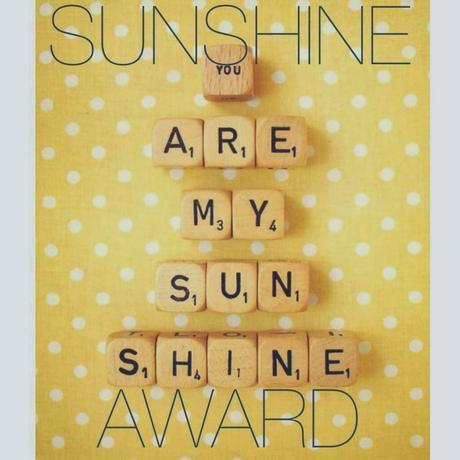 RULES:
Post a picture of the Sunshine Award.
Post 11 random facts about yourself.
Answer 11 questions from the nominating blogger.
Link back to the blogger who nominated you.
Nominate 11 wonderful bloggers, that you feel bring sunshine to the blogging world. (Be sure to notify them).
Write 11 questions for your nominated bloggers.
Arya asked

(1) Favorite vacation place?
Beach
(2)Summer or rainy season.
Summer
(3)Divergent or Hunger Games?
Uhm, none. I guess I live under a rock :)
(4)Favorite actor.Why?
Keanu Reeves, a good man with a good heart ;)
(5)Your crush says "Hi", what will be your reaction.
Lol!
(6) You're addicted to?
Junk foods!
(7)Favorite youtuber?
I like HilahCooking's and Grave Yard Girl's sense of humor. I also find Strawburry17 cute.
(8)What food that instantly pops in your mind when you're angry?
Cheese :)
  (9)What do you think is the coolest job on earth.
Being a mom!
(10)Favorite type of music.
I appreciate any kind :)
  (11)Are you beautiful (*wink)?
I guess so :) Hahaha!
Jean asked

(1) What time do you usually wake up and get up from bed?(You may have two answers.)
6:30 and 7:00
(2)What do you do first thing in the morning?
Greet my doggies "Goooood Morning!" :)
(3)Coffee or tea?
Coffee AND tea.
(4)

  
What is your favorite breakfast food?
Omelettes :)
(5)Any other morning ritual/s?
I smile in front of the mirror.Yes, I'm crazy like that :D
(6)Care to share your top/favorite be-happy tip?
Watch funny videos on YouTube!
(7)

  
What's your plan on how to spend the rest of your summer?
Too bad, I can't. Gotta work :(
(8)How do you cheer yourself up when you're feeling low?
I eat :) Hahaha, I'm an emotional eater, I know.
(9)How do you relax?
I tinker :)
(9)Favorite chill-out place?
Our bed.
(9)

  
Pool or beach?
Definitely the beach!
Jaqueline
asked

  (1)Are you a morning or evening person?
Both, I can easily adjust :)
(2)Your favorite travel destination?
The beach, it's my happy place!
(3)Your favorite food?
Pizza! I can eat this every day for the rest of my life :)
(4) Describe an unforgettable moment.
I can't think of one right now :)
(5)What is your usual daily routine?
Get up, take a shower, eat breakfast, work, eat lunch, work,eat dinner, work, blog, then sleep :) Booooring!
(6)Black or white?
Black and white.
(7)What makes you happy?
Quality time with the family, and oh! Reading comments on my blog!
(8) Any beauty tip you want to share?
Always smile :)
(9)What type of music do you listen to?
Usually pop, r&b, or rock, but I've recently discovered this YouTube channel where they cover famous songs and make it sound old school. I highly recommend that you check them out :) PostModernJukeBox.
(10) Name a gadget which you cant live without.
My computer, of course.
(10)
(The usual HR question) How do you see yourself in 5, 10 years?
Hopefully a mom and an owner of an ice cream parlor :)
For my second award, I would like to thank
Sakuranko
for giving me the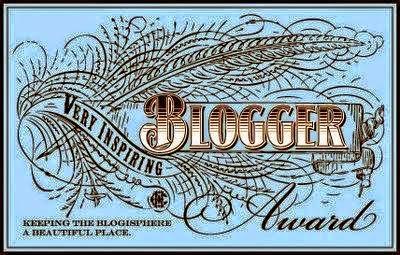 RULES:
Thank and link the awesome person who nominated you!
List the rules and display the award!
Share 7 things/ facts about yourself!
Nominate 15 amazing blogs and comment on their blogs to let them know you have nominated them and provide a link to your post!
Optional: Proudly display the award logo anywhere on your blog and follow the person who nominate you!
FACTS:

I'm an only child.

    We've got two chihuahuas! My babies, Bullet & Chiqui.

I can type with my eyes shut.Yes I can :)

I am an expert multi-tasker which means I've got very poor concentration.

I can eat a whole box of pizza in one sitting. Hahaha!

I love collecting and making fashion accessories.

I will not buy anything unless I cannot DIY it :)  I am a cheapskate, I know!

My husband and I met over the internet.

I love watching cooking shows.  Two of my favorite chefs are Gordon Ramsay and Jamie Oliver.

If I like a movie, I'd watch it over and over again.  Sweet November, Easy A, The Notebook, and Raising Helen are some of the movies I've watched for the nth time.  I probably can say every line in these movies :)

I sometimes get too tired to work I want to have a very relaxing day-off, but when I have no work, I miss it so much, I easily get bored, I've got to do something, so, yeah, I'm a workaholic!
HERE ARE MY NOMINEES FOR BOTH AWARDS:
Dev's Code
Home-Based Diva
Lavina Jampit
Mrs. Diaz Chronicles
Miss Princess Diaries
Unbored Diva
Girl About Town
My Infinite Fashion Confession
Piscean Rat
What's Eating Venus
Call Me Maddie
Plog Style
Happy Pretty Sweet
Bohemian Muses
Crafty Zone
MY QUESTIONS:
(1)  Girly or Tomboy?
(2)  Best advice you ever received?
(3)  Where's your happy place?
(4)  Cats or dogs?
(5)  Your favorite movie?
(6)  Recommend a YouTuber
(7)  What's the story behind your blog name?
(8)  Favorite color?
(9)  Tell me a secret :)
(10)  What's your sign?
(11)  Favorite ice cream flavor?
Thanks for reading :)
I'd like to leave you with the song that keeps playing on my head while doing this tag
And oh, speaking of Emma Stone, have you watched this video? She's a-ma-zing!