Twas the first Sunday of class for this new year and it happened that our professor in Statistics didn't showed up so we just have this urge of doing some vain-ness. The school's vicinity wasn't bad after all. There are lot of good views you can use if you want to have a photo shoot at SPC. But it wouldn't be a good idea if you'll do the job on school days. Creativity will always matter.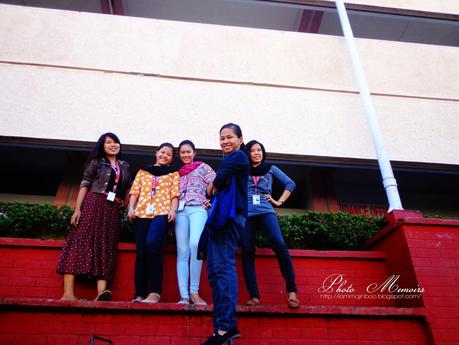 The new girl-group in Iligan City! Guys, let's have a group name!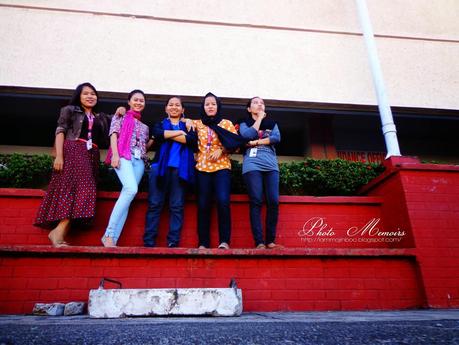 Daina looks like having a splint on her left hand. Norj, the cam isn't there! Look down.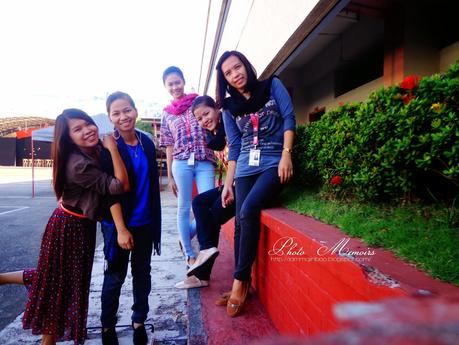 LR: Me, Haffy, Laynie, Daina and Norj!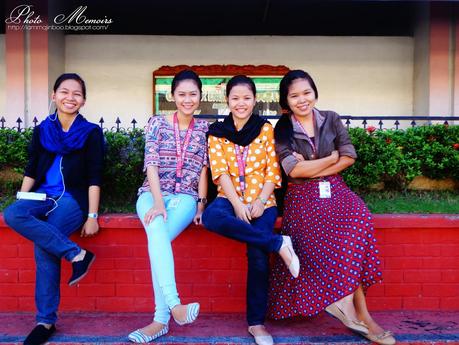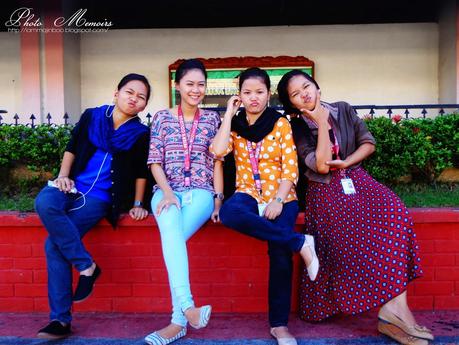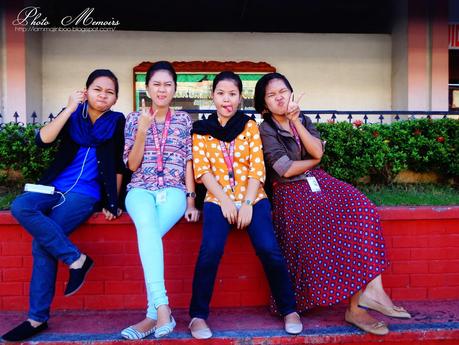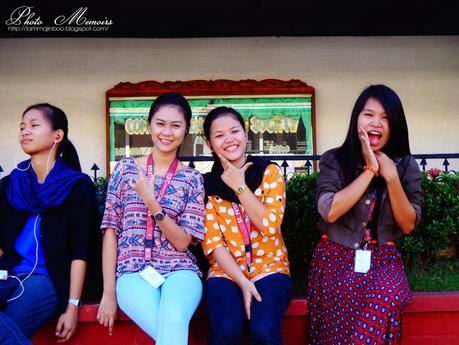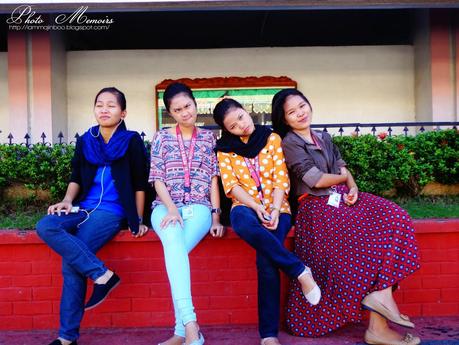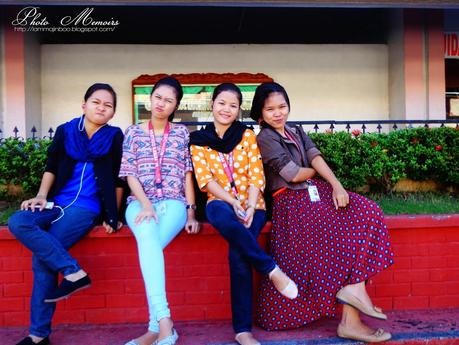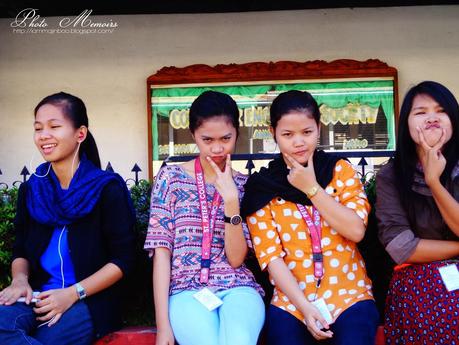 Babi Laynie and me wanted to have fangs just like a vampire!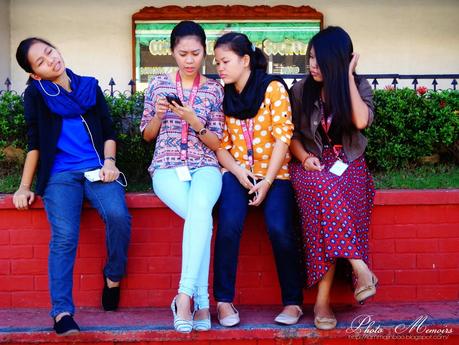 Haffy has her own world over there and Babi Laynie and Daina were busy with K Pop thingy! And me? Oh! I think I need to find someone to talk to. I can't relate with their world.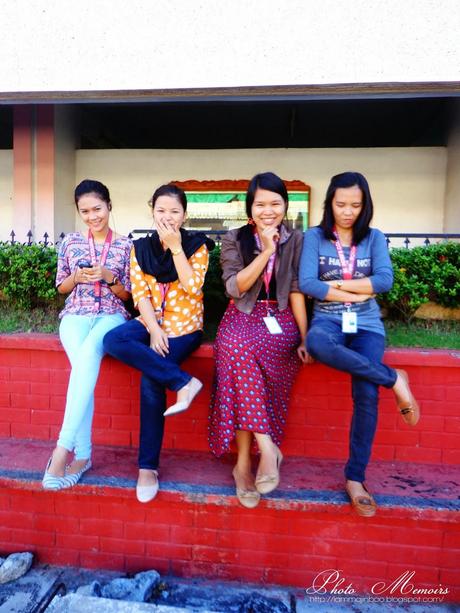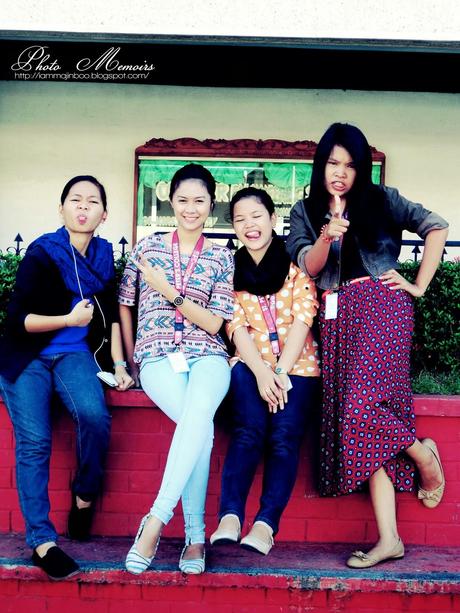 We were actually laughing at Norj when I told the group that she couldn't be a good photographer. Just look at the pictures above. She didn't even took a decent one. Norj do you know Mr. Center? Hahaha! That's the reason why I always love to hang out with them. I can't help myself from laughing every time they throw corny jokes and include also green ones. Green jokes are all credited to Norj's wild imagination.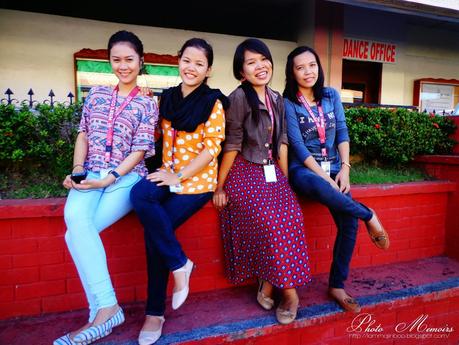 Awkward smile!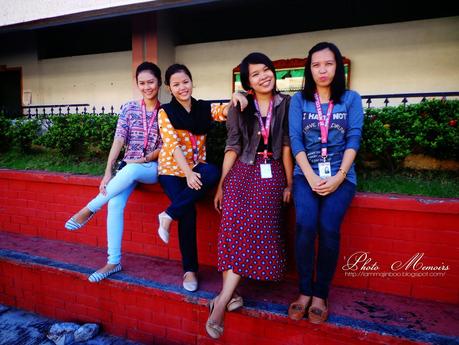 Meet Norj, the good photographer! Insert sarcasm here!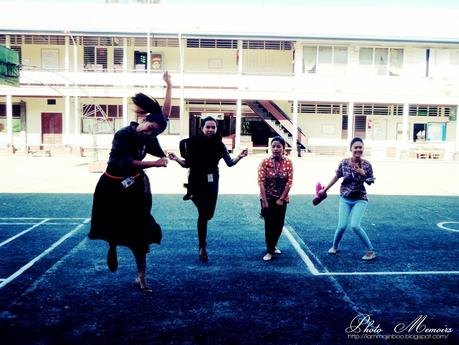 The epic failed jump shot! 
The following photos below were some of my shots. I know I'm not good at in taking one but I'm trying to read some tutorials and lessons about photography in the internet. At least, I could have a little background info about it. I just used again my SONY Cyber Shot digital camera for this and Photoshop do the assignment in making it a piece of high quality image.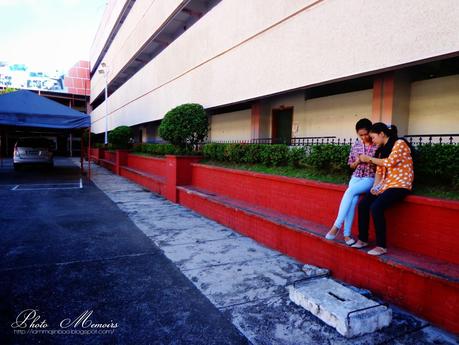 Gossip.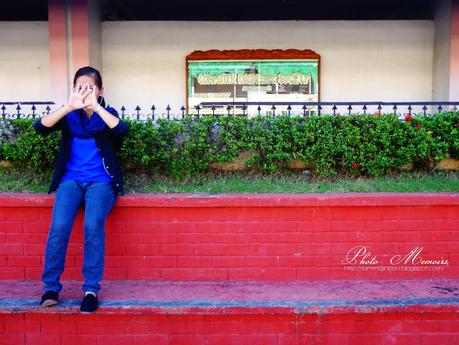 Hidden.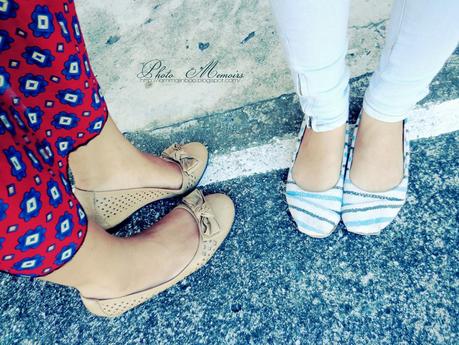 The Shoes.
Okay, we were listening to some songs during this time. The girls sitting beside me are into Korean Pop songs and I am the totally opposite of these two. We were arguing what music we will play. They were even dancing while the music was playing. Oh! They were inflicted with K-Pop virus and I am sorry to say this but I'm not one of those. Everything is possible in Korea. Ugly duckling may turn into a beautiful swan, an out-of-tune voice could be auto-tuned, a fat lady could be transform into a hot sexy one, what else could be possible in the future? I hate fake ones. But one thing that I appreciate in these viral K-Pop groups are their skills in dancing. Their training and workshops are so rigid and exhausting according to Dara Park of 2NE1 in one of her interviews in Matanglawin.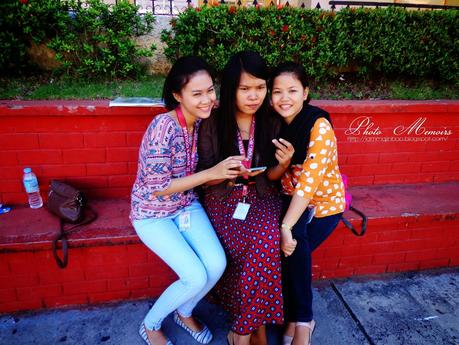 And I am the only person who was trying to think of something and ignored the cam!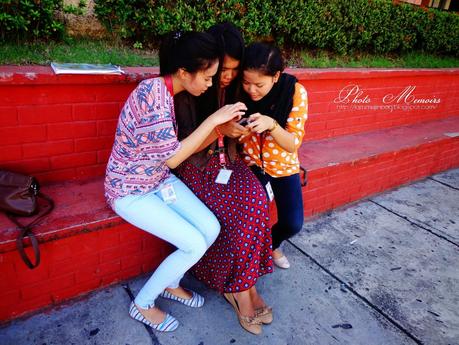 Oh my gossh! He's so handsome and hot. Lemme see his picture! Hahahaha! Hey we're just sound tripping that time. I'm just pulling a leg!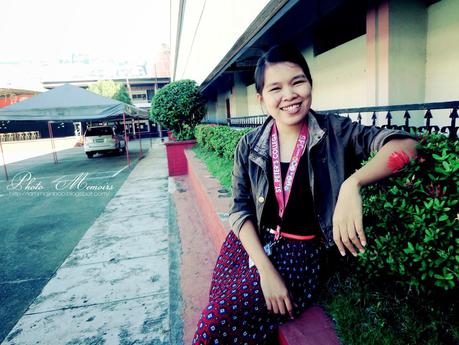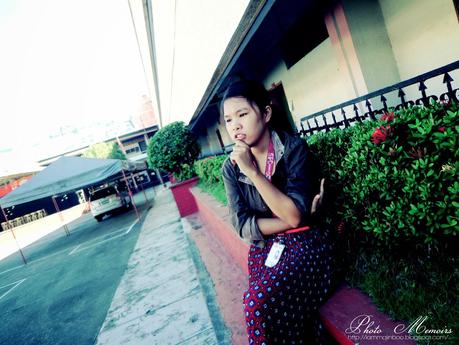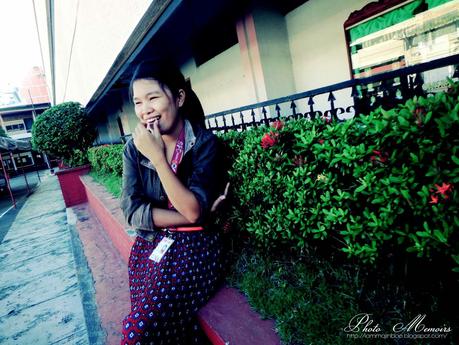 RANDOM PHOTOS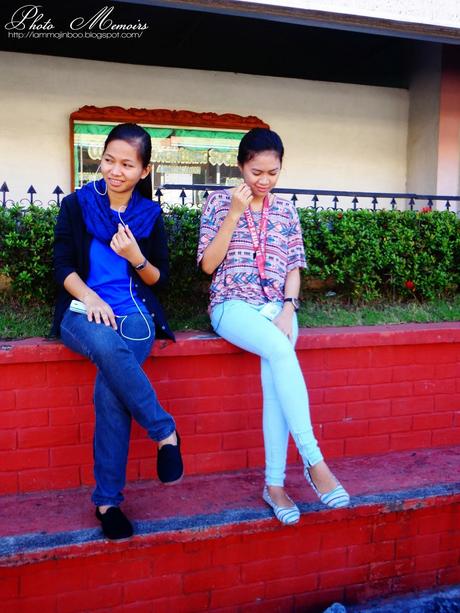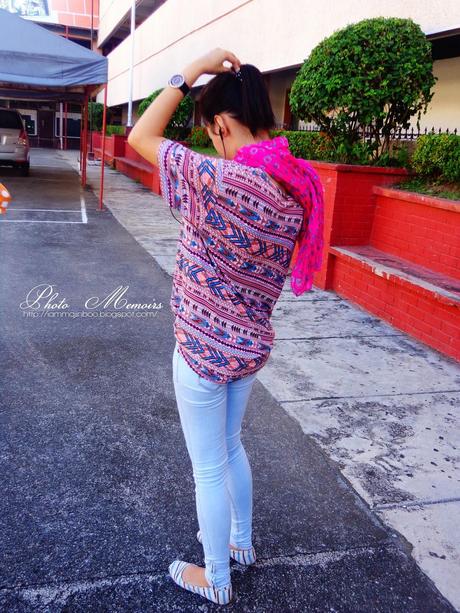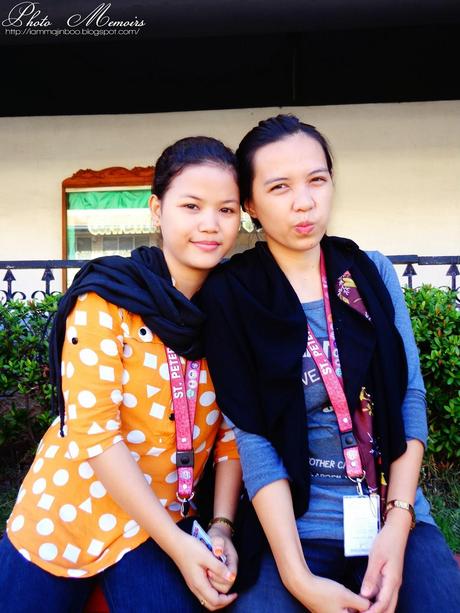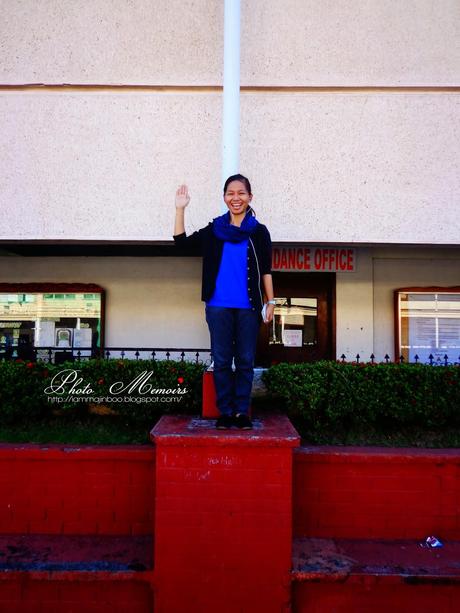 Monument of Small Hafidah Amama!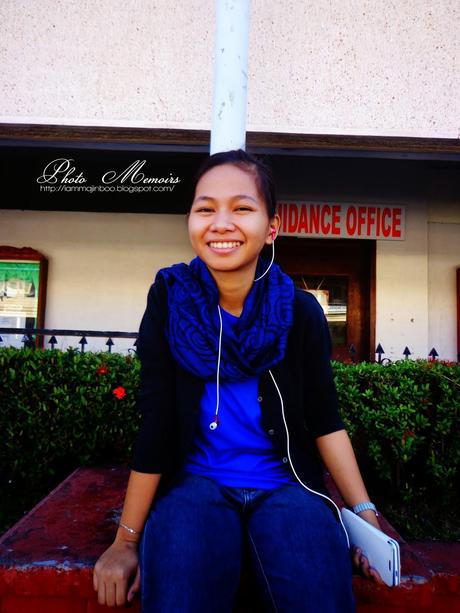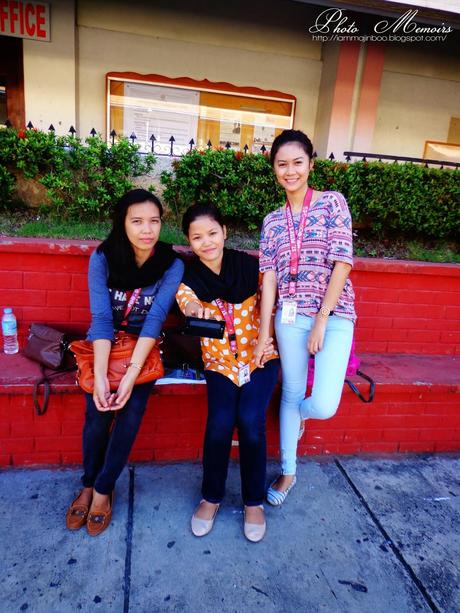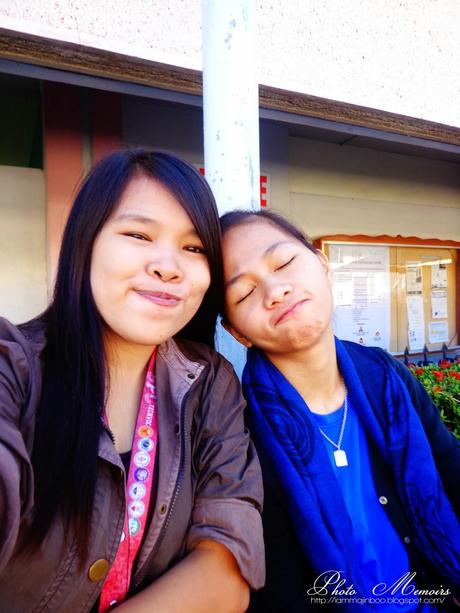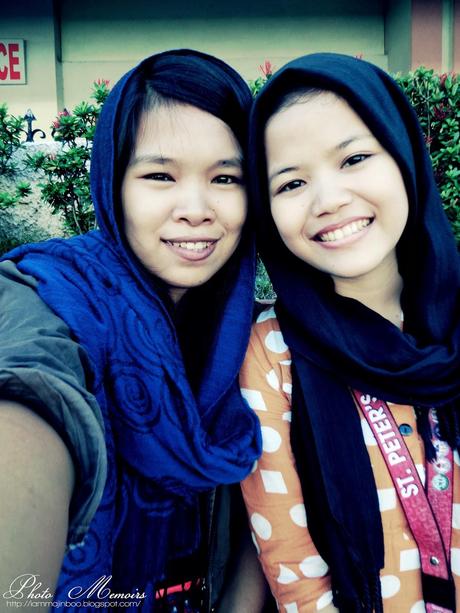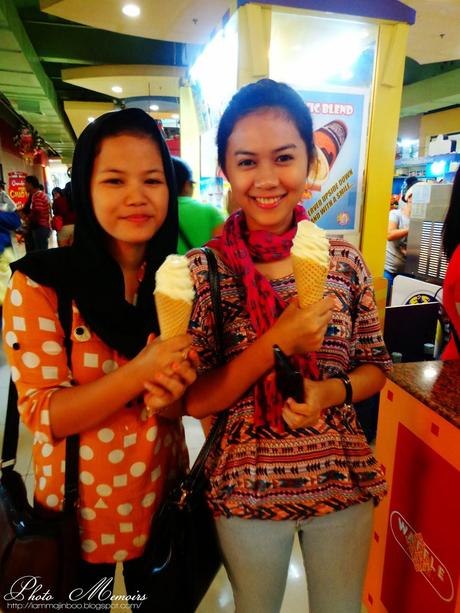 Vanilla Ice Cream Promo Girl!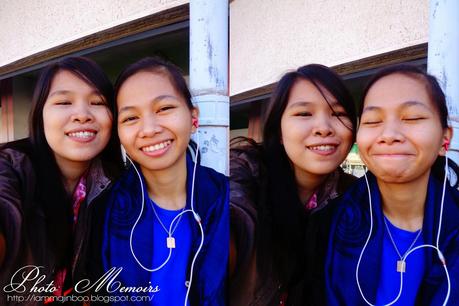 Big Faces! :D