Sun Runes
this is an altered photograph of some unusual patterns of light I saw on the wall of a building in Chicago last year.  The images remind me of runes.  I'll probably use this image as part of another collage or shadow box.
If you enjoyed this post,  please like and share.

Work in Progress - updates on art I'm working on lately including prototype images, drawings, collages, concrete poetry, etc.
Subscribe to My Newsletter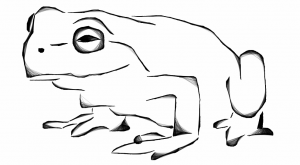 Join me for a little peace through reflection, art, video, sound, and poetry Leave this field empty if you're human:
The post Sun Runes – Work in Progress written by Andrew Furst appeared on Andrew Furst.