SAVE OUR 'Glamourous Monaco' HAIR!
My Top Sun Mists recommendations for your hair that really do work in preventing colour fading, breakage & block UV rays & enjoy the Sunshine!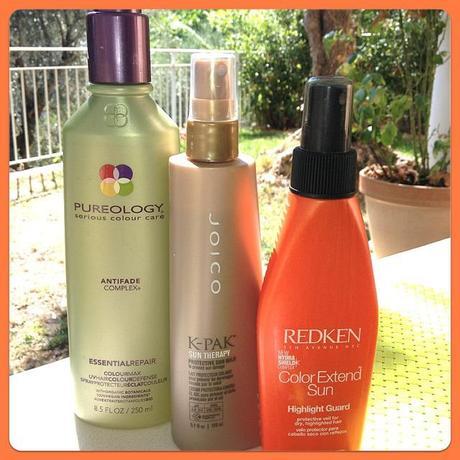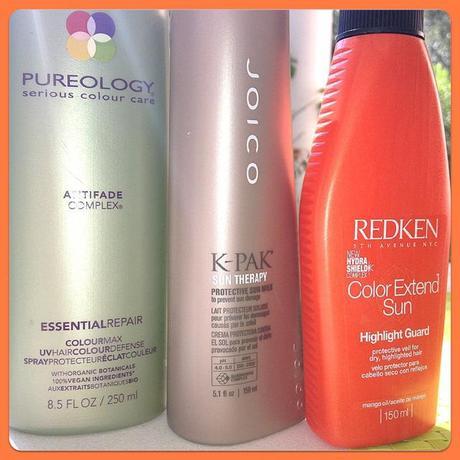 Pureology Essential Repair Colour Max, Joico K-Pak Sun Therapy,
Redken Colour Extend Sun
As a hair product addict, I do like to experiment with my hair care routine, trying new brands, but when I find products that work then I stick with them. 
If you too suffer from hair damage due to sun exposure living in a warm med climate or are going on holiday, or maybe moving to warmer climates, then I can highly 
recommend
 these specific targeted sun protection hair mists that do what they say they will ...
PUREOLOGY Essential Repair Colour Max 250ml (100% vegan ingredients, organic & sulphate free!)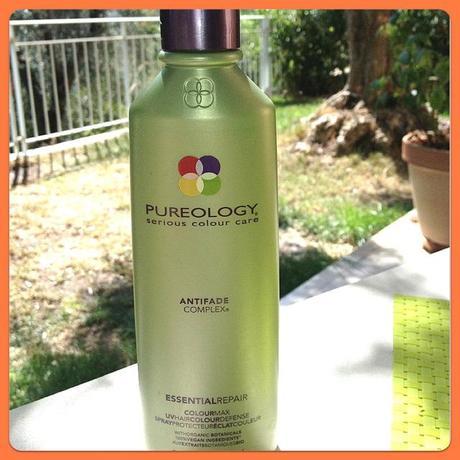 Pureology Essential Repair Colour Max, 250ml
Priced from £14.30/€18.59
Fortifies and helps repair hair while delivering extra color protection and radiant shine. This lightweight, daily-use mist envelops hair in the highest concentration of the exclusive AntiFadeComplex® to maximize color retention, while restoring softness and manageability.
How to Use -
For maximum color protection, use daily. Spray liberally onto damp or dry hair prior to sun and environmental exposure. Comb through. Do not rinse.
Ingredients:AntiFadeComplex®Advanced Repairing Micro-Emulsion TechnologyNatural Ingredients: Soymilk and BiotinSignature Aromatherapy Blend: Wild Rose and SandalwoodWhy I Love This -


This light, organic, sulphate free mist is just perfect especially if you prefer natural ingredients, it is lightweight, non-sticky, gentle and doesn't weigh the hair down. I have fine hair so this is important to me. It smells wonderful, fresh and organic smelling so feels just like an aromatherapy treatment on the hair and scalp. Easy application with a twistable spray nozzle and with its generous 250ml size bottle, it shall keep you protected all summer long.

If you worry about your newly coloured or highlighted hair becoming dull and faded within weeks of visiting the salon, be sure to use this as it shall save you money long term as it shall preserve your colour, maintain your hair and salon visits shall be needed less

. This brand is totally new to me so I shall be 

investigating

 the range further!
JOICO K-PAK Sun Therapy Protective Sun Milk 150ml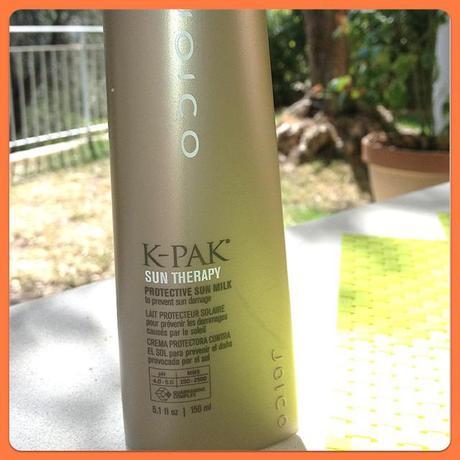 Joico K-Pak Sun Therapy Protective Sun Milk
Priced from £9.31/€12.10
This lightweight, colour-safe leave-in protective spray combines the reconstructive power of Joico's exclusive Hydroxy Sun Complex with the highest intensity of Covabsorb EW - a powerful blend of three full spectrum UV protectants - to repair and shield the hair from future sun damage.
Contains aloe vera, for natural healing and soothing and the Quadramine Complex and KPAK Hair Protection System for advanced levels of reconstruction, manageability and shine.
How To Use -
Spray into wet or dry hair during long periods of sun exposure, this product leaves hair hydrated, conditioned and protected against future damage.Why I Love This - 
I use this when my hair is damp, after washing, as the formula is slightly richer than the previous one I mentioned and on my hair it can be a tad bit too heavy so this works better for me this way. It feels more like a protein treatment so I love the way this makes my hair feel conditioned. Im a big fan of Joico's K-Pak moisture treatment so I love the brand as I feel they all do what they intend to.If you have thick, dry or frizzy hair than this is perfect to not only make sure your locks are fully protected in the sun but it seems to tame hair also, so this will create a more summer/beach look for you. Its a smaller size in a 150ml bottle, but you do not need too much of this, so just a few sprays throughout the hair is all that is needed! Great for traveling or popping into your hand bag!

REDKEN Colour Extend Sun Highlight Guard 150ml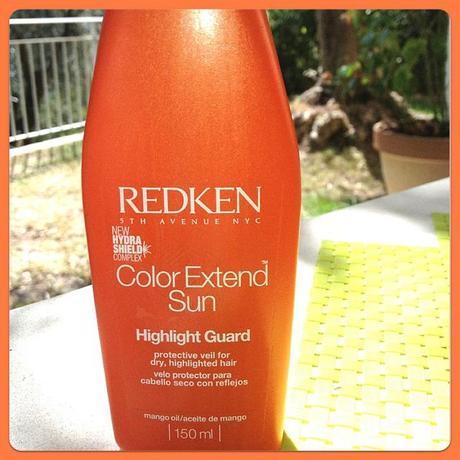 Redken Colour Extend Sun Highlight Guard,
Priced from £16.95/€22
The Redken Sun Colour Extend Highlighted Hair Guard is a conditioner that helps to keep your highlights looking vibrant with a protective veil that shields and supports dry, highlighted hair.
Protects hair and scalp from UVA/UVB rays, which damage the cuticle, leading to color fading on all hair types. 
Uses 
Mango Oil to replenish moisture and vibrancy.
How to use-
Spray evenly on damp or dry hair, leave in to settle and reapply throughout the day as needed.

Why I Love This -
This spray targets and binds to weakened highlight areas, so it seriously helps to protect the hair that is more prone to damage, especially when blonde as hair can simply just snap off (as I have experienced). Its smells amazing containing mango oil, it has a fresh beachy, summer scent but again very light weight in the hair. Great to use to top up with when your at the beach as its also very portable.
*I have a feeling they may have renamed or changed this product as its harder to track down online but if you do find it then grab one, this saw me through the whole of last summer and my hair was snap free!

Online Sto
ckists:-
JOICO available with Free Wordwide Shipping from 

Feel Unique
REDKEN available with Free Worldwide Shipping from 

Feel Unique

& 

Redken
What products do you have some 'summer lovin' for?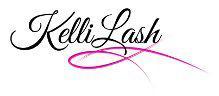 XXX