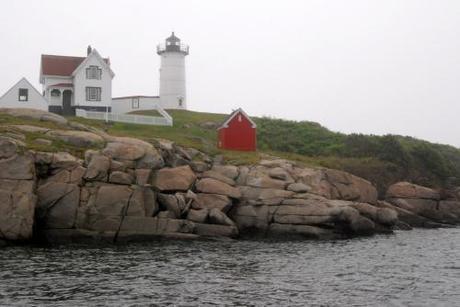 Nubble Lighthouse in York.
During the last twelve months I have gone on three family vacations. The first of these vacations held out a promise of Craft Brewery tours (last summer's trip to Maine), and the second one held out a promise of acquiring some hard to find Cigar City Craft Beers (last Fall's trip to Orlando and Disney World). If you are a regular reader, then you already know that I never made it to any brewery tours in Maine, and that I never acquired those hard to find Cigar City beers in Orlando.
For our third family vacation two weeks ago, Mrs. G-LO, the Boys, and I headed back to Maine, but this time around, I did a better job of managing my expectations, and actually got to achieve a few of my goals: I managed to make a quick stop at two Craft Breweries (Allagash and Maine Beer Company), had dinner at the local Brew Pub (The Run of the Mill Public House and Brewery) , and even got to try and bring home some very rare Maine beers (Oxbow Farmhouse Ale and Allagash Resurgam).
Much like last year, our week in Maine was excellent! Rather than going up there with a list of activities and places to visit, we let the weather determine our schedule and managed to strike a balance between revisiting what we liked last year and trying a few new things. We also managed to stay near our rental property on three of the days so that we could take full advantage of our proximity to the beach and super fresh local seafood.
Rather than bore you with all of the details via a long winded narrative from an average writer (i.e. yours truly), I will instead go the "a picture is worth a thousand words" route.
Here goes…
Revisited a Few Places From Last Year's Trip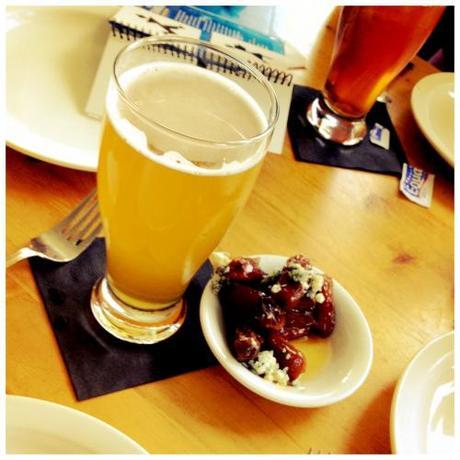 Oxbow Farmhouse Ale and Warm Dates with Blue Cheese and Spiced Honey at When Pigs Fly Pizzeria.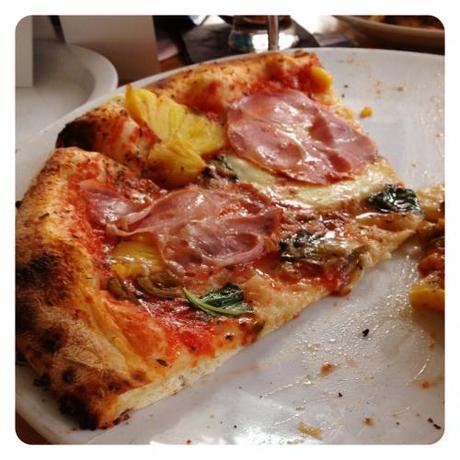 Grilled Pineapple, Capicola, and Jalapeño Pizza from When Pigs Fly Pizzeria.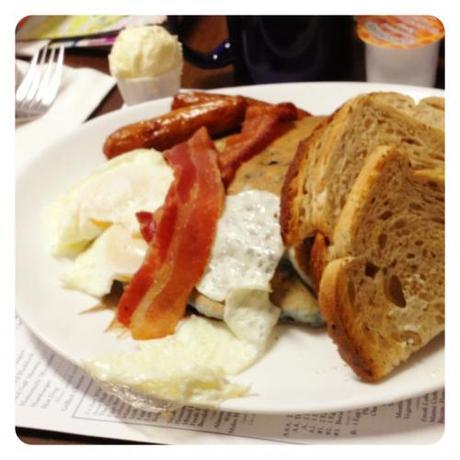 "2s Are Wild!" breakfast special at the Maine Diner: two strips of bacon, two sausage links, two fried eggs, and two blueberry pancakes.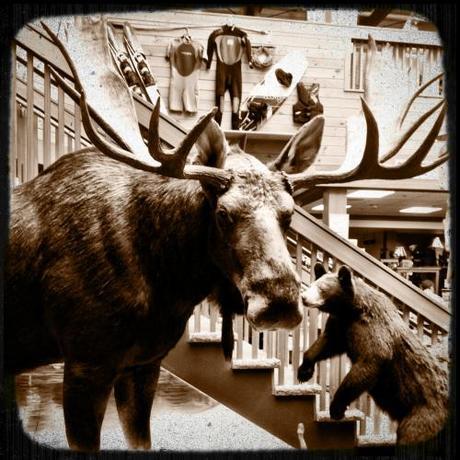 Stuffed Moose and Bear at the Kittery Trading Post.
Craft Beer Hunting!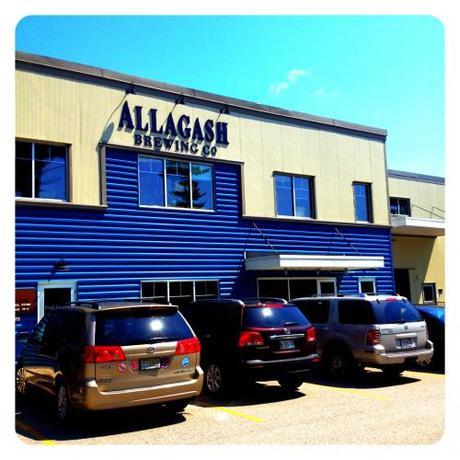 Allagash Brewery.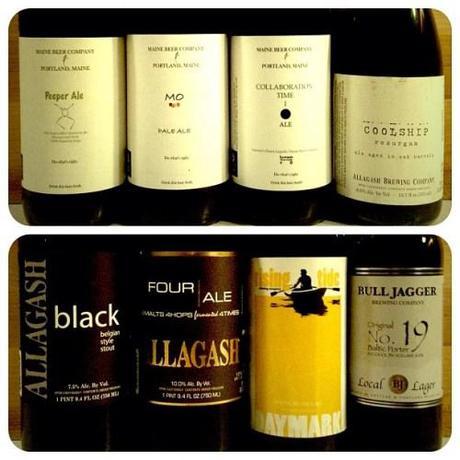 This year's beer treasures that made it home.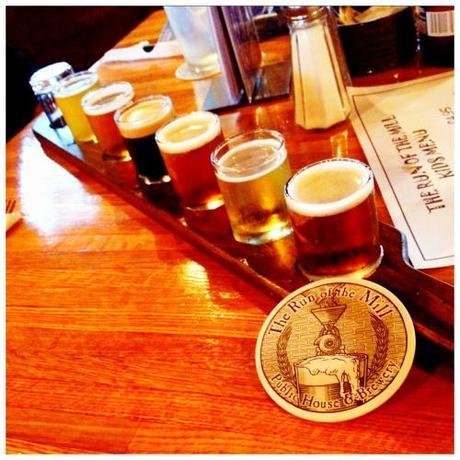 A flight of beers at The Run of the Mill Public House and Brewery.
Visiting New Places with Mrs. G-LO and the Boys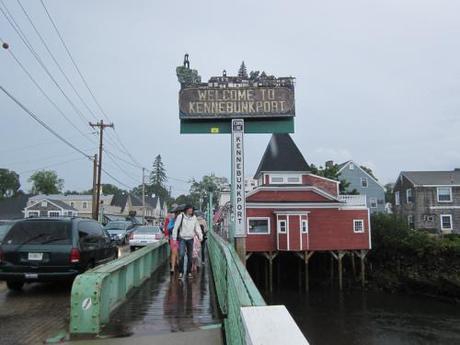 A rainy Sunday afternoon in Kennebunkport.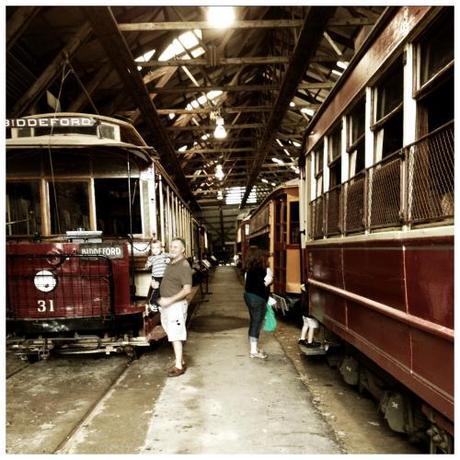 Seashore Trolley Museum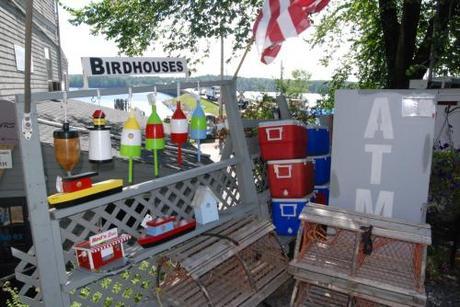 A quick stop in Wiscasset.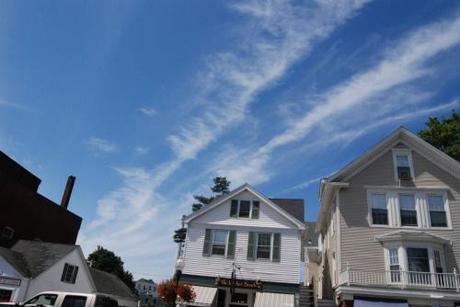 Blue skies in Camden, Maine.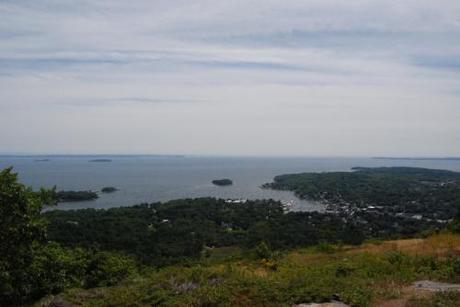 A view of Camden, Maine and the Penobscot Bay from the summit of Mount Battie.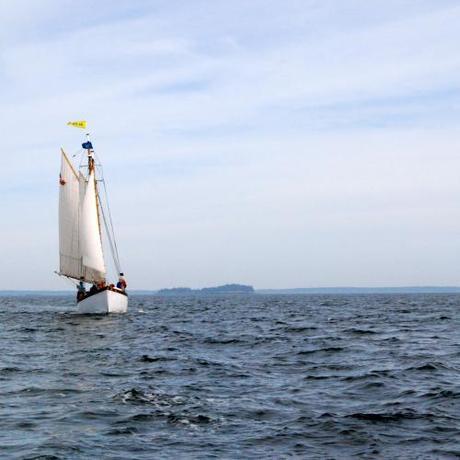 Sailing on the Penobscot Bay.
Playing Locally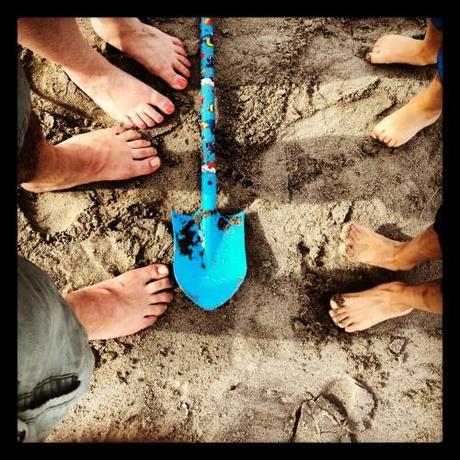 Happy feet on Camp Ellis Beach!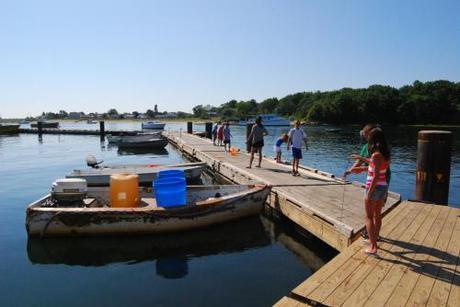 Crabbing at the docks in Camp Ellis.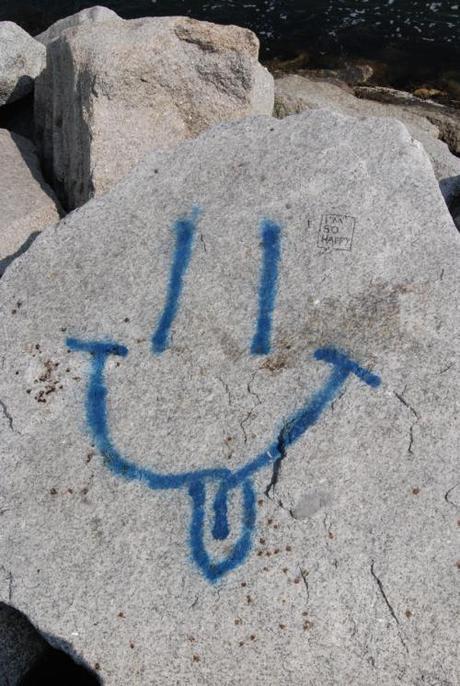 Finding a bit of graffitti on the Camp Ellis Jetty during a morning stroll.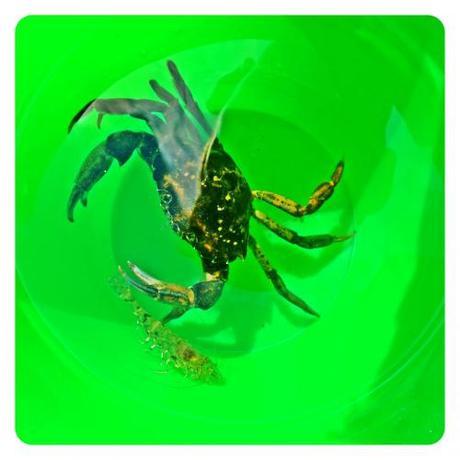 The catch of the day: Crab vs. Shrimp! You can rest assured that no sea creatures were harmed before, during, or after the taking of this photo.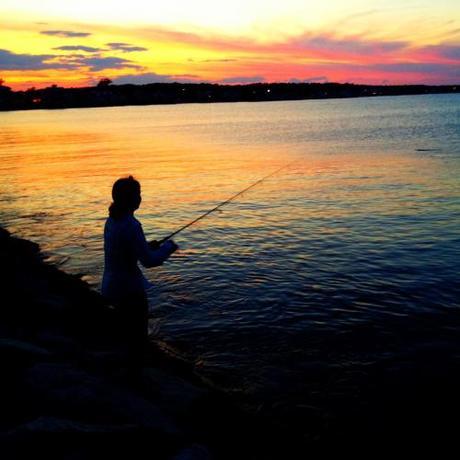 Fishing on the Jetty.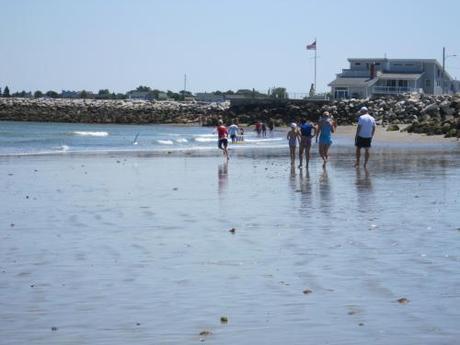 Searching for Hermit Crabs and other sea creatures at low tide on Camp Ellis Beach.
Eating and Drinking Locally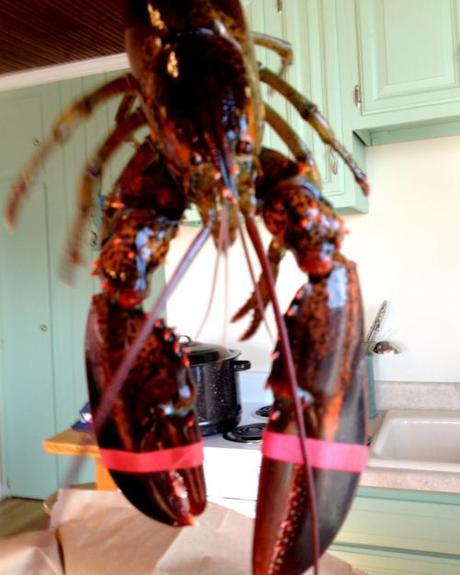 Like you don't know what this is!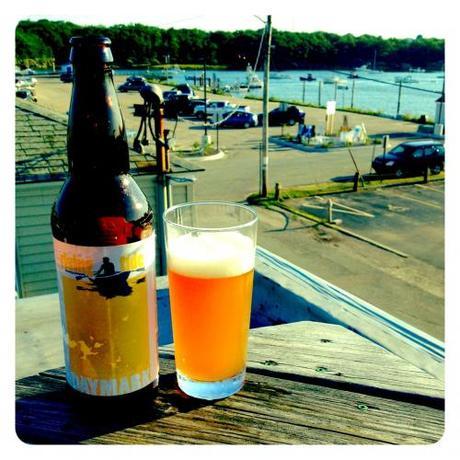 Rising Tide Daymark Pale Ale.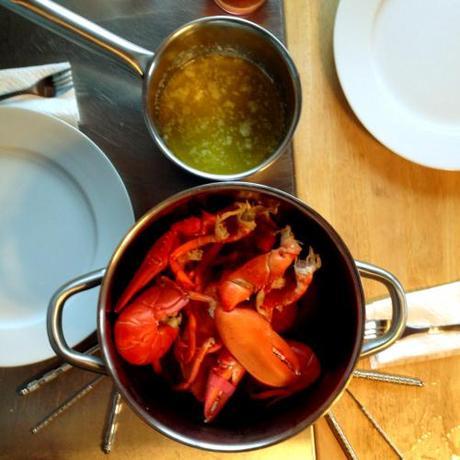 Lobster and Melted Butter.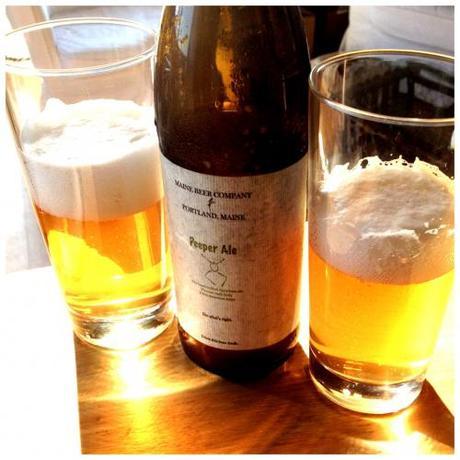 Maine Beer Company Peeper Ale.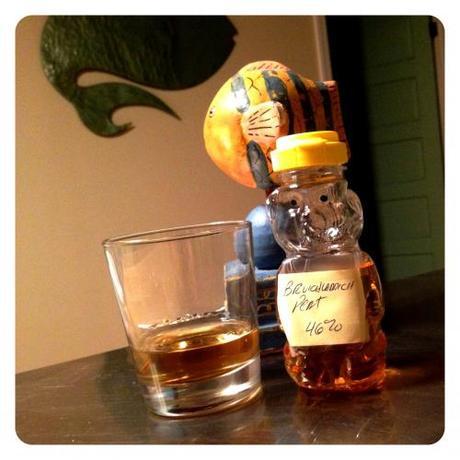 Bruichladdich Peat Single Malt Whisky to enjoy once the kids were in bed. This lasted two nights.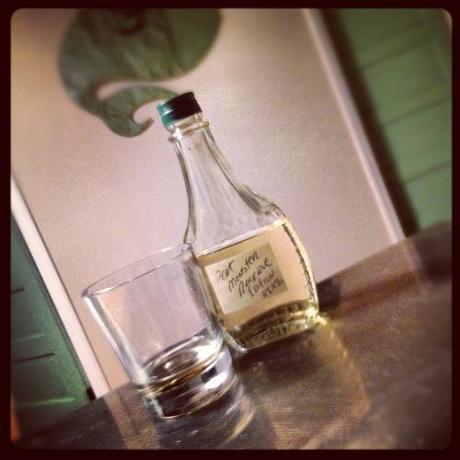 Compass Box Peat Monster Reserve. Because man cannot live on beer and lobster alone!
I hope you enjoyed this photo tour of our 2012 Summer Vacation! If you've been to any of the same places or have any of your own Summer Vacation experiences that you'd like to share, feel free to tell us about them in the comments below.
Here is a complete list of links in case you plan on following in our footsteps:
Rising Tide Brewing Company
Maine Beer Company
When Pigs Fly Pizzeria