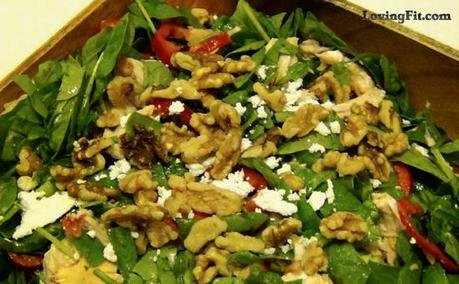 I am a big lover of salads, especially in the summer. It is so freakishly hot here in Florida, that the only things I am even able to eat is salads and fruits. I came up with a great salad dressing recipe, because I can't seem to find a salad dressing that in the store, that makes love to my taste buds. The one that I make at home sure does

.
I also love goat cheese a lot, and I find many ways to eat it ( check my More Healthy Snacks post ).
Yesterday I went out to eat at a restaurant and the salad there, wasn't even close to being as good as the one I made at home today.
The recipe:
Ingredients ( I forgot to add 2 ingredients to the picture, I will list them instead )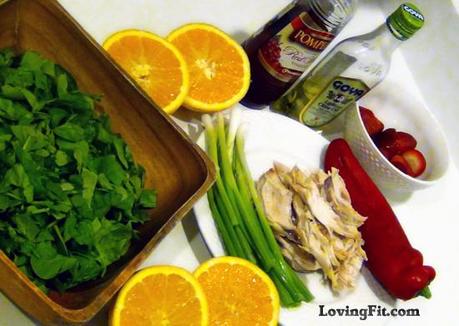 Chopped Organic Spinach
Cooked Chicken Breast
Green Onions
Sweet Red Pepper
Fresh Goat Cheese ( forgot to add to the picture )
A Hand Full of Walnuts (forgot to add to the picture )
The Dressing
2 Large Oranges
Small Bowl Of Strawberries
Red Wine Vinegar ( to taste )
Light Olive Oil ( 3 table spoons )
To prepare the dressing, squeeze the oranges into a bowl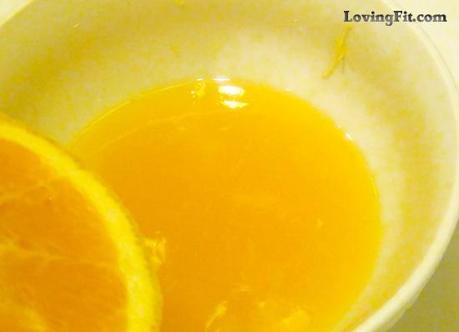 Chop the Strawberries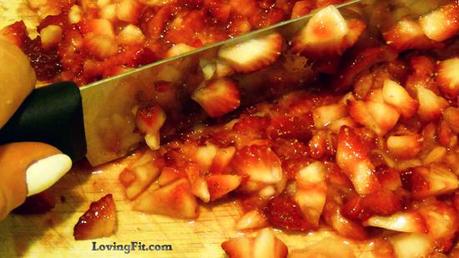 Add  strawberries to a bowl of squeezed orange juice.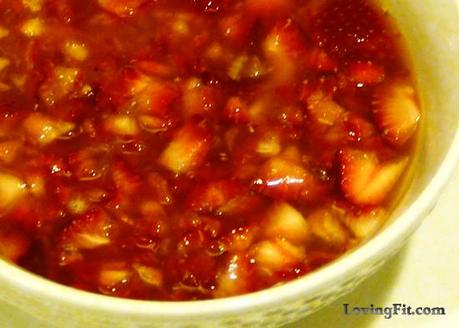 Add Olive Oil and Wine Vinegar ( to taste )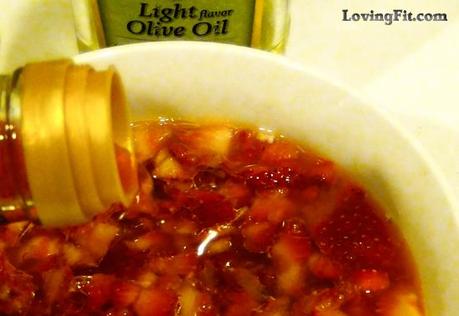 Prepare the salad
Chop Green Onions and add them to already chopped bowl of spinach ( I like my spinach in small pieces rather than large leaves, it tastes better that way )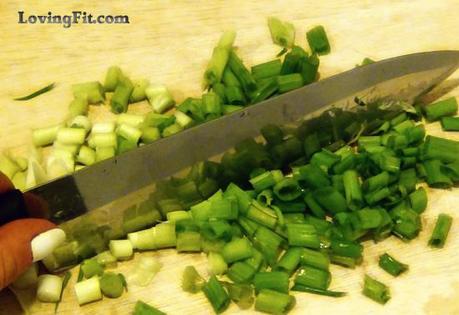 Chop Sweet Pepper into circles and add it to the salad ( it tastes better that way )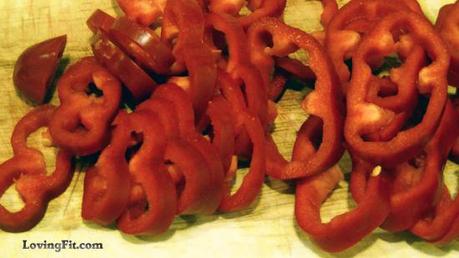 Now also add the chicken breast and the goat cheese.
Pour the ready dressing on top.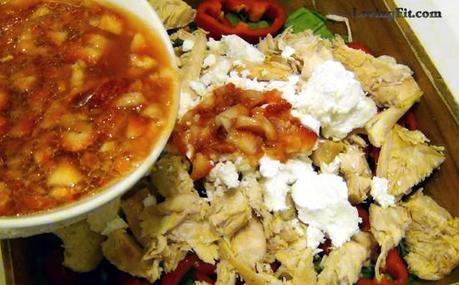 Toss it.
After tossing it, add a little more goat cheese on top for decoration, add the walnuts.