Summer fruits make the best smoothies for breakfast.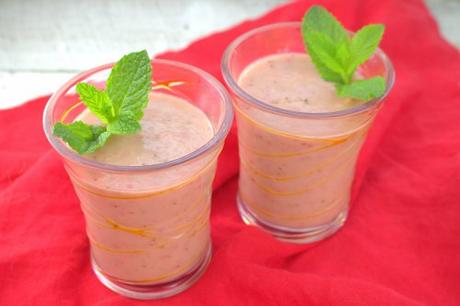 Summer Fruit Smoothie
By Sue Lau
Welcome back to #DairyMonth!  All week long I have been sharing my favorite dairy filled recipes  with a group of blogging  friends. For today I am sharing one of my favorite blends for a smoothie using  Greek  yogurt and fresh summer fruits. It makes a  great breakfast, but also for me, a great dessert as well, since I love fruit for dessert!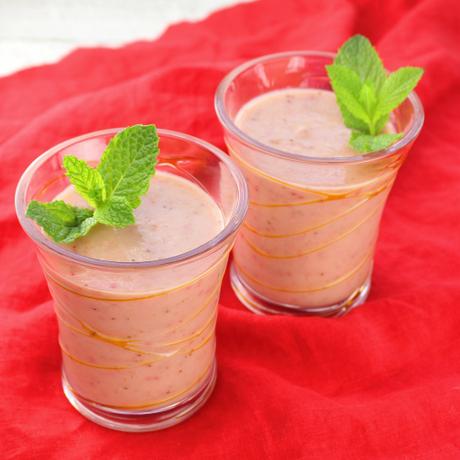 I really enjoyed  the  chance  to  share so many dairy recipes this week, as well as a chance to work with  Cabot  Cheese once again, as well as yet another chance to hop out to Young's Dairy in Yellow Springs Ohio. We enjoyed getting out there so  much that we plan to visit again  tomorrow with my daughter's family.
Join me tomorrow when I host #EatLikeAnEgyptian with some of my blogging friends as we have fun sharing our favorite Egyptian recipes. I made an Egyptian Macaroni Bechamel which is very similar to a Greek Pastitsio except  it uses some very  different spices.
Monday starts #CookoutWeek with a giveaway. I'll be posting several times, including my recipes for Pulled Pork Nachos, Basil Pesto Grilled Corn, and Grilled Salmon Salad Caprese.   Join me each day so you don't miss a bite! Until then-
~Sue
Summer Fruit Smoothie
Servings: 4
Time: 10mins
Difficulty: easy
Print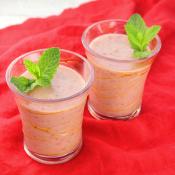 Ingredients:
16 ounces cut ripe cantaloupe
16 ounces strawberries, hulled
2 ripe bananas, peeled
1/2 cup plain Greek yogurt
1/4 cup honey
1 teaspoon vanilla extract
Method:
Puree in blender until smooth and chill before serving.
From the kitchen of palatablepastime.com
#DairyMonth
Welcome to our week long celebration of June being #DairyMonth hosted by From Gate to PlateandCooking With Carlee.  We are excited to celebrate all things dairy. We are putting together our best recipes using cow milk, goat milk butter, cream and cheeses.  We can't wait to share them with you.
Caramel Apple Empanadas {With Cajeta or Dulche de Leche} by Cooking With Carlee
Custard Pie by From Gate to Plate
Summer Fruit Smoothie by Palatable Pastime
Berry Cream Muffins by Jolene's Recipe Journal
Tea Ice Cream by A Day in the Life on the Farm
Bacon Cheddar Pinwheels by Family Around The Table
Pretzel Bites and Beer Cheese Dip by A Kitchen Hoor's Adventures
No Bake Oreo Cream Pie by Tip Garden
Creme Anglaise ('Real Custard') by Caroline's Cooking
Buttermilk Parmesan Pork Chops by Corn, Beans, Pigs & Kids
Earl Grey Panna Cotta by Culinary Adventures with Camilla
Best No Bake Cheesecake with by Feeding Big
Advertisements