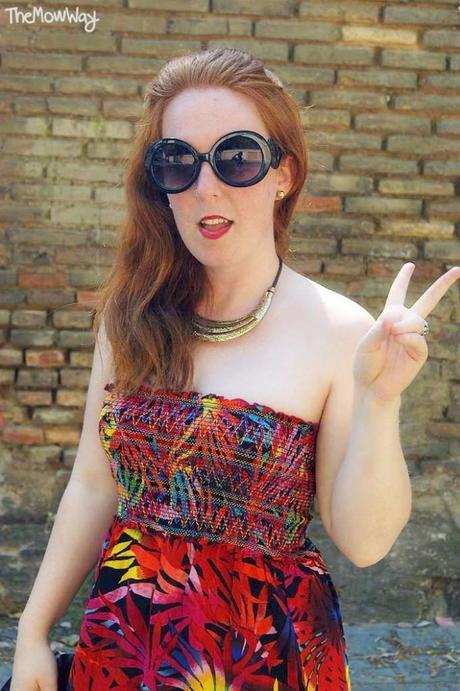 Summer is ending, but it is still extremelly hot over here.
Although the days are getting shorter, we still have around 30C at midday, so the best option is to choose a maxi dress to walk throught the city and have lunch. This dress is really comfy, strapless (to avoid sun-marks!) and bright!
For all those who have asked, this is what my hair looks like when I don't spend an hour in the bathroom making myself look "decent". Big wavy har! :)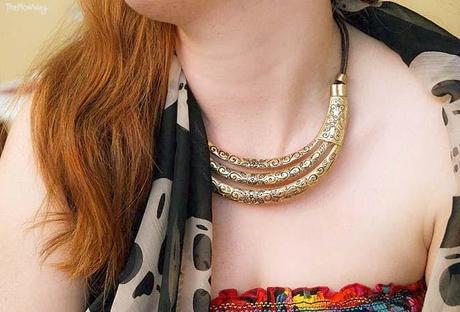 Lovely necklace and crazy hair :)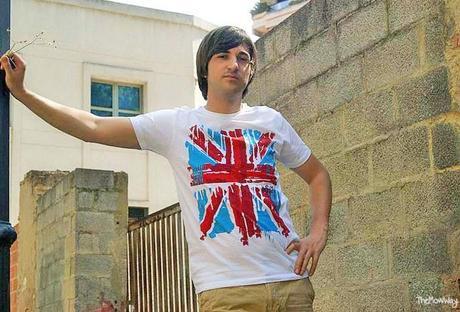 Nino also "wanted" do share his style! (I convinced him, ha!)
I'd love to see more Boyfriend style on the web, what do you think?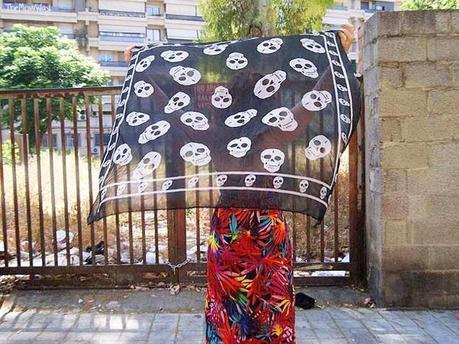 Love this scarf, Primark à la Alexander McQueen. I will be wearing it all autumn and winter with my Primark DIY studded satchel.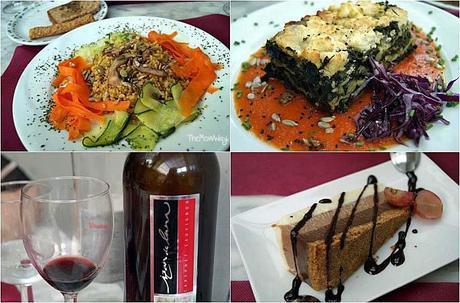 We went out for lunch to a lovely little vegetarian restaurant near the town center called AnaEva. Everything was delicious! I would totally recomend it! It has a lovely inside patio with a glass roof, to be able to sit "outside" even in winter.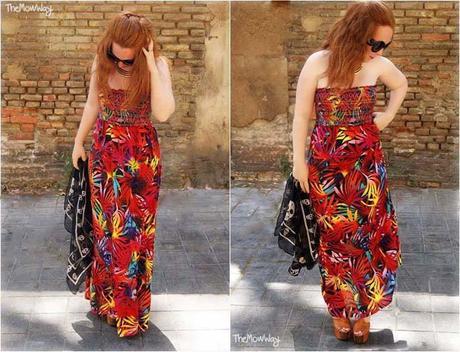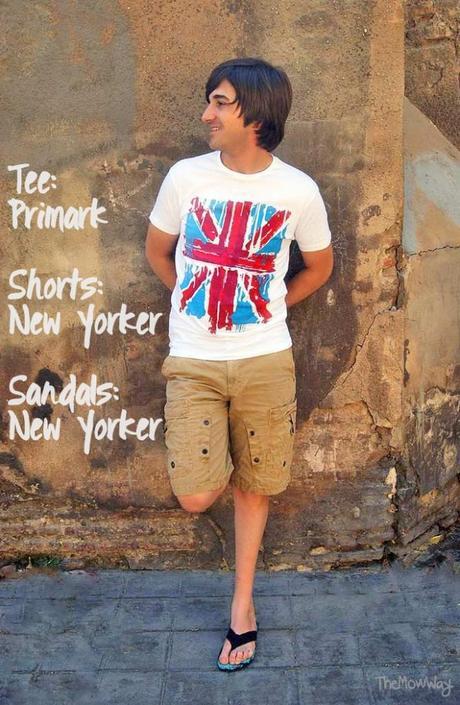 What the Boy Wore! See more here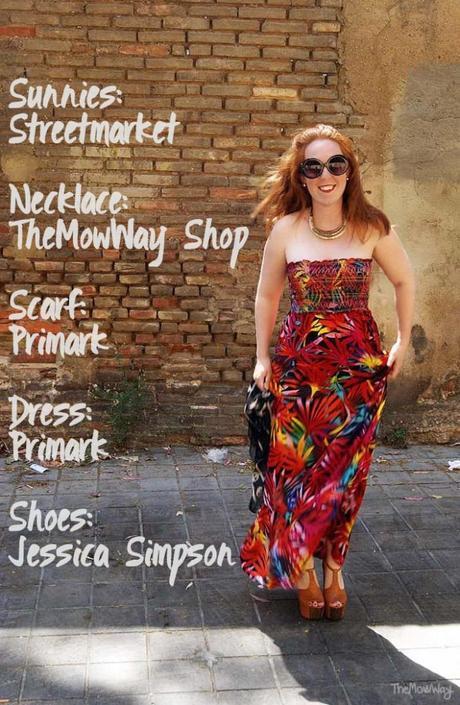 Bright colours make me happy!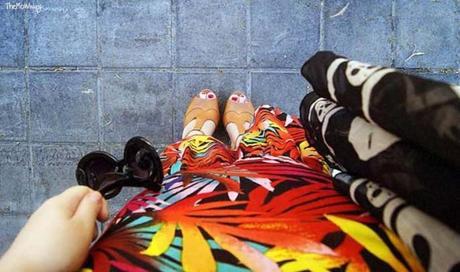 It's Friday! Normally I am super excited about Fridays, but this week it means that my holidays are over. It's been nice, not doing much as Nino caught a terrible cold and wasn't feeling well enough to leave the house for more than an hour, but enjoyed it anyway!
Willl spend the weekend doing some sewing and backing. Yay!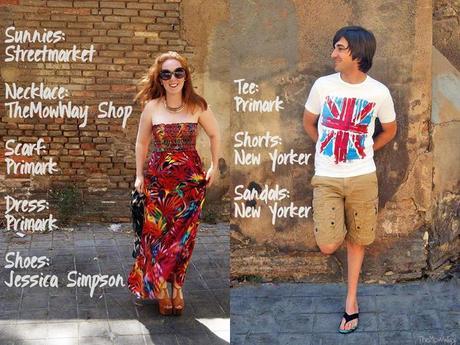 Soundtrack: All together NOW by the Beatles!
What SHE wore: 

Sunnies: Street market 

Necklace: TheMowWay Shop (coming soon)

Dress: Primark

Scarf: Primark 

Shoes: Jessica Simpson (similar here)

What HE wore: Tee: Primark Shorts: New YorkerSandals: New Yorker


Like us? Find us on Google Friend Connect,

Bloglovin', Twitter, Pinterest, Instagram and Facebook!!!!