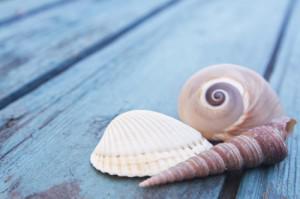 My kids were coming home for the summer from their boarding school in New Hampshire and I knew I needed to get ready with lots of things to keep them busy. They love doing crafts with me, so I decided that we would have an arts and crafts-filled summer!
We have been doing crafts as a family since the kids were little, and we always look forward to new and exciting projects we will begin together. Of course, when they were children we would make simple, fun crafts, but now as they are getting older, we make more functional, artistic pieces.
We are planning a wonderful craft for this summer based upon the season. Our house is located just minutes from the ocean and we are drawing our inspiration from that. When my kids arrive, we will take a trip to the beach to enjoy the beautiful sun and waves. Upon our departure, we will collect some sand, driftwood and sea shells. We always make sure we have permission from the authorities, and then we do our collecting! After we get all our supplies we will head home to shower the sand off our sun-kissed bodies and begin our fun project.
We will be making all of the decorations for a beach-themed party. We will make sand and candle centerpieces, sea shell picture frames, sea shell lights, clamshell wreaths, shell wind chimes and even sea shell salt and pepper trays! With so many options in crafting, we wanted to choose a project that was affordable, easy and versatile. I love that we can use our crafts not only for our summer beach party, but also for decoration for our house after the party.
The sea shell lights are my favorite! They are so simple to make and are simply gorgeous. Here's how you do it:
Take a string of little white lights and lay it out straight
Next, gather as many shells as there are bulbs.
Apply a thin layer of epoxy on the hinge of each shell and press the shell at the base of the light. Repeat for each bulb, and let dry.
Hang in your backyard for a beautiful, elegant touch to any party!