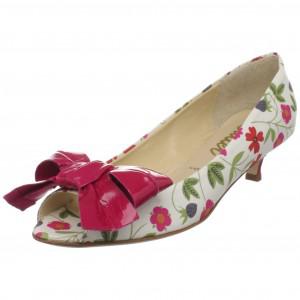 The warm days of summer are finally here, and with them a chance to totally revamp your wardrobe.  You don't want to wear the same, tired duds that have been in your closet for the last decade.  And with all the cute new trends out there just waiting to make you look spectacular, why wouldn't you update your ensembles?  Of course, it can be hard to know which styles will be a hit and which won't suit you at all.  So here are just a few of the hottest seasonal trends to check out, as well as how you can use them to look chic and stylish through the long days of summer.
1.   Rompers.  These cute little cami-and-short onesies may have last been popular when you were in diapers (and really, they're kind of made for that age group).  However, they have shown up everywhere this season, from high-fashion runways to discount super stores.  But how can you tackle a trend that looks like it was made for five-year-olds?  There are a couple of things to know about rompers.  First and foremost, they're really best suited to girls that are on the thin or athletic side (not too curvy).  The reason is that they offer help for such figures, with a belt or tie creating the illusion of a waist and the fuller bottoms adding volume to a deflated derriere.  Unfortunately, this could spell disaster for a full-bodied lass.  Also, you'll want to look for feminine touches like a V-neck or lace edging to differentiate adult rompers from those you wore as a toddler.
2.   Retro dresses.  With shows like Mad Men and movies like The Help taking us back to a bygone era, more and more women are embracing the fashions that were popular in our grandparent's generation.  Luckily, the dresses of the 1950's are well suited to almost any silhouette.  A figure-fitting top holds the girls in check and accentuates the natural waistline while A-line skirts float away from the body to hide those trouble zones below the belt.  Just avoid the atrocious floral prints that were also popular in that era.
3.   Fitted capris.  You might be happy to hear that skinny jeans have finally moved to the back burner; but taking their place are equally tight capris.  To get this look you'll want to skip the jeans completely and go for fabrics that have a print, or solid colors with a bit of sheen.  Again, this look tends to be for skinnier girls, but curvy ladies can still get in on the game by pairing them with some of the fantastic tunic tops that are still permeating the market (brightly colored kaftans are big right now and can add a lot of flair to a summer outfit).
4.   Hats.  The royal wedding this year featured a lot of ladies in fancy hats, and it seems the trend has caught on across the pond.  You might not want to go as far out as some of the Brits, but think about purchasing a nice floppy sun hat for the beach (warm neutrals seem to be the most popular, rather than white) and something a little nicer for Sunday brunch.
5.   Kitten heels.  These short shoes are back in a big way this season.  You can get some cute little pumps for the office (the hottest pairs feature two-tone leather and little extras like buttons or bows) and some kitten-heel sandals with ankle straps for a day out shopping with the girls.
Melissa Henderson is a writer for Adiamor Engagement Ring where you can find a large selection of loose diamonds, wedding bands, and other fine diamond jewelry.