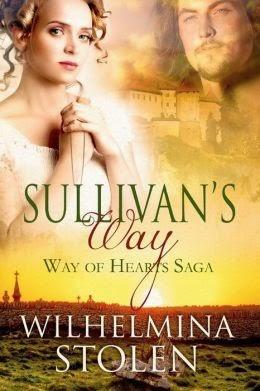 BLURB:
A single day shattered her life and set in motion, events that would change the Sullivan family for generations.
Marnie Joe Sullivan had the perfect life as the daughter of a wealthy Virginia businessman, but perfection wouldn't last. As the War Between the States ends, she is struggling to keep her family together. After a botched robbery, fleeing rebels leave her mother dead and Marnie at the mercy of a killer. The year is 1867 and Virginia is still home to Confederate conspirators and a killer that must be stopped. Loyalty and love run deep in the Sullivan family and Marnie is no exception. As the eldest Sullivan, she feels obligated to rescue her father from the hangman's noose. But a jailbreak at midnight lands her in the arms of Marshal Mason Kane.
Death is never fair. Mason Kane is proof of that. The horror of war and the death of his brother made him a drunk. Consumed by guilt and grief, he finds himself occupying Richmond saloons and starting fights. But a forgotten promise to his brother forces him to put down the bottle and accept a friend's plea for help. Mason has no idea that the scrawny, mud covered boy he just hit is Sullivan's daughter and he has no idea just how tempting she is until he tries to mend her wounds. Bound by honor and promise, Mason sets out to find a killer. What he finds is the outlaw Marnie Sullivan. A woman he can't live without and secrets that lie in the way.

Excerpt :

Clear light made its way over the mountains, pouring into the valley, and a briskness clung to the morning air. Mason looked out over the porch railing at his first real look at the Sullivan place. Dawn had brought the land to life, and he could see at least ten houses scattered along the road. A horse and wagon galloped across the small wooden bridge. The saw mill that sat to the left began to scream as wood hit metal, and across the dirt road, children ran laughing into the church house that doubled as a school.
The land was small, but self-sufficient. With a little work, this settlement could be a thriving town.
No wonder Talon wanted the place. Mason's eyes followed the road as it curved and veered off to the right, into the tree line. Bright fingers of light climbed their way over the mountain and grabbed his attention. The top half of the mountain was nothing but massive boulders that dwindled off into the vegetation on one side, while the other side dropped a couple of hundred feet to the valley floor. He closed his eyes and lay back against the rocker. His mind went back to Marnie. That was her name. He ran his tongue over his lips, catching a hint of her sweetness. His hands opened and closed against his thighs. Thoughts of her made his hands tingle. His mind ventured back to the cabin, back to her body in the firelight. Mason could feel his body began to ache with need. Slowly, he opened his eyes and glanced down at his body. He rubbed his face and sat up. Damn frustrating!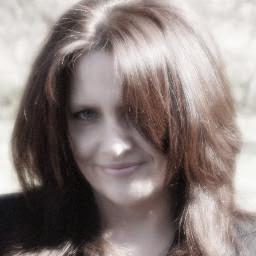 ~~~~~~~~~~~~~
AUTHOR Bio and Links:
Wilhelmina Stolen is the pseudonym for romance writer, Shannon Hayes. Shannon is a native of Kentucky and makes her home in small southern town close to the Tennessee line. During her adolescence, her mother s free spirited nature became restless causing the family to embark on a slew of adventurous moves across the country. The moves provoked a hunger for adventure and romance and introduced her to a wonderful world of history and beauty.
As with most writers, her stories began at an early age with long sessions of seclusion and secrecy. While her classmates and friends were outside playing, Shannon was locked away in her room hammering out ideas on an old 1940 s Royal typewriter.
After finding Mr. Right, Shannon found herself wanting the comfort and security of the small Kentucky town she longed to escape as a child. Fortune smiled upon her and she became the family historian; gathering pictures,wills, marriage certificates and everything else that somehow managed to fall into her lap. Stories flooded her mind and writing quickly became an obsession that turned into the Way of Hearts Saga. The saga spans six generations and three families.
Shannon holds an Associates in Applied Science in Technology, a Bachelors of Science in Business Administration and Management as well as a Masters in Educational Leadership. Visit her author page at www.wilhelminastolen.com to learn more about the saga.
Public contact information:
www.wilhelminastolen.com
https://www.facebook.com/pages/Wilhelmina-Stolen/179196792227471?ref=hl
https://twitter.com/WStolen
http://www.wattpad.com/story/920976-sullivan%27s-wayGIVEAWAY DETAILS:

Wilhelmina will be awarding a $25 Amazon GC to a randomly drawn commenter during the tour.




FOLLOW THE TOUR FOR MORE CHANCES TO WIN!!

 The more you comment, the better your chances of winning. The tour dates can be found here:




http://goddessfishpromotions.blogspot.com/2014/02/virtual-nbtm-review-tour-sullivans-way.html




Sullivan's Way by Wilhelmina Stolen
My rating: 3 of 5 stars
Sullivan's Way by Wilhelmina Stolen is a 2014 5 Prince Publishing release. I was provided a copy of this book in exchange for an honest review.
Marnie's family has been through a lot and their struggles are far from over. With the war between the states winding down, the aftershocks are still being felt. In the midst of this Marnie's father finds himself jailed and facing the gallows. Marnie is so desperate to save him and no one is willing to help her. So, she sets off on her own to see her father and encounters a lawman named Mason Kane.
When Marnie's brother,Lucas, finally returns home and discovers his sister's theatrics , Lucas wasn't thrilled, but he gains respect for Mason until he finds out Mason has designs on Marnie.
Marnie's family has a few secrets and have dealt with unimaginable heartache and loss. Mason also has suffered great loss and that binds him to this family because of a common enemy. Mason is also a divorced man who feels he let his ex-wife down and knows he could never give Marnie the life she deserves.
This western style historical romance touches on the aftermath of the civil war, family secrets and the problems that surface due to secrets being kept that could have prevented so many misunderstandings. Mason is a proud man that blames himself for many things and is tricked into believing he was responsible for things he had no control over. This has Mason thinking Marnie has betrayed him. There is also a little intrique and some very harsh revelations come to light. Lucas is Marnie's brother, but not by blood. Lucas is in search of his identity and before he can really move forward with his life he feels he must uncover his past. His story must be one that will be explored in the future.
I liked Marnie because she was so loyal to her family and loved with all her heart. She is stubborn, proud, and strong and is determined to survive anything life throws at her. Mason is too hard on himself and at times too hard on others. His jealousy over Marnie and Lucas was way too over the top. He made up his mind about them and then refused to turn loose of the idea despite Marnie's protestations. Those were a few of the issues I had with Mason. He just didn't trust Marnie from the very beginning and so when certain circumstance came to light he refused to think about the situation rationally.
The other parts of the story involving the Sullivan family's trials and the mines someone is determined to take from them had an interesting twist that I never suspected. This part of the story was just a little rushed but this book is not very long, so enough was revealed that the reader can get the idea without a lot of explanation. Overall this is an enjoyable romance novel I would recommend to those that enjoy historical romances, especially in the western sub-genre. This one is 3 stars.