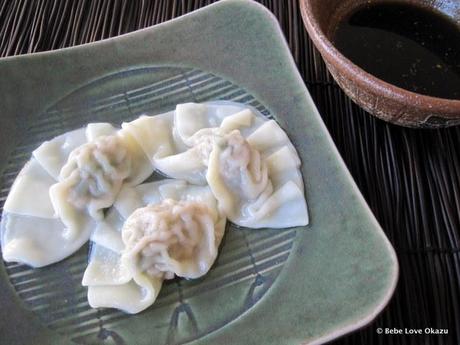 Of all the foods my Mom makes, the more I think about it, the more I'm certain that gyoza, or potstickers, are hands down my favorite dish. Sometimes my Mom would set aside a few gyoza for lunch the next day which she would simply boil in a hot pot of water.
It only takes a few minutes for the sui-gyoza to cook, which are quickly drained and then served with a simple sauce of ponzu (citrus – soy dressing) and spiced with Japanese shichimi togarashi (7-spice chili pepper) and rayu (chili oil).
The recipe post with my Mom's gyoza recipe can be found on my blog here. I hope you'll enjoy it!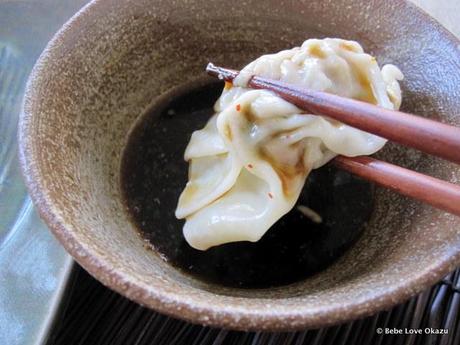 I realize my blog posts have been M.I.A. recently, and the reasons are two-fold. For the past two weeks our family's been sick, passing around the bug to one another. Once we were all well (this past week), I realized Christmas was only two weeks away. Thankfully, all of our decorations are almost up, and our holiday shopping is about 75% complete.
Now, all we have to do is sit back and enjoy a pre-school holiday performance, try and squeeze in a ballet performance of the Nutcracker and/or holiday chorus, go to a holiday party or two and enjoy quality time with family. I'm also really looking forward to some GREAT food because I completely missed our Thanksgiving feast due to that bug I had. Boo!
Happy to be well and enjoying this holiday season!