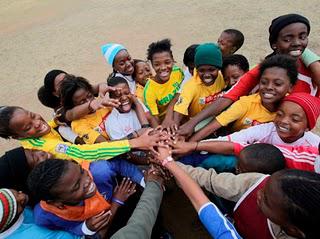 The V-Girls Network is "a global platform for girls to amplify their voices, empower themselves and inspire one another to create the change they imagine for the world."
This summer,
V-Girls
will be traveling to South Africa with Eve Ensler to create workshop readings of 
 I Am an An Emotional Creature: The Secret Life of Girls Around the World. 
The organization is currently seeking submissions of digital media including photos, videos, and text to set a uniquely girl-created stage in Johannesburg. Ensler and her production team will use these photos, videos, and text as the set design for the readings, which will take place at the Market Theatre in Johannesburg from July 15th to the 27th!
The deadline for submissions is June 15, 2011. Check out this link for more information!