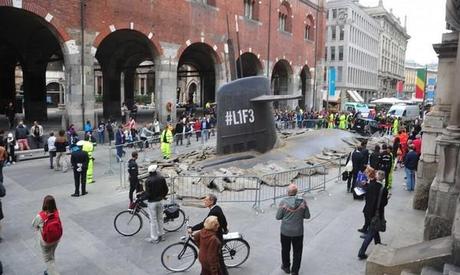 Yesterday, a giant submarine has surfaced in the middle of a busy city street in Milan. People in the city were totally freaked out. My first thought was "Damn.. Italy must really be floating in the ocean."  But, then I read something about a marketing campaign. Totally killed my moment. As it turns out this was actually a publicity stunt for an Italian insurance company.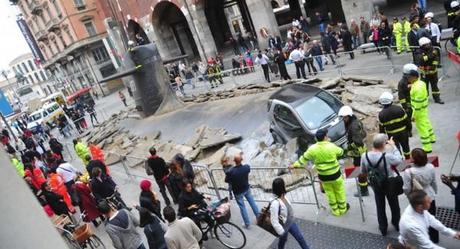 You may also like: Watch This Bigass Russian Hovercraft Land on Crowded Beach
Although, I must admit, it's pretty cool.
[Via: BreakingNews.ie / Twitter]
(All the images, trademarks, logo's shown on this post are the property of their respective owners)
Follow @nrjperera - Roshan Jerad Perera