There are a great many European cities which offer visitors a wonderful holiday experience, whether they choose to stay for four or fourteen days. There's something
especially pleasing about exploring an iconic metropolis for the first time, especially if
the chosen destination is able to combine a sense of time-honoured heritage with a go-
ahead attitude. One of the cities which have achieved this balancing act with ease in  Amsterdam.
First-time visitors to the largest city in the Netherlands are often surprised at just how
much there is to see and do here. They may have a general idea about the canals,
for example, and perhaps that its home to a number of influential art galleries and
museums, but they are somewhat taken aback by the vibrant café culture and the city's
growing importance as a centre for live music performances.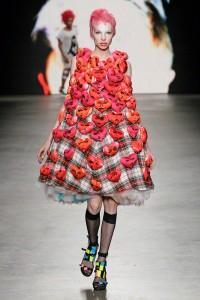 A Retail Therapy Paradise
Amsterdam is also extremely popular with lovers of retail therapy, nowadays, and it
attracts large numbers of shoppers from all over Europe. Whether you're looking for impressive bargains on  electrical items or perhaps some excellent deals on antiques, this
is a city that should be on your must-visit list. In recent times, it has also developed a
reputation as an important market-place for the fashion industry.
In January, the annual Amsterdam Fashion Week website gives potential purchasers a chance to see the latest styles from many of the top designers, and the events that take place have managed to catapult this wonderful city onto the international stage in recent times. For those in the know, the catwalk shows can provide an early insight into what the beautiful people will be wearing later in the year.
As well as the fashion scene, Amsterdam offers so much for the Check out our tours for great tours and activities in Amsterdam. One of the most impressive activities of all is to take a ride on a canal boat, because the views of the city from the water, especially perhaps at night, are truly spectacular. And when the journey comes to an end, there are a great
many restaurants and bars waiting to welcome you for a cool drink and a delicious meal.
Getting to the Netherlands is fast and easy, and it doesn't have to cost the earth thanks to cheap holidays to Amsterdam from Jet2holidays.
© 2013, Amsterdam City Tours Blog. All rights reserved. On republishing any part of this post, you must provide a link back to this original post