Enter MIXOLOGY gift card giveaway here.
If you have ever paid heed to the IG profile of the influencers who rule the insta world, one hashtag, besides #OOTD, that you are bound to spot in their text would be '#StreetStyle'. No matter what.... this little hashtag has to be there. This hash-baby is like Mecca of the street style fashion. These two words STREET+STYLE has much more power than the POTUS............just kidding, but it is the ULTIMATE ..
Everybody can rock street-style, but what does it take to be a street-style star ??? You really don't need to wear over-the-top, obnoxious clothing, which might attract attention, but not the one that you are seeking. From my personal experience and cues from personal looks that have received numerous compliments from passers-by on the streets, I have to admit that it just takes a few key pieces and a couple check points to become a street-style star....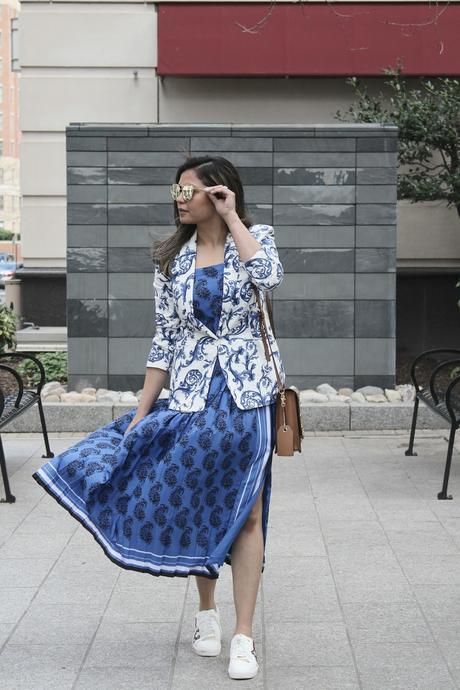 1) Show confidence- whatever you wear, of course that makes sartorial sense, be confident. Exude confidence to attract all the good attention. Own the look and walk like the streets are your runway.
2) Mix feminine with masculine- this trick always works. The juxtaposition of feminine and masculine pieces always gets the right street attention. Pairing a dress or a skirt with a structured blazer or a leather biker jacket, is sure to give you an edge over other street style looks.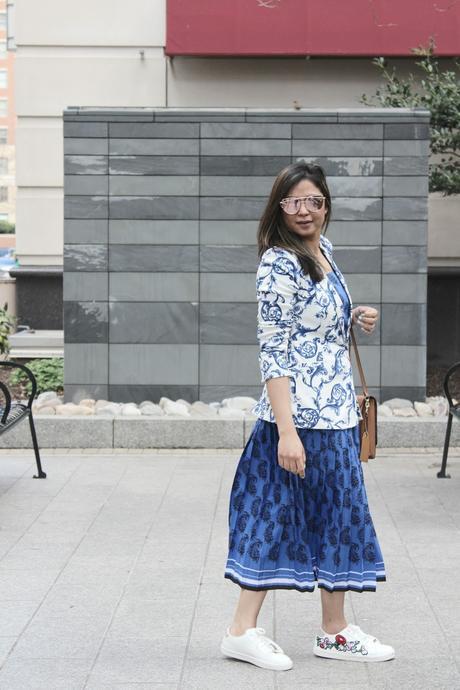 3) Be printastic- one effortless way to become a street-style star is to wear prints like nobody's business. Choose one print and build your outfit around that. For instance in my outfit- PAISLEY stole the spotlight. The paisley printed dress coupled with the paisley blazer hits the right note of print perfection. For more on how to mixing print like a pro, read my post HERE. 
4) Go for pieces with a feminine detail- a dress works, but one with a front slit rocks. Pick out pieces that are a classic with a twist. 
5) Carry a statement bag- statement bags are huge this S/S . Boxed bags, circular bags, painted bags, bags with fun motifs, bags are everywhere. A simple outfit, but an eye-catching bag goes a long way in making any stand out. 
6) Wear sneakers with everything- I am a girl who loves her heels, but this season sneakers are making their way to my closet. Not only are they comfortable, they are an effortless way to make any outfit look edgy. Plus, sneakers are the new heels. Gone are the days when sneakers were stereotyped to school girls. The modern adult version of the sneaker is anything but childish. So go forth, and rock your favorite sneaker with just about everything.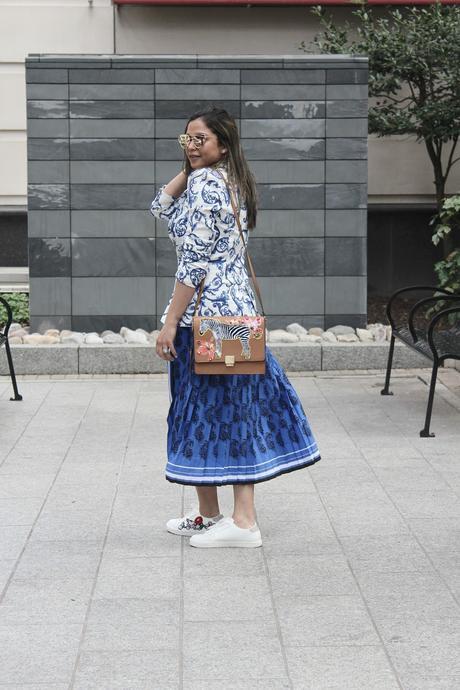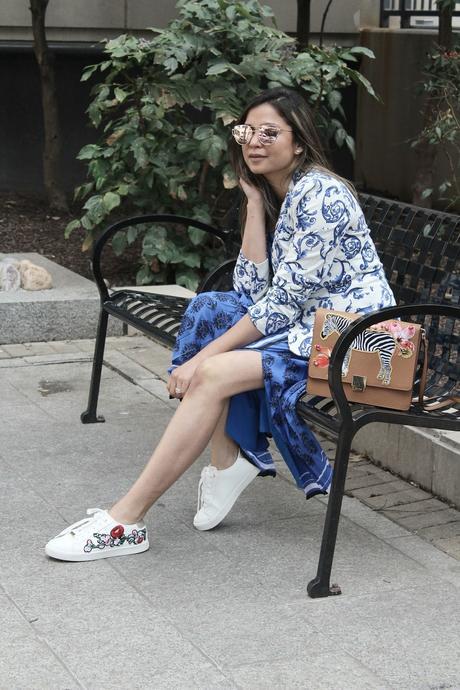 I AM WEARING 
dress-Banana Republic, buy same ( similar ) blazer- Zara( similar) bag- Aldo, buysame  ( in zebra stripes ) sneakers- Aldo ( designer option )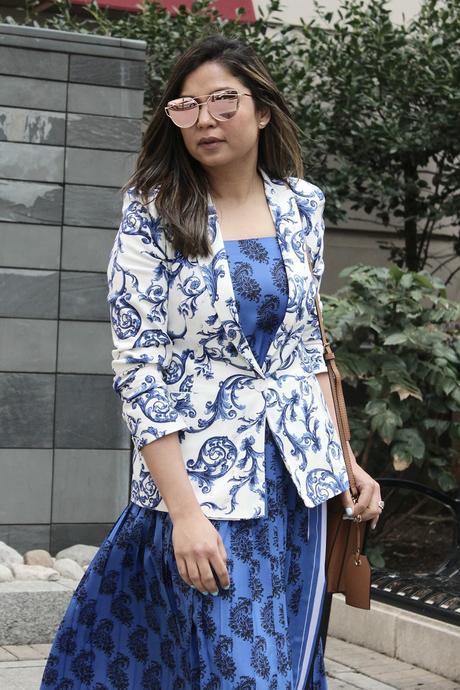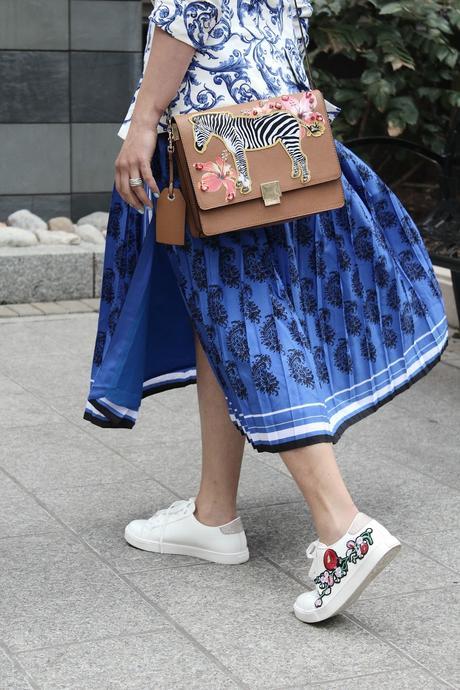 SHOP MORE SNEAKER PICKS 

Congratulations to Shauna of Lipgloss and Lace, she is the featured blogger of the week.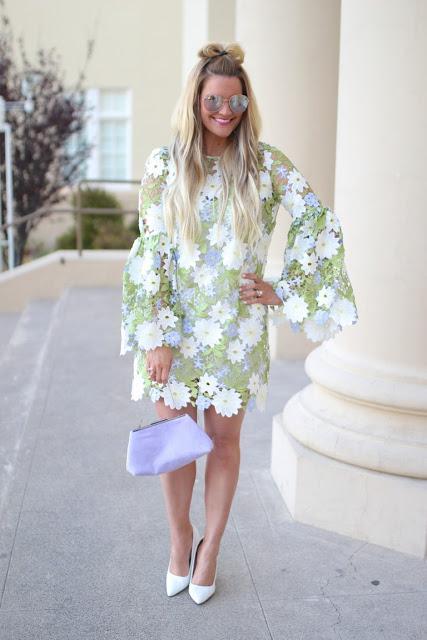 Now it is your turn to share your favorite spring looks...
An InLinkz Link-up