'Ever since happiness heard your name, it has been running through the streets trying to find you'
Hafez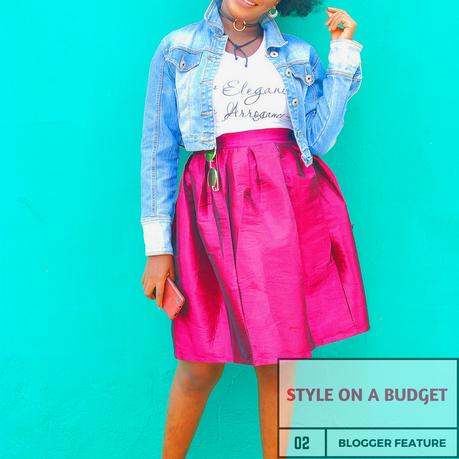 Hey Folks,Happy Hump day!!!
It's been a heck of a week already, slowly making my way towards Friday with one question in mind – 'what's happening this weekend?'. Quite frankly I'm in dire need of a feel-good kinda weekend, one without incessant rainfall ruining plans and pleasure trips. It's like each time I decide I want to do something besides staying in bed, the rain turns against me and I'm left feeling like Rapunzel locked away in her tower by Mother Gothel…not the best of feelings.
While I'm here wishing for a rather different weekend, we are going to be getting acquainted with yet another Style blogger and learning tips on how to look like a million bucks when on a budget (by 'bucks' I mean naira not dollars oh, this current economic situation is certainly not for the faint of heart).
Today's Style on a Budget Series features Tonye Igbani of TonyeIgbani.com. Tonye is a Style blogger, photographer and my evil twin when it comes to being a food lover. Trust me, you would love knowing her in person and there's never a dull moment if you are seated next to her at an event…plenty laughs to be had. You can catch her on Instagram at @tonyeigbaniand @thetonyeigbani where she shares her love for fashion and photography.
Here is Tonye's take on being stylish on a budget:
1. Give us a feel of your style and what it entails...Hi my name is Tonye Igbani of tonyeigbani.com. I like to think of my style as simple and comfortable and on days when it's not so simple, it's always comfortable. I think comfort is key no matter what you're wearing.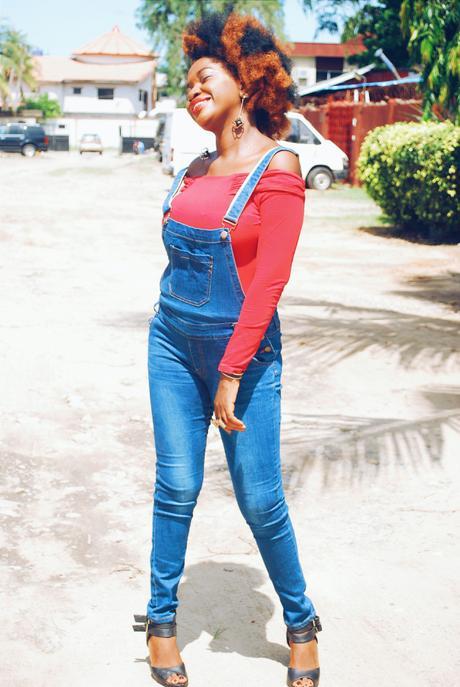 2. What's your favorite fashion accessory that you can't help but buy? I like so many accessories so I'm not sure I can pick one but in order that the list doesn't get too long - I'd say wristwatches and sunglasses.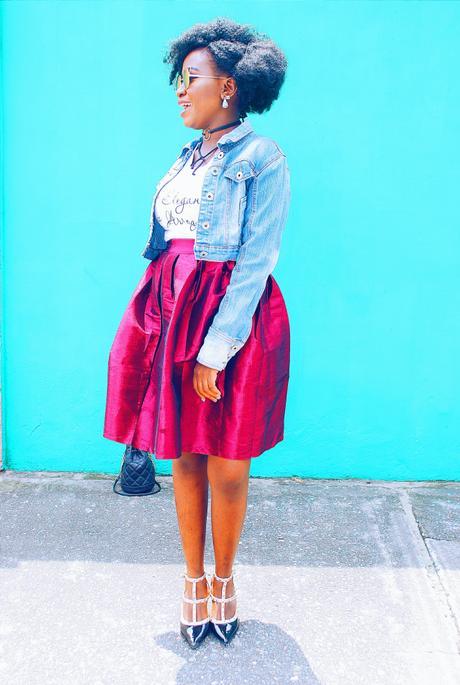 3. What questions do you ask yourself before making your next purchase?The first question would be "Do I want it or do I need it?" then "How does this fit into my monthly budget?", "Do I own anything similar?" and "In how many different ways can I wear it?"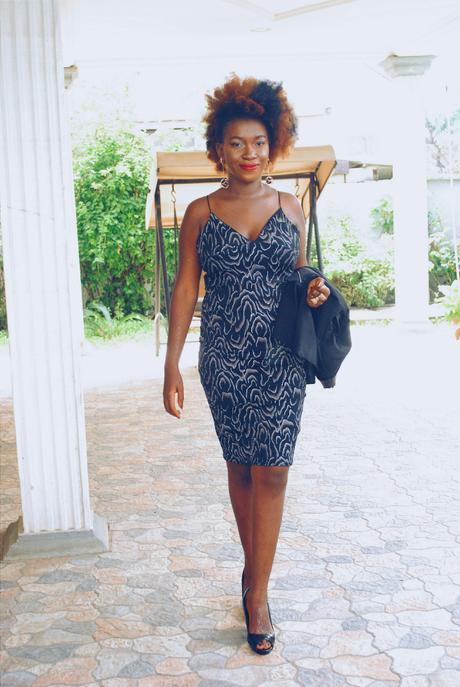 4. Are you a shopper with a list, are you an impulsive shopper or are you guilty of both?I'm both actually. I usually have a list of things that I don't own yet but hope to buy someday. I also have a "do not buy" list to remind myself of things I need to stop buying. Like most people - I own a lot of black shoes, so I have a list that says "do not buy another black shoe" or "do not buy another green bag" and things like that.
I also buy on impulse, but I won't call it impulse as such: when I find something I really like or want, or something I've been meaning to buy for a long time but only just found, I'd just buy it plain and simple.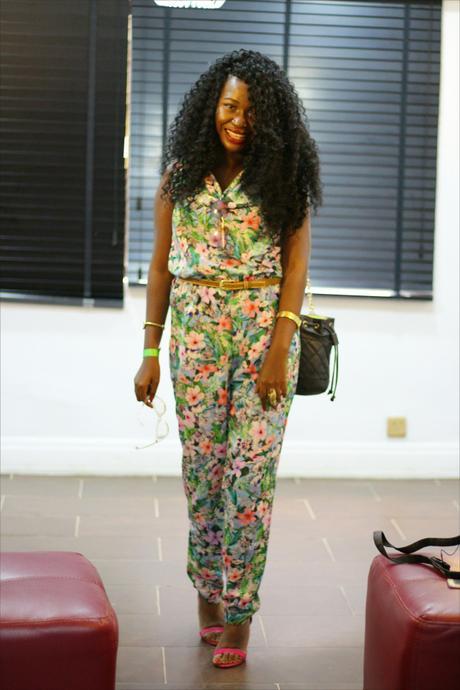 5. What are your favorite places to shop when you are on a budget?I am never not shopping on a budget (*currently praying to God about this budget shopping life* lol! amen). Any store that has a sale sign and genuinely has things I like at a lower price than is normal, that's where you will find me. I usually take a walk every so often round my area and look into those small boutiques around, you'd be surprised at the kind of things they have and the prices they are being sold at especially now that there is a recession and nobody is buying anything.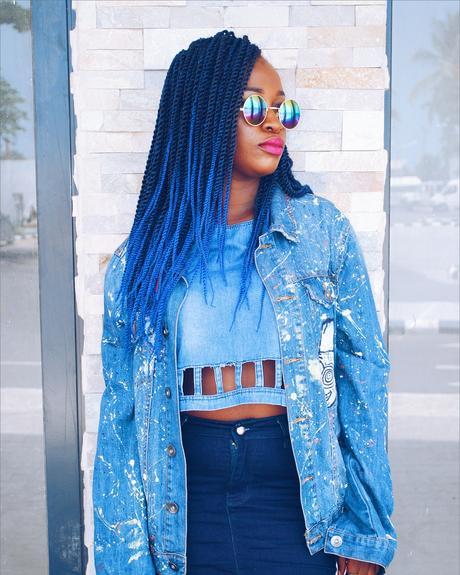 I love Payporte, there's usually great deals almost every day and some percentage off. Maju is also awesome, especially during their sales. Black Friday deals is a real thing in Nigeria, I think it happens around the month of December, so take advantage of that.
I would say I'm a good deal hunter: what I lack in thrifting, (unpopular opinion: I'm not really a big fan of thrift shopping, it's apparently a way to find nice things at cheap prices) I make up for in finding nice things at less than half the original price.
I actually enjoyed writing this and I hope it helps somebody out there shop better, so thank you Ify for asking me to write this and thanks to you too for reading.
P.S: not every store that claims they have Black Friday sales actually does. Maju's Black Friday deal is real.

There it is folks, Tonye's tips to budget shopping for those looking to shop smarter on their next spree. Do stop by her blog TonyeIgbani.com and follow her on Instagram as well for great content. Thanks Tonye for this feature and I'm grateful you made this happen.
Until our next Blogger Feature, I've got nothing but love for you folks.
Cherry Kisses from my cubicle,


Ify*





Let's Connect!

Instagram || Facebook || Twitter || Bloglovin || Pinterest
In case you missed some of my previous posts, please find direct links below:
Ensemble || Feathers And Denim
Style On A Budget || Ifeoma Amadi of 'WhoWhatFab'
Ensemble || Kimono Sunshine
If Only I Were A Boy
Ensemble || Of Throwbacks And Bell Sleeves
Foodie Chronicles || Sakura Restaurant
Currently Loving || Purple Lipsticks
Ensemble || Walking In Plaid
Ensemble || Monochrome and Print
Foodie Chronicles || 411 Restaurant & Bar
Ensemble || Go Gold
Weekly Wanderings || Lekki Arts And Craft Market
Ensemble || Of Nudes And Black
Ensemble || Boho Loving
Ensemble || Shades Deep