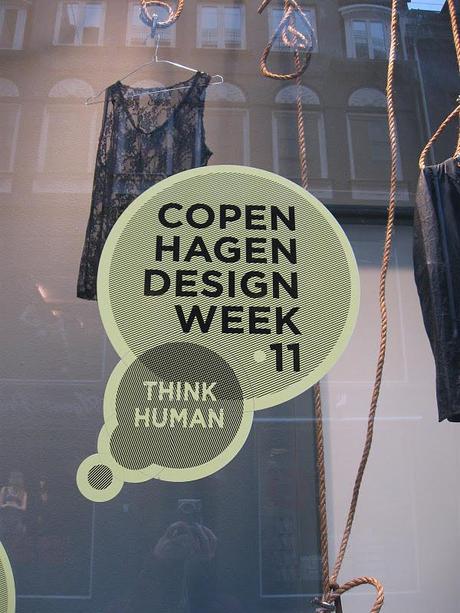 During my travels last month I spent 3 days in Copenhagen, we were extremely lucky to arrive to some good weather (what turned out to be a taste of the indian summer to come). I was instantly in awe with the place. The city itself breathes sophistication, both the urbane landscape and the people who populate it posses a certain savoir vivre; extraordinarily well dressed individuals drinking espressos or poised on basket adorned bicycles, it is hard not to admire their lifestyle.
We stayed in a hostel in the heart of Copenhagen close to the harbor and the streets lined with independent boutiques and Scandinavia's answer to the high street. Stores which populated the high street included; Samsoe & Samsoe , Mads Norgaard Copenhagen , Tiger of Sweden and Lala Berlin.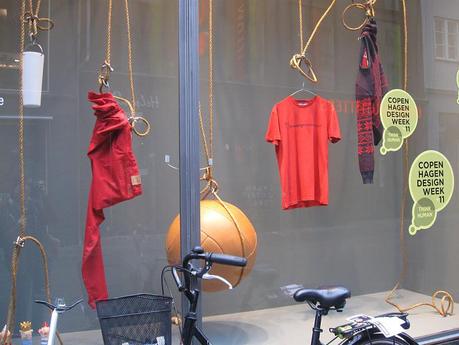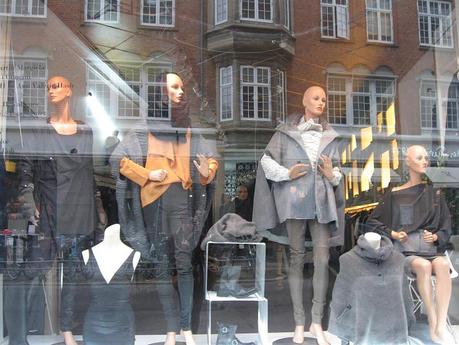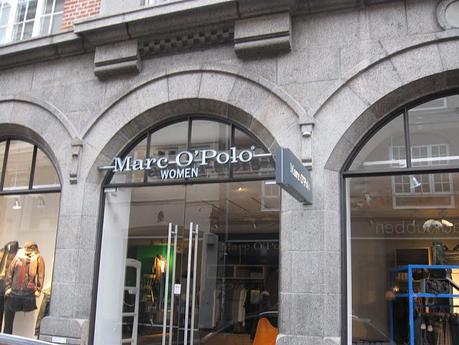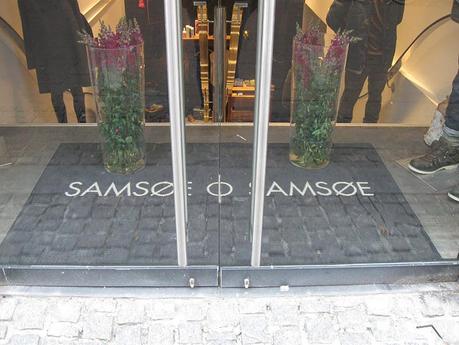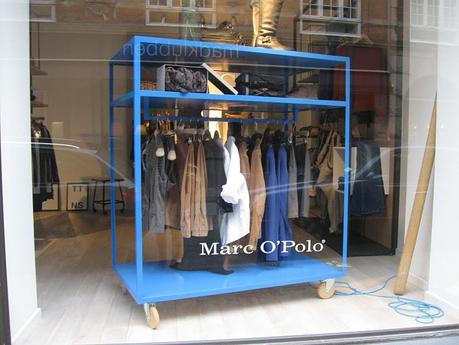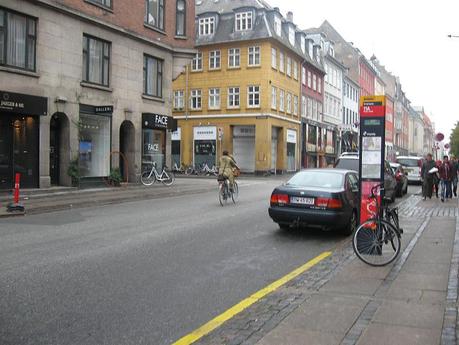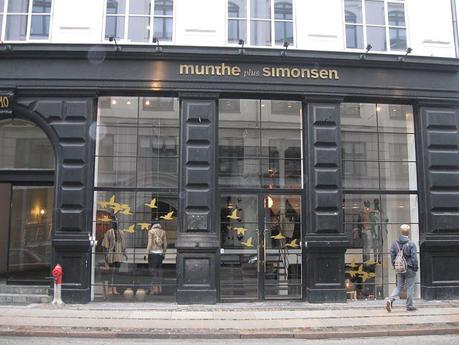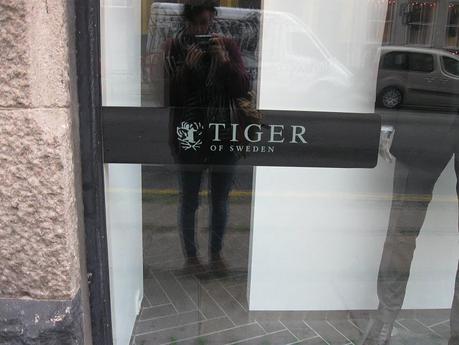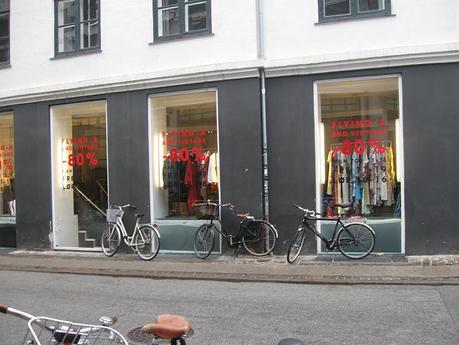 Our visit happened to fall over the weekend, it is probably good advice to visit most cities out of work hours in order to get a real of sense of the culture and Copenhagen is no different. The pace of life is very agreeable and you can spend your Saturday mornings grabbing coffee and paying a visit to the plethora of shops lining the main streets.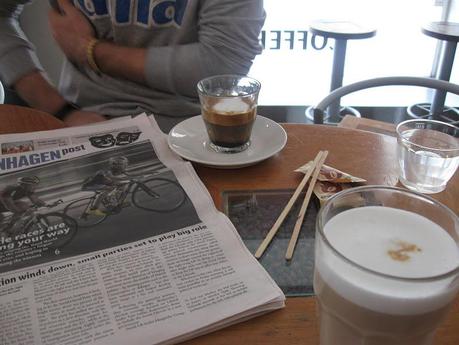 On Friday nights socialising and drinking usually takes place much later, with bars and clubs not really picking up pace until 1am and quite easily carrying on until 5 or 6 am. This is perhaps why going out for brunch at one of the cafe's is a popular past-time on a Saturday. Saturday evenings are usually much quieter and it is probably worth noting that the majority of shops are closed on a Sunday.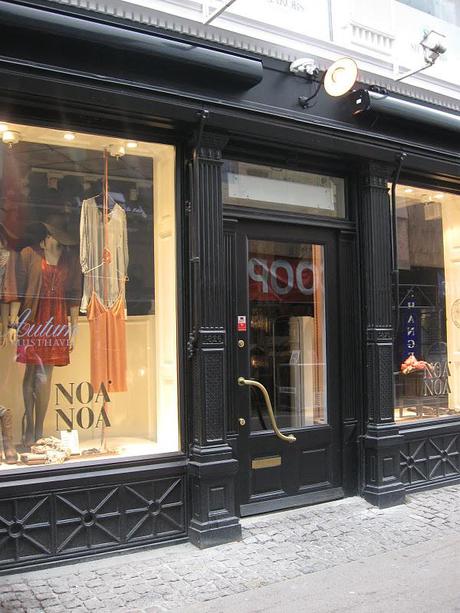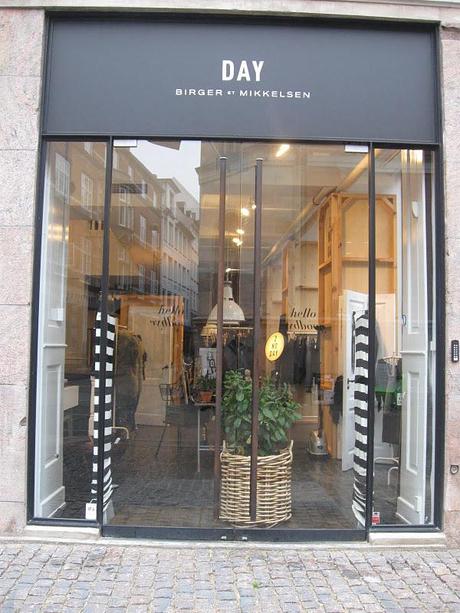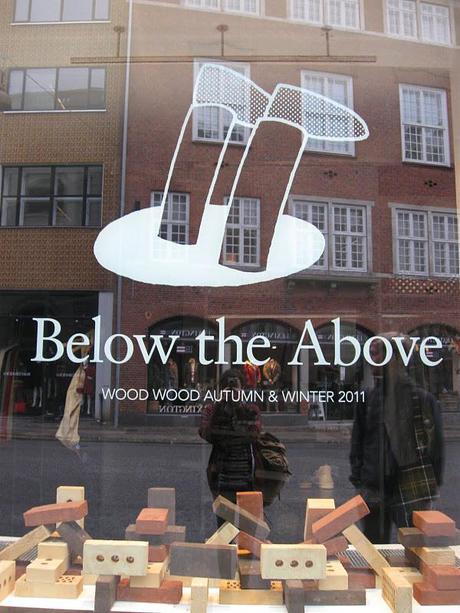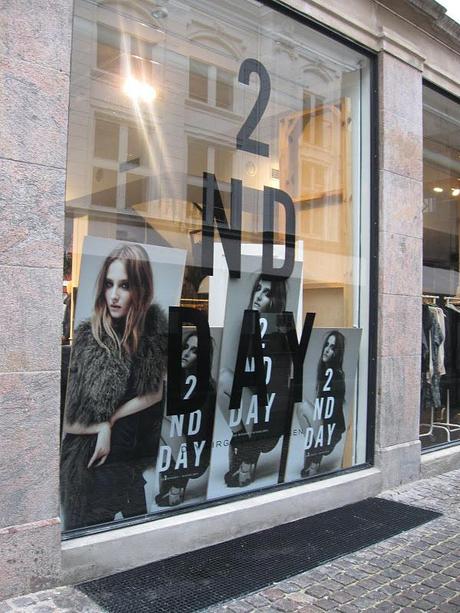 We spent our Friday evening enjoying the warm weather by the harbor where we ate danish herring three ways with dark bread whilst listening to the Jazz Festival, which took place on the cobbled square late into the evening. The atmosphere was relaxed and friendly with people of all ages gathering to slow dance to a Jazz rendition of Hey Jude and New York New York.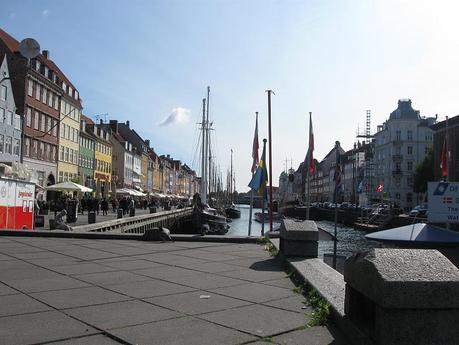 Unfortunately my own outfits are less inspiring as I was living out of a 35L Rucksack but I am swearing by H&M basics knitwear at the moment. This striped Jumper served me well.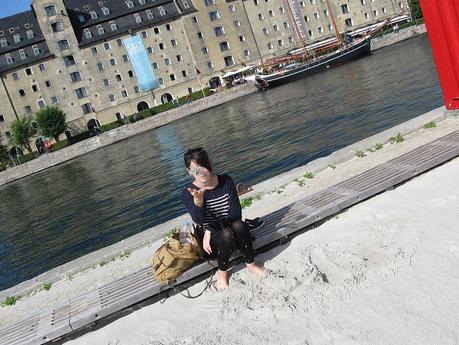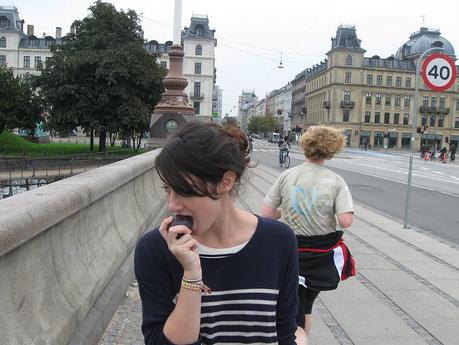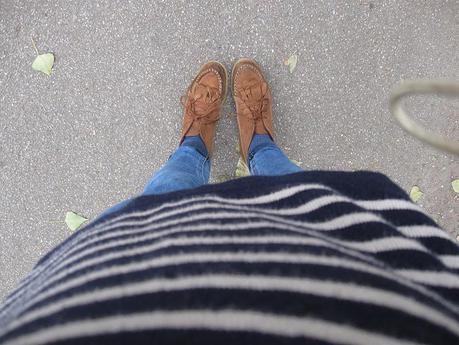 Copenhagen street style staples; Smart Tailoring, Colour matching, Royal blues, Suede or Leather shoes, Scarves, Cape and Parkas.
Visit The Locals for Copenhagen Street Style Inspiration.