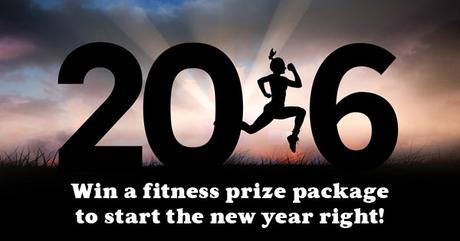 Did you (like us) overload on cookies this holiday season? Feeling a bit sluggish after marathoning the complete Star Wars saga last week? Are you entering the new year with resolutions to get active and undo some fruitcake damage?
We know the feeling, and we want to help you bring out your best. Before you drop hundreds of dollars on a gym membership you'll only use for the first half of January, consider our latest offer...
For our first giveaway in 2016, you can enter to win a FREE fitness package! One lucky winner will receive a bundled gift set to inspire some serious health.
Prizes include the following:
1 Mio Alpha Heart Rate Monitor
1 pair of Design-Your-Own RunAmocs from Soft Star Shoes
1 copy of Natural Born Heroes, by Christopher McDougall
1 copy of The Endurance Handbook, by Dr. Phil Maffetone
More about the gifts:
These gifts were hand-picked by our staff because they work so well together to encourage a natural fitness philosophy...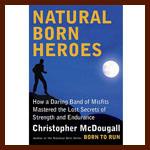 Natural Born Heroes is the latest book by author Christopher McDougall (of Born to Run fame). Retracing the steps of an unprecedented Allied mission from WWII, McDougall questions why some people turn into heroes while exploring how images of health and fitness have changed over the years. This captivating tale will challenge your idea of what it means to be "in shape" and motivate you to pursue a workout that is truly fun and effective. Hardcover Value: $26.95 USD.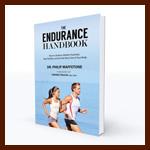 Acclaimed running guru Dr. Phil Maffetone has mentored countless athletes over the past four decades with his tried and tested Maffetone Method. This incredibly simple system uses heart rate training to maximize fat burning and endurance while keeping injuries at bay. In his recently released
 Endurance Handbook
, Maffetone sums up his findings and lays the groundwork to help you become the best YOU ever!
Paperback Value: $17.99 USD.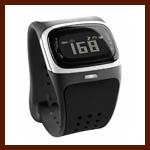 If these books inspire you like we think they will, then you'll definitely want a heart rate monitor to build a fat-burning aerobic base. The Mio Alpha is our pick for it's ease of use, rechargeable battery and snazzy style. Best of all, it's one of the few monitors on the market that accurately measure your active heart rate without a chest strap! This device can sync with most smartphones for additional fitness tracking features.
Value: $139.00 USD.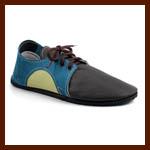 Of course, once you're ready to start moving you'll need the right shoes, and what could be better than a brand new pair of RunAmocs? Our Dash, Original and Moc3 RunAmoc designs are all lightweight, versatile and comfortable for a wide range of activities. The zero-drop sole and flexible design will help your feet move naturally (as Maffetone recommends) and you can even pick your own custom colors! 
Value: starts at $120.00 USD.
There you have it... everything you need to start the New Year on the right foot. Entering is super easy—just choose from any of the options below. Select multiple options to gain more entries and increase your chances of winning!
a Rafflecopter giveaway
Problems with the entry form? Click here.