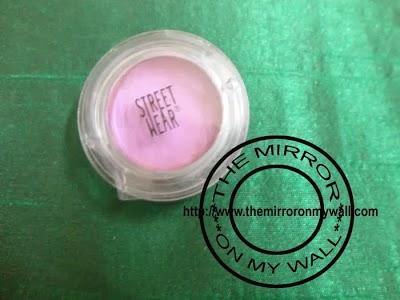 Hi Everyone,
Today I am going to review an eye shadow from Street Wear which is called Spice Girl. I had got this from Health and Glow in Bangalore and had read nice reviews of this brand. Street Wear is by Revlon is very popular cosmetic brand which targets towards youth and teenagers. Street Wear was launched in 2002 by Modi Revlon and has appeal which is young, vibrant and funky. It has whole range of make up products like, nail enamels, face makeup, eye makeup, lip makeup etc. Read on to know more about this eye shadow. 
What the Product claims:-
Silky smooth, blendable powder shadow with Street Wear's unique technology. It does not crease or smudge, and stays flawless and beautiful for up to 12 hours.
Ingredients:-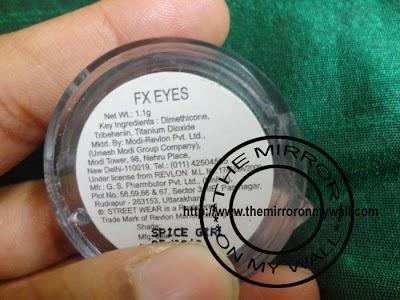 Price:-
INR(

)120 for 1.1 gm.
Shelf Life:-
36 months from the date of manufacturing.
My opinion on the product:-
I have been using this eye shadow for about a year now and really like how the color pops up over a black eye shadow base. The packaging is very unique and stylish which makes it easy to use and store. It is a little smudgy which makes it little difficult to work with any smudge free kajal. I use smudge free kajal as eyeliner and whenever I apply this over the eye shadow it make my kajal smudges.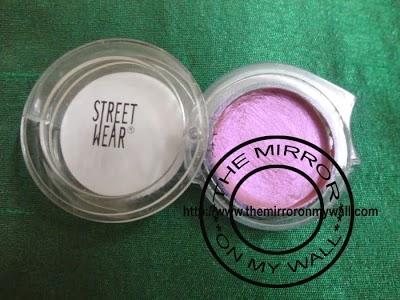 Packaging – Come in a transparent glass slim tub type packaging with slide open lid. The packaging is awesome and very convenient to store.
Shade – I have purchased Spice girl which is funky purple in color. It has pearl finish which looks very nice on every skin tone.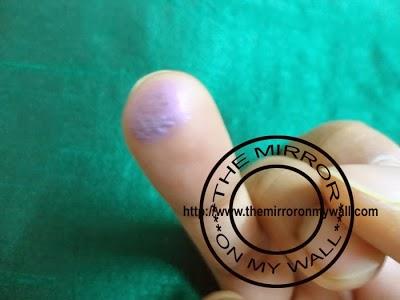 Texture – It is a cream based eye shadow which is easy to spread and blend.
Staying Power – Really a miss considering its staying power cause I have oily eyelids and this vanishes within 1 hour or so when applied without any base.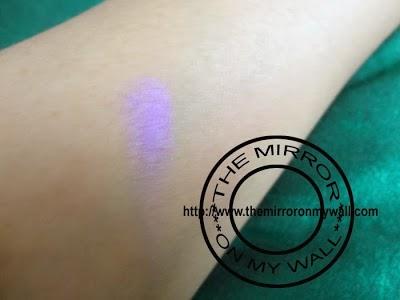 This was my first cream eye shadow with Groovy baby from the same brand and was impressed by its color and texture. I tried applying it alone on my eye lids without any base it vanished after 1-2 hour. Next I tried applying it with a black eye shadow base the color came out very vibrant and its staying power also increased.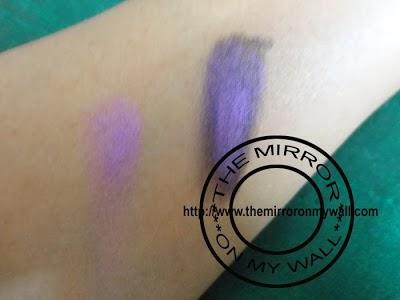 With a dark mineral powder base it stayed 5-6 hours on my eyelids. Don't expect too much from this eye shadow but it is good for beginners. If you love the color then you can make it work with a good eye shadow base.
What I liked:-
Unique Packaging
Gorgeous color
Smooth texture
Easy to apply and store
The color look vibrant on a black eye shadow base
What I didn't liked:-
Staying power is not very impressive. I guess the cream eye shadows doesn't work for people having oily eyelids like me.
Will I repurchase and recommend:-
May be, I love the shade and with the right eye shadow base it stayed 5-6 hours.
Rating:-
3/5