I read that a good Dumaguete breakfast would include a budbud in one of the city's painitans (morning eateries). I asked the hotel receptionist where I could buy budbud, and he gave me directions to the city market and even gave me a piece of paper that says "budbud kabog."
I immediately walked to one of the many painitans in Dumaguete City Public Market and said in my broken Cebuano, "Naa'y budbud kabog, 'nong? (Do you have budbud kabog, sir?)" He said they were selling at 10php apiece. I bought some, and as much as I want to consume it right then and there to eat with the locals, I had to bring it with me as I was running late for a flight to Cebu. Read more...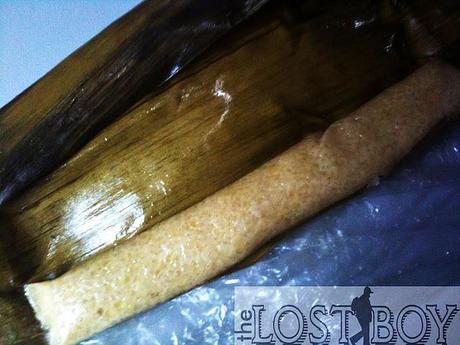 As I sat down on my seat of an ATR turboprop, I opened one of the quite aromatic budbud kabog. If you are familiar, you would be reminded of suman, a glutinous rice roll simmered in coconut milk and sugar then wrapped in coconut or banana leaves. However, I noticed that it had "particles" that were clearly not rice. A quick Google would say that it's actually made of millet or kabog in Cebuano, hence the name. I found its taste similar to suman, only that it accentuated the flavor of the coconut milk better. What I liked about it was its blunt sweetness that still required no extra sugar unlike some suman back home.
Be sure to get Dumaguete's pride and specialty in the morning with a cup of tablea or cocoa in one of the painitans of Dumagete City Public Market. Here it is on Google Maps.
Meanwhile, the previous afternoon, I walked along Dumaguete's famous Rizal Boulevard to breathe some fresh but humid air. I noticed tables set up, complete with chairs and bottles of sauce and vinegar. Vendors in orange shirts were gesturing me to their stalls. I got curious as to what the people were eating, so I obliged.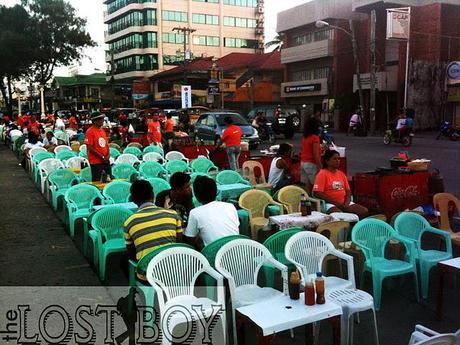 Locally, these long brown sticks are called tempura. It reminded me of what we call kikiam back in Manila, which is similarly shaped only thicker and shorter. Kikiam is flavored with pork and vegetables, while I found out by asking the vendor that tempura is flavored with fish and shrimp, thus the name. He says the tempura are shipped over to Dumaguete from Cebu. Given that I'm a lover of street food, I found them actually tasty.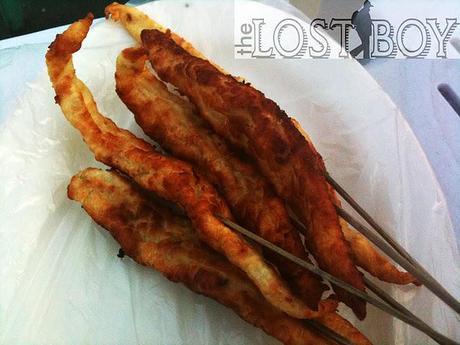 Enjoy your hot tempura with vinegar and sweet or hot sauce along Rizal Boulevard in Dumaguete City. Here is Rizal Boulevard on Google Maps.