Fall has happened on the runways of New York Fashion Week, with street chic fashion actually in full force whether inside the Lincoln Center or outside the street as well. It was amazing how thousands of women went to see this premier fashion week of the country looking every bit stylish, fashionable, and street smart. Indeed, everyone looked their best parading their street market and chic look just to be part of the NY Fashion Week.
Here are a few street chic fashion bits and pieces that were featured at the famed fashion week this fall: 
Leather Jackets
NY Fashion Week spawned the emergence of leather jackets as a street chic fashion piece. Easily, it gained the attention and approval of women. You must go for the futuristic-inspired black jacket that obviously comes from the "Terminator" movies. This is a perfect match to a black pair of denim mini shorts.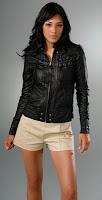 Shirt Dress
Another popular street style dress trend that became a product of NY's fashion week is the silk shirt dress. It's definitely chic and stylish, yet easy to wear and carry while on the streets. The best color to choose for this type of outfit is white or powder blue.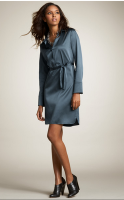 Polka Dot Shirt
A veritable hit at the streets around Lincoln center during the fashion – the polka dot shirt is sure to be a winner among women who want street chic dresses to wear this fall of 2012. This looker of a shirt is best matched with a dark, silk blouse.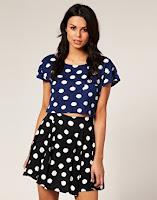 NY Fashion Week showed the way to women who want to look their best when it comes to street chic fashion; from the refined to tough-textured, solid to sheer, simple and convenient to embellished – everything street chic that was presented at the event (and around it) was simply amazing and fashion-forward. 
Even accessories that were used at the fashion week were all street chic and smart, from the hats down to the high heels. NY City fashion week designers were wise enough to make them work according to what their main purpose is, as accessories. Still, many pieces were standout to grab much of the attention from the dresses themselves. Overall, New York Fashion week has once again proven to be a great venue for all types of women's clothing styles, including street chic fashion.Image Source: Google Images