Three seal pups found stranded on the Isle of Man have been carefully nursed back to health by the MSPCA authorities. They are now ready to be released back to the wild.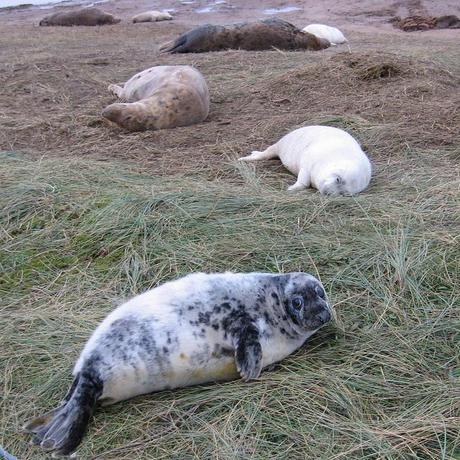 Image courtesy of tpholland

The three gray seal pups named after X-factor judges were found stranded on the island severely underweight, especially for their very young age of approximately four weeks. The pups have now gained sufficient weight to be released in the wild and are considered fit enough to feed on their own. The Manx Society for the Prevention of Cruelty to Animals has saved around 100 seal pups since 2001.
According to Jenny Corran, who took care of the pups at the centre, the main cause for young seals to die of starvation is the weather. When the pups are born they weigh around 12 kilograms. Healthy seal pups drink their mother's milk and will gain as much as 60 kilograms in three weeks. After this period the mother will depart and the young will have learned how to fish on their own. As Ms. Corran mentioned 'if it is bad weather, they won't fish. So they can actually go back to birth weight and that is when we come in'.
The seals were given large quantities of food following a diet which consisted of fish soup, vitamins and herring. Authorities believe that after their release the pups have a very high chance of surviving in the wild, also fueled by their will to fight like they have shown to do in the rehabilitation center.
Grey seals are quite a common sight around the Isle of Man however they are amongst one of the rarest seal species in the world.
By Eleonora Arcese