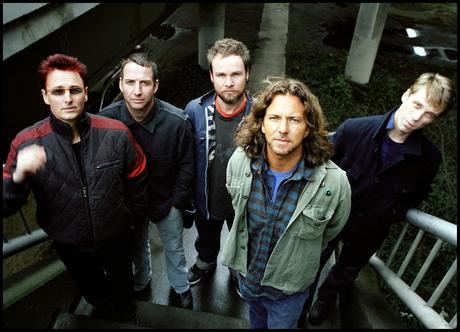 It's been awhile since we've done a Story-Inspired Experience post, which are both my favorites and Justine's favorites to write.  There hasn't been any real reason to this other than that there hasn't been anything super inspiring.  That sounds super dismal but it doesn't mean at all that the books we've been reading haven't been good.  It simply means that there wasn't a real, tangible, thing or idea that we could easily create into a post for the site.  Do we wish we could make a story-inspired experience out of Just One Day and travel Europe for a summer?  Of course!  Unfortunately that's not an option.
Today's Story-Inspired Experience is brought to you by Time Between Us by Tamara Ireland Stone, you can read my review here.  The book takes place mostly in the 90s, which happens to be my favorite decade for music.  Judge us all you want, but on any given road trip my husband and I belt out Third Eye Blind, Goo Goo Dolls, Pearl Jam, and Foo Fighters the whole way there and back (only taking small breaks for Disney music for the kids;)).  In Time Between Us music defines and shapes many of the characters.  One of them, Justin, works in a record store (remember those?!) and is always finding cool underground music for our main female character, Anna.  The main male character, Bennett, who can time travel, comes back to the 90s from 2012 to hear his favorite bands back when their albums were first being released.
Now, I graduated in the mid 2000s so I can't pretend that I was discovering a little underground band called The Foo Fighters while driving around when I first got my license, but I still stake a claim on loving alternative music since I was a kid because my dad always played it.  He's seen Pearl Jam several times in concert!  I loved the music and bands she chose and thought it would be fun to showcase it here in this Spotify playlist I made:
**Warning: Light Spoilers**
1. "Walk on the Ocean" by Toad the Wet Sprocket
This is one of the songs that Bennett and Anna first bond over when they start talking about music.  This is also when she finds out is affinity for traveling in time to attend concerts for bands popular in the 90s, even though he lives in 2012.
2. "Corduroy" by Pearl Jam
This is a song that Anna jams out to in the car with her friend Emma.  It's a great Pearl Jam song and is perfect for driving with the windows down.
3. "Walking After You" by Foo Fighters
This song is never specifically mentioned but Justin begins to tell Anna about how the drummer for Nirvana has this new band but she cuts him off… and we now know he was talking about Foo Fighters.  This is a song I chose because I thought it fits the book well.
4. "Polly" by Nirvana
Nirvana is mentioned multiple times, and how could she not?  They are credited with bringing alternative music to the mainstream, a feat that sounds pretty counterintuitive.
5. "If I Could" by Phish
These lyrics are so fitting to Anna's situation towards the end of the book that she almost faints.  It's a powerful part of the book so I had to include this song.
6. "Elderly Woman Behind the Counter in a Small Town" by Pearl Jam
This is one of my favorite Pearl Jam songs and I'd like to think that Anna would've loved it too!
7. "Losing a Whole Year" by Third Eye Blind
Okay, so I'm cheating with this one because it wasn't released until 1997 and the book takes place in '95 but the title and lyrics of the song are SO fitting, especially once you know Bennett's story.
So that's what I've got!  Has a book ever referenced music or reminded you of songs you have on your playlist at home?
Tweet