Yesterday just happened to be National Running Day. This event serves as a perfect reminder of the universal power of the sport. Running represents an activity that is universal across countries, oceans, cultures, and years. The organizers of this even describe National Running Day as follows:
"National Running Day, held annually on the first Wednesday in June, is a day when runners everywhere declare their passion for running. Wherever we are and whomever we're with, we run—fast or slow, alone or with others, all over town or just around the block. It is a coast-to-coast celebration of a sport and activity that's simple, inexpensive, and fun. It's the perfect way for longtime runners to reaffirm their love of running and for beginners to kick off a lifetime and life-changing commitment."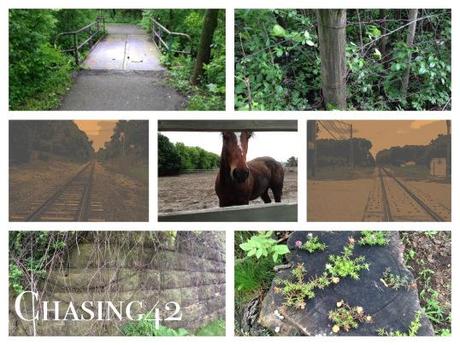 Reasons to love running

I decided that I would head out on a short run, but would take the time not to concern myself with pace, distance, or route. Rather, I set out from home and explored the beauty of nature around me. It has been an incredibly wet couple of weeks, and that has meant every corner of the landscape is bursting at the seams with beautiful colors and dramatic foliage. Although Iowa is without question ruled by farmland, I feel incredibly lucky to live in a community that strikes a wonderful balance between development and natural space.

5 minutes from my house!
There are countless parks, green spaces, and other natural areas within running distance from my front door, and I don't always take the time to stop and really absorb that beauty. I'm getting ready to embark on a pretty rigorous training schedule for the remainder of the year, so this seemed like a perfect opportunity to really stop and smell…everything.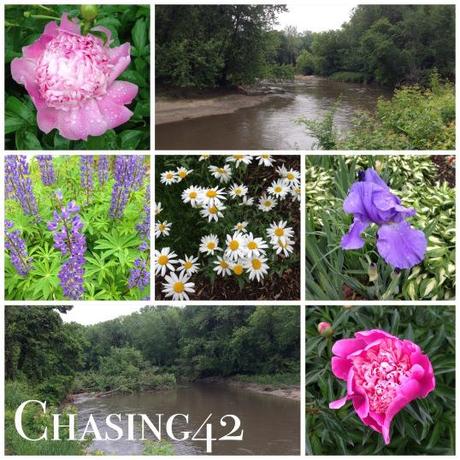 At the end of the day, running truly is about connecting for me. It has opened up doors for me and allowed me to connect with other runners, as well as the community I live in, and a community that stretches around the world. However, running has also allowed me to connect with my environment in a way I never had before. I truly believe that there is no better way to appreciate the natural beauty of an area than to run in, out, and around it.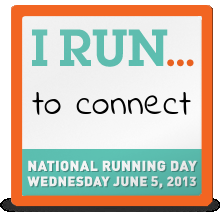 Doors will continue to open for me as I log more miles, explore more areas, and run more races. The prospect of those new connections keeps me excited and motivated to keep running, and for that, I am thankful.