Just a quick update on the Gold Miner's ETF GDX. We are nearing a point now where I am looking at a tradable bottom being established. Here is the analysis and the levels I will be watching: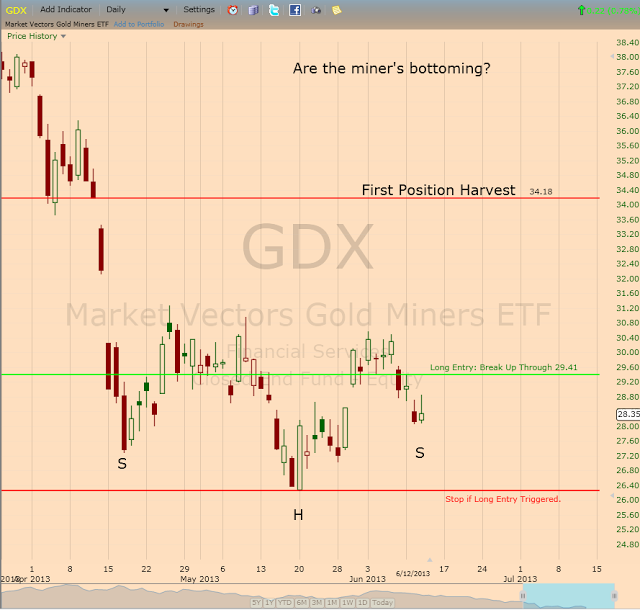 Now, if you scroll out to the weekly chart, there is larger H&S pattern the lower target for which we have not hit. But, here we do have a nice tradable congestion zone. If we break out to the upside here that would put almost two months supply under our feet and give some protection.
Only the sands of time know, but I like the way this chart is looking here if we get the breakout. A rally in the Gold MIner's would be consistent with the 
Possible Bullish Reversal on NZDUSD
that I am watching right now for a signal that it will be the next currency trade I follow.
Peace, Om,
SoulJester