A quick end of week market update, outlook and forecast for end of week. With the exception of EURUSD, the setups are all going the correct way per the prior setup forecasts. rIToday is basically a chart dump. Here goes. 
AUDUSD
After stopping out earlier in the week, AUDUSD is now finally breaking up off that bottoming formation. Here is the chart: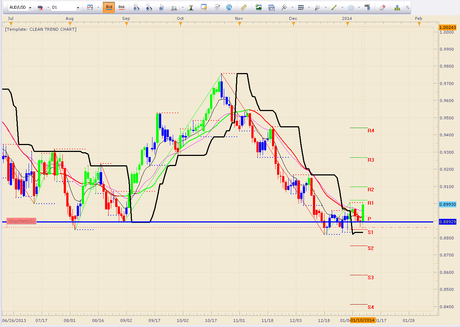 NZDJPY
NZDJPY continues to look bearish off that long daily doji: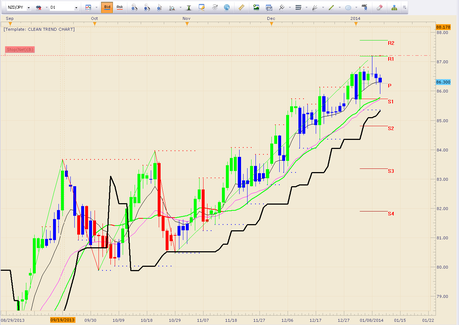 USDJPY
USDJPY is now breaking down in line with risk off: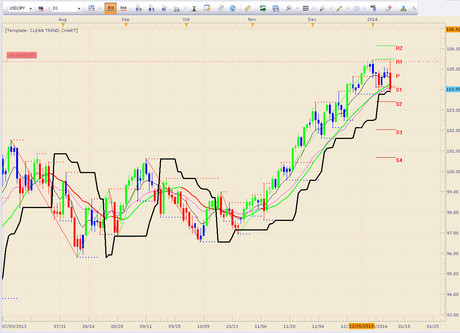 AUDCAD
AUDCAD cointinues to deliver up to is third weekly resistance level today.  I am out of the trade given the extenstion, but as tweeted earlier this week will continue to look to buy the dip: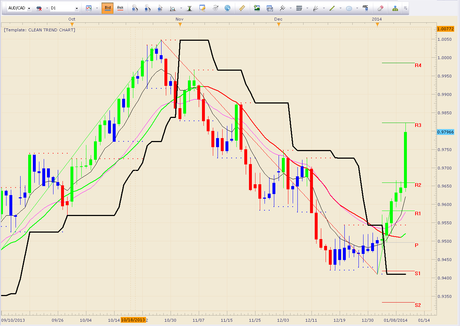 CADJPY
CADJPY which was used as the initial risk off signal has been absolutely pummeled: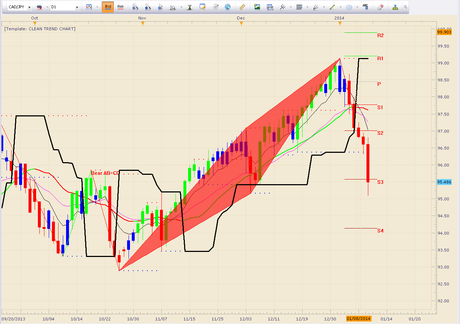 EURUSD
EURUSD rallied over night and stopped me out. It is still a declining trend, but I am not in a hurry to reenter this from the short side: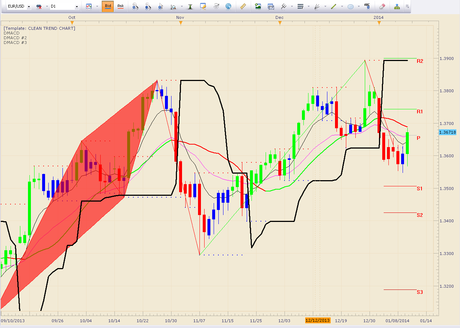 EURUSD
As with EURUSD bounce overnight, USDCHF declined into today. I intend to reenter on a break of the daily pivot resistance (essentialy a 2 bar high) or if a entry emerges next week that has a level to push off and use as a stop: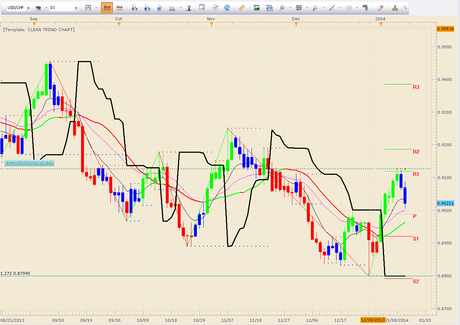 S&P 500
Equities continue to sit in a muddled mess having gone no where the past week: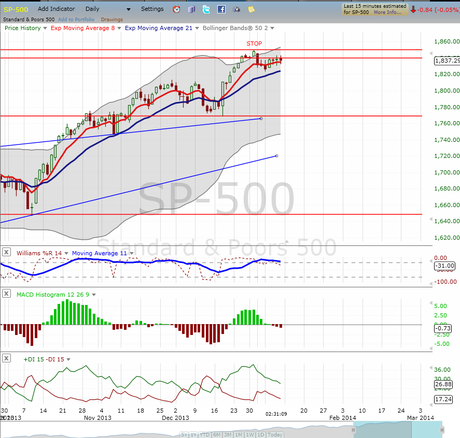 GOLD
Gold continues to hold that big support and we now are nearing a DMI buy signal on the daly chart: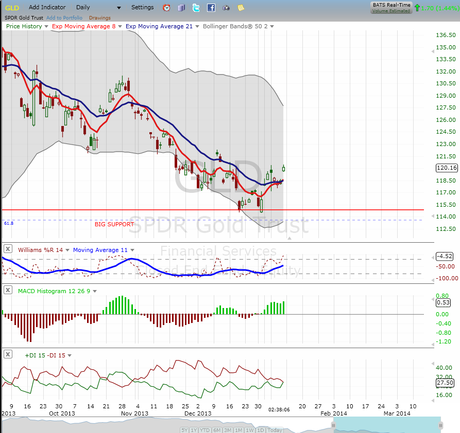 GO HAWKS!
There is always a bull path and a bear path. We cannot know with certainity which path our future will choose to take. As always, do your own due diligence, read the disclaimer, and make your own investment decisions.
Have a great weekend and go Hawks!
Peace, Om,
SoulJester