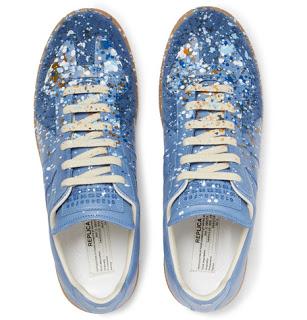 Maison Martin Margiela Replica Paint-Splattered Suede and Leather Sneakers
Summer is practically here so what better time to update a classic with some fresh seasonal color, or colors. Maison Martin Margiela's Replica Paint-Splattered Suede and Leather Sneaker gets a spring verve of fresh blue sky color with this latest update. In classic avant garde Margiela fashion, the multicolor paint splatters still remain in full random glory covering the suede toe-box and a lighter blue leather completes the vamp. Still in tow is the cushy gum sole which dons some of the splatters rounding this shoe out to be another modern classic winner from the camp at Margiela. Available now at Mr. Porter.com.
Category: Low-Tops, Maison Martin Margiela, Martin Margiela, Men's Shoes, Men's Sneakers, Mens, Mens Footwear, Mens Spring/Summer 2017, Mens Style, Mr. Porter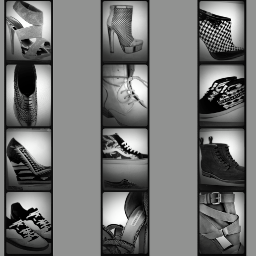 About SHOEOGRAPHY.COM:
Shoeography.com is a daily footwear blog highlighting what's new and what's hot in mens shoes, and women's fashion shoes!