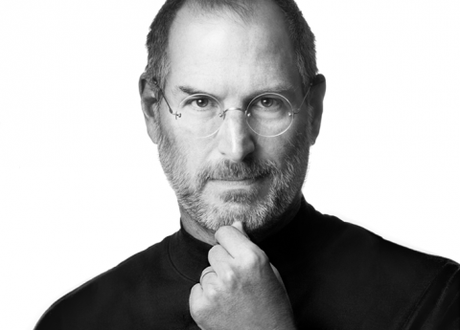 As the frenzied media reaction to the death of Steve Jobs continues, it has emerged that Sony Pictures is in the process of acquiring the film rights to Steve Jobs, the upcoming biography of the technology visionary, reported leading film industry blog Deadline.
As we reported last week, the biography, written by former managing editor of Time, Walter Isaacson, and set for release on 24th October, is the only authorised account of Jobs' life, and provides a "candid" view into the mind of the co-founder of Apple.
Sony has as yet refused to comment on the project, but after the biography's pre-sales "increased by 42,000 percent" following Jobs' death, it looks like the film studio is aiming to make the most of the adoring attention the tech titan is receiving.
Jobs' Hollywood jobs.  Steve Jobs has had a powerful impact on the film industry, through his involvement with animation innovators Pixar and by using iTunes to fundamentally change the way movies are distributed and seen, and now he looks set to appear in a film of his own. Sony Pictures has experience with this sort of project, "having boiled business books into compelling dramas with both the Oscar-nominated The Social Network and Moneyball." The only previous film dealing with Steve Jobs' life was Pirates of Silicon Valley, a documentary drama centred of the rise of Steve Jobs and Bill Gates, in which Noah Wyle, of ER fame, played the Apple man.
Fast-tracked to the big screen? The film will be produced by Mark Gordon through MG360, the partnership between Management 360 and Gordon, reported leading trade paper Variety. Both Gordon and writer Isaacson are represented by ICN. Movies typically take years to get to the big screen, but the Economic Times has speculated that the movie may be fast-tracked to "keep pace with the increasing pace of the media world", as the Michael Jackson film This Is It was following his death.
Who'll play Jobs? The news has barely broken, and Sony have yet to even confirm the acquisition of the rights, but speculation over who might play Jobs is already hotting up. Jobs was reportedly pleased with Wyle's portrayal of him. In an interview, Wyle told Fortune that Jobs called him to say, "I thought you did a good job. I hated the movie, I hated the script … But you were good." As such, some say Wyle is up for the role, while big names from Christian Bale to Leonardo DiCaprio and even Samuel L Jackson are being enthusiastically hurled around the internet. Similarly, guesses at the name of the film are apearing, from "An Apple Story" to "iSteve" (the original title of Isaacson's book) or "Think Different", according to the International Business Times.