If you are looking for a quick weekend getaway from Bangalore that encompasses a multitude of experiences, a break at the beautiful Sterling Wayanad could well be your answer.  Read on to find out why.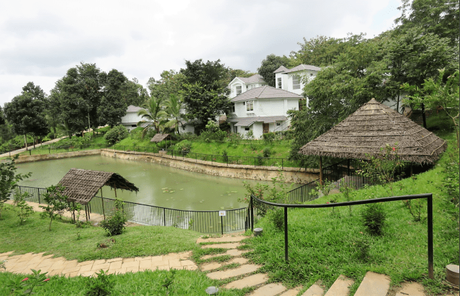 Overview of Sterling Wayanad
Ideal Location
Situated just about 270 km from Bangalore and easily accessible by a scenic drive, Sterling Wayanad is located about 15 km from Muthanga Forest reserve.  A hill station located at about 1000 meters above sea level, Wayanad is nestled among the Western Ghats and bestowed with verdant greenery in the form of plantations, paddy fields and lush forests that is home to a plethora of wildlife.  Apart from Bangalore,  Sterling Wayanad is optimally located from other major cities like Mysore – 166 km, Calicut – 122 km and Coimbatore – 122 km.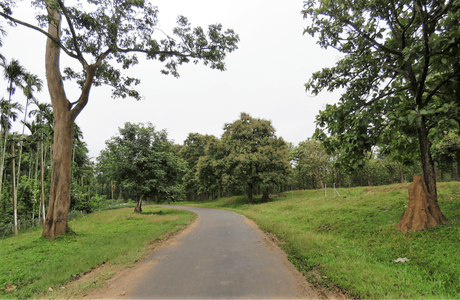 Enroute Sterling Wayanad
The pleasantness in the air and refreshing vibes are unmissable as you hit Gundlupet after passing through Nanjangud and Begur after Mysore.  Clear skies, sparse traffic, marigold flower beds and houses with little gardens make for a perfect setting.  As you enter the Muthanga Wildlife Sanctuary, the green cover is thicker and delightfully dense. The thrill of spotting deer and other wild animals enroute just adds to the magic!
Inspite of doing it several times, the excitement of driving through a national park is something I always look forward to, for there are few other experiences I enjoy as much as this one.
Rooms with a view
The first thing I noticed as I entered the resort was its beautiful landscaping and aesthetic design.  An open verandah somewhat like a courtyard  replete with wooden pillars and seating leads to the tastefully done up reception.  A warm traditional welcome accorded to each of the guests is the icing on the cake.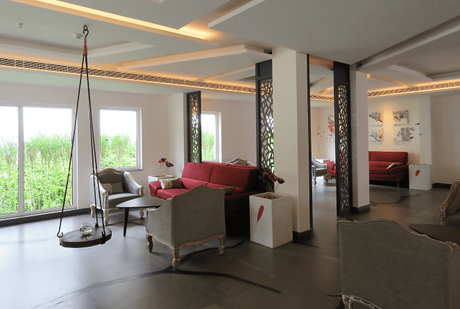 Reception area: Sterling Wayanad
With about 61 rooms divided into categories (Classic Room, Premiere Room, Premiere Room With Balcony and the Privilege Suite), guests have plenty to choose from depending on the number of people in the group.  All rooms are not only a picture of elegance and class but also rank high on the comfort and functionality aspect.  Well appointed and suited for solo travellers, business guests, families and couples alike, all rooms are equipped with modern amenities like flat-screen TV with satellite channels, a minibar, tea-coffee making station etc.  The rooms also includes a sitting area.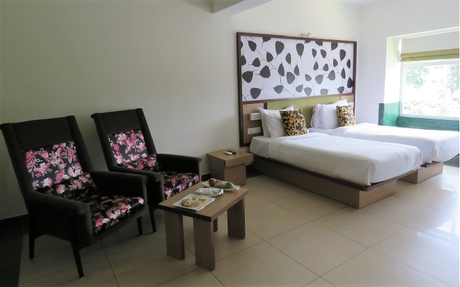 A view of the room: Sterling Wayanad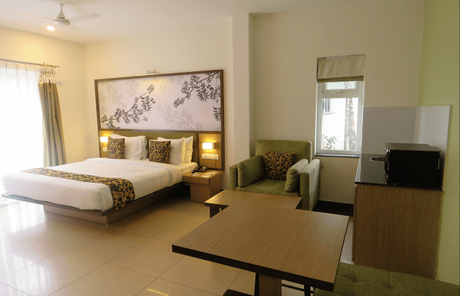 A view of another room: Sterling Wayanad
The best part for me was the wonderful view of the mist clad mountains and carpets of greenery from the room.  It was truly a treat for the sore eyes, so used to viewing the concrete jungles of the city!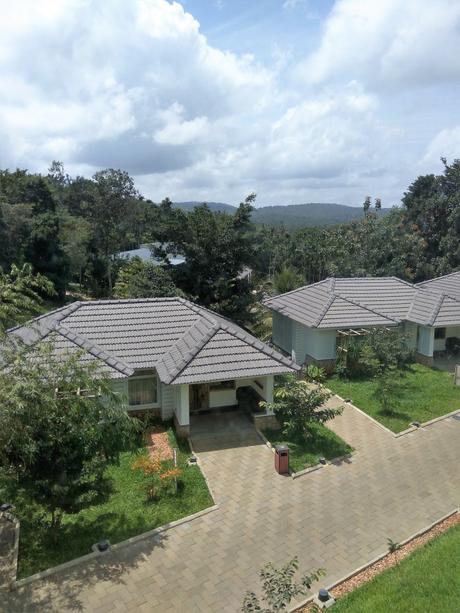 View from the room: Sterling Wayanad
Facilities
Given that Sterling Wayanad is suitable for every kind of traveller, the resort boasts of superior facilities including a swimming pool, activity centre, children's play area, spa, gym and spaces suited for conferences and meetings.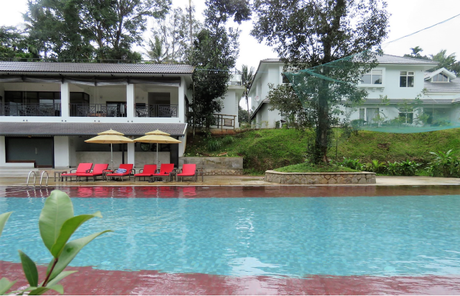 A view of the swimming pool: Sterling Wayanad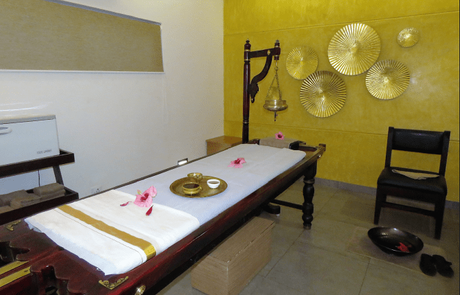 A view of the Spa: Sterling Wayanad
Apart from the mulit cuisine restaurant, the resort is also equipped with a coffee lounge. So, whether you want to relax, rejuvenate or are just looking for some recreation and fun, there is a space for everything and everybody!
Food
With a multicuisine restaurant, that serves some absolutely delectable food, meal times are a total treat in Sterling Wayanad.  The buffet breakfast and lunch has a variety of flavourful delicacies spanning cuisines from all over.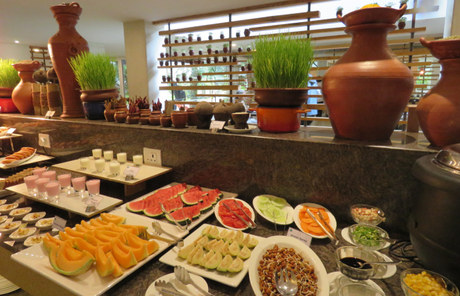 Breakfast buffet at Sterling Wayanad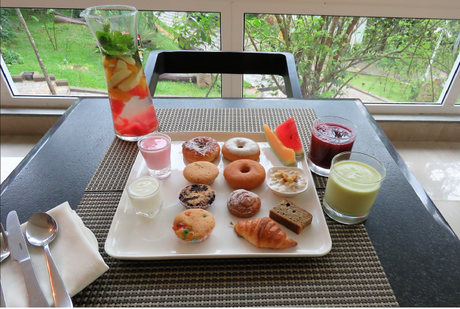 The Indian fare includes local Wayanad specialities and traditional Kerala delicacies that gives guests a great chance to explore the local cuisine, ethos and culture of the place.  Apart from this, the guests have a whole lot to choose from whether it is barbeque themed dinners or the all time favorite North Indian and South Indian varieties.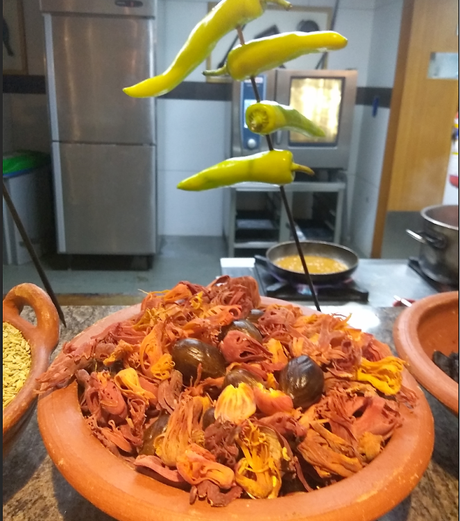 Kudos to the incredibly talented team of Sathish Rajasekaran, Executive Chef at Sterling Wayanad.  Their passion for the craft and attention to detail makes all the difference and dining a truly memorable experience!
Activities
Even if you are not the 'sightseeing' sort and would want to spend time inhouse, there is plenty to do at Sterling Wayanad.  There is a special focus on indoor and outdoor activities including activities for both adults and children alike.  Indulge in a session of pot making on the traditional potters' wheel if you are the artistic kind else get an adrenaline rush with the zipline if you are the adventurous type.  The latter, I must say is a fascinating experience!  Archery, electronic and board games keep you good company too.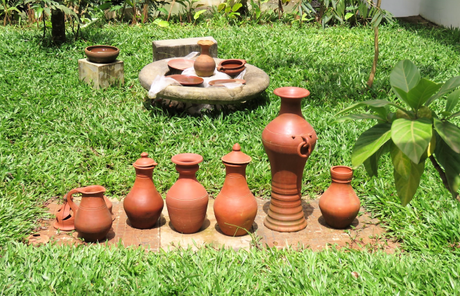 Pot making at Sterling Wayanad
Children have a dedicated play area and have a host of games like ludo, carrom, snakes and ladders in addition to tattoo, art and craft activities.  Save the sparrow is a special initiative by the resort that teaches kids a lesson or two about nature and conservation.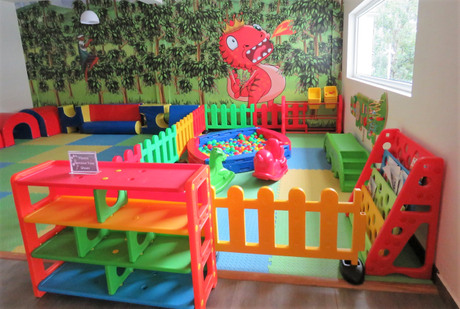 Children play area at Sterling Wayanad
What I loved about Sterling Wayanad
There are a few things I personally loved and would recommend about the resort.
There is a buggy ride available for traveling within the resort making it friendly for senior citizens, young children and even the challenged.
Right from the location to the food to the activities and facilities available, it is an ideal destination for a family holiday. When you are holidaying with family which includes people from all age groups, it is imperative that everyone is comfortable, enjoy and have a nice time. There are even two pairs of interconnected rooms for larger groups/families. 
There is ample greenery all around the property and there is a special focus on being not only environmentally friendly but also supportive to the local communities which is so important in today's times. I was floored with the variety of flora in the premises.
Last but not the least, the special experiences curated by Sterling make it a perfect place to #holiday differently. Stay tuned for my next post on these experiences.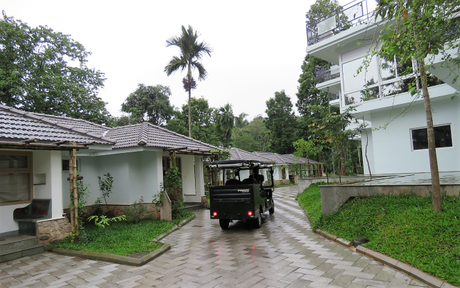 Buggy at your service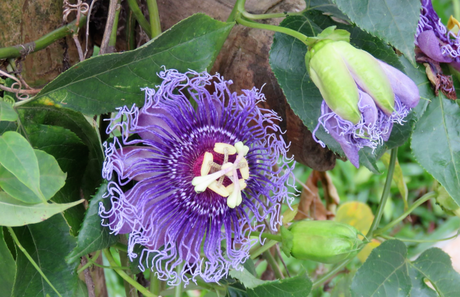 Flora at Sterling Wayanad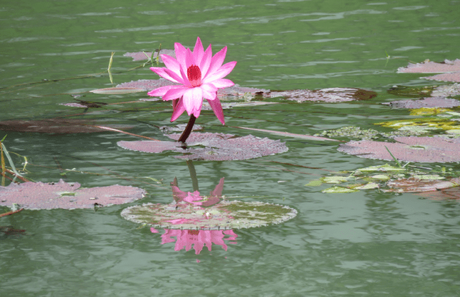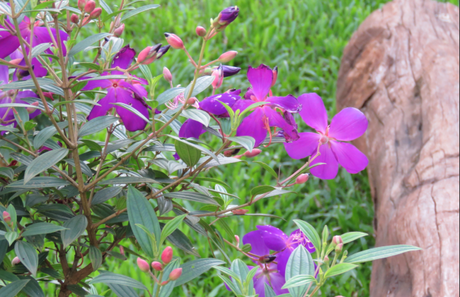 Disclaimer: This post was made possible by Sterling Holidays and Torque Communications.  All opinions, as always, are my own.