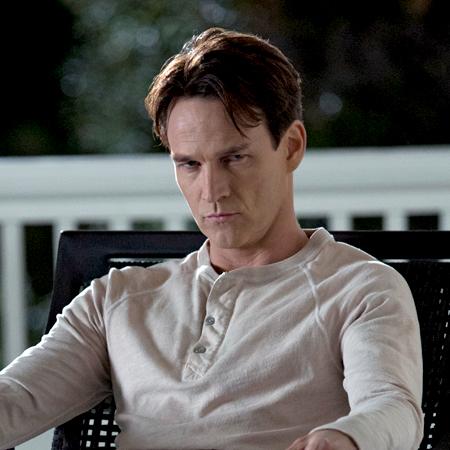 As part of his interview with TV Line and founder Michael Ausiello, Stephen Moyer (Bill Compton) opened up about the end of True Blood and the decision to do so. Though many of the cast members have been asked about the end of the show, Moyer gave a very candid answer about choosing to end the series after the upcoming season. Plus he tells us how he feels about Bill as a character, whether Bill and Sookie (Anna Paquin) will end up together at the end and how he feels about the end of the series.
Stephen says it was the right choice to end the series now given how difficult it is to keep finding some sort of enemy to fight every season.
"I think they made the right call to say, 'Let's finish it on a massive run of 10 episodes,'" he tells TVLine, adding that the cabler considered extending the series through an eighth season. "It was either going to be one season or two seasons… and I would've definitely [stayed] on. But it's very difficult with a show like ours to keep finding a Big Bad and creating all the drama around it."
As for Bill Compton, series showrunner Brian Buckner had said the next season would serve as a reset for Bill because he was tired of him being an asshole. Moyer took a different tact and explained that a character can't always be who the audience or the actor wants them to be. The same goes for couples. A lot of people love Bill and Sookie together, but many people don't. Hoyt (Jim Parrack) and Jessica (Deborah Ann Woll) were also loved as a couple and fans were devastated when they separated. But he maintains that series creator Alan Ball didn't want the characters to be happy all the time because happiness does not make for a good show.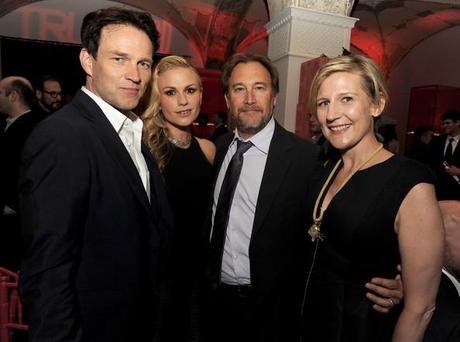 Ausiello tried to get season 7 specifics out of Stephen but the actor would only say that he goes into prep for the season 7 premiere he's directing on December 9th, just 4 days after shooting the Sound of Music Live Special on NBC. Other than that, he knows nothing. But he did respond to his personal opinion on whether Bill and Sookie should end up together:
"I don't know whether they can be, given everything that's happened between them. What Bill did was open up something inside her that she had never had before. He was the key to a new world for her. And maybe that's all he was supposed to be — a window into that world. I don't think that there is a right or wrong answer. I think a bunch of people would be happy if that was the story and a bunch of people would be pissed off if that was the story. I don't read that s–t, so I don't care, ultimately. All I want to do is do the show and have fun doing it."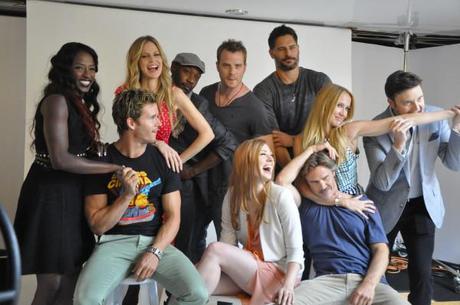 Stephen also admitted that he will be sad when True Blood ends because the cast has become a family and saying goodbye to this experience they've shared won't be easy:
"Sad… You know what a crazy group of people it is. Around Episode 4 or 5 [of every season] we always start getting panicked about that season ending, because it's a f—ing family. That word is bandied about a little bit too much, but it really does feel like [a family]. I'm going to be very excited about what's to come [career-wise], but slightly bereft that it's all going to be done."
How do you feel about the end of the series? Sound off below!
Source: TV Line.com- "Stephen Moyer on True Blood's 'Sad' Series Finale, Possible Happy Ending for Bill and Sookie"
Image Credits: TV Line, HBO, Inc, Kevin Winter, Getty Images, and TV Guide