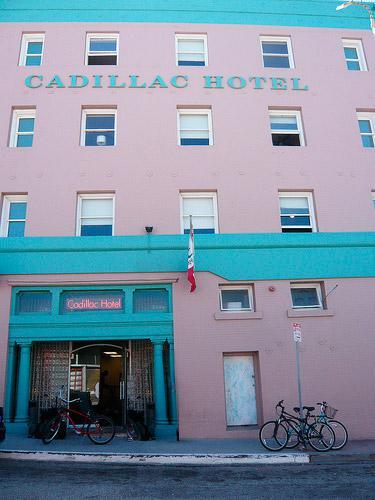 Forbookssake.net reports that the production company of Stephen Moyer and Anna Paquin has taken on a new project: The Pink Hotel.
According to the website the name of the production company is CASM Films, earlier reports named the company as SCAMP. A couple of weeks ago we heard from the assistant of the True Blood couple that the name SCAMP was not written in stone, so apparently they changed the name.
'The Pink House' is a book by Anna Stothard and tells the story of a seventeen-year old London girl who flies to Los Angeles for the funeral of Lilly, a mother she'd barely known. Whilst there, she uncovers a suitcase full of photographs, letters and clothes in the attic of the eponymous hotel and, led by these clues, sets out to unravel her mothers' secrets.
Stothard is hoping that, as locals, Paquin and Moyer film on location at the real pink hotel (also known as The Cadillac) in Venice Beach.