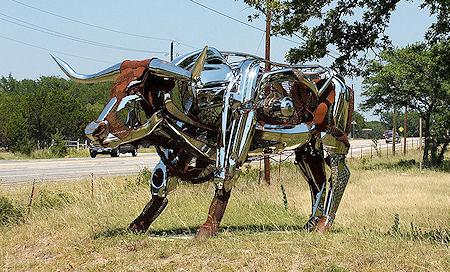 image credit
Steel is cold, or so they say. But this material can become the most delicate ingredient in the hands of skilled artists, who turn it into special works of art. Take a journey into the world of art that requires steel as the main material.
Here are 10 extraordinary artists and their beautiful, extremely delicate, funny, real-life like, sometimes even ridiculous works and their visions as artists. Freedom of expression reflects itself perfectly in art, and you will see that even a 'cold'
piece of steel
can become beautifully animated.
The Presurfer