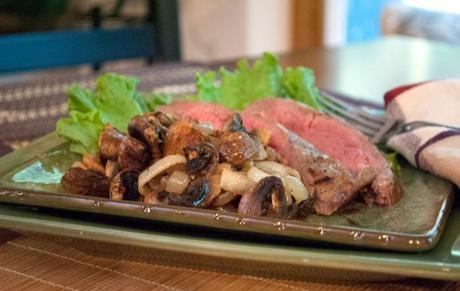 Get it? Fire up your Memorial Day barbecue?  Okay - I should probably stick to sharing recipes, instead of comedy.
To that end, this week  you'll find a plethora of dishes for your Memorial Day celebration all over the internet, so I decided to join the crowd and share our family's best loved steaks and burgers.
After you've taken a peek at my offerings, just in case you don't find what you're looking for here, I'll provide a list of recipes from fellow foodies that might fit the bill.
Earlier in the week I served this flank steak with roasted mushrooms - definitely a good start for your Memorial Day crowd. Flank steak is leaner and often more affordable than other cuts of beef.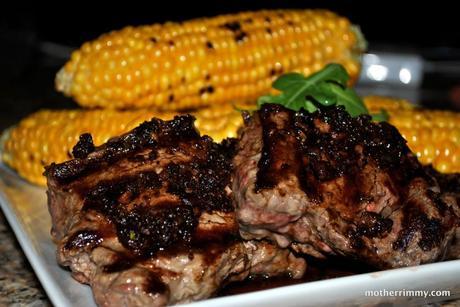 But I have a few more steak recipes up my sleeve like this Grilled Garlicky Steak and Corn on the Cob. Nice grill marks on the corn and the steak thanks to my husband. Like many households, he mans the grill.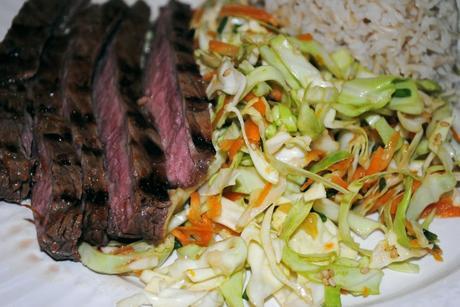 How about a sweet and spicy orange infused flank steak with a crunchy cabbage slaw? I've never met a slaw I didn't like. I'll pile my plate full, then wonder why I don't have room for the beef!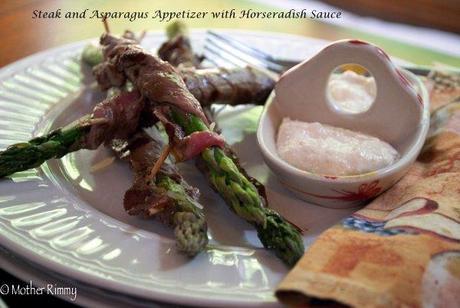 While this asparagus wrapped beef was meant to be an appetizer, we turned it into a meal and ate every last beefy wrapped spear of asparagus.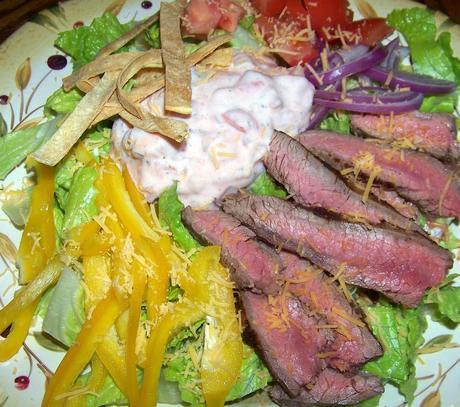 Beer Marinated Flanks Steak Salad with Spicy Salsa Dressing
I have a feeling this Memorial Day will included a few glasses of frosty beer while my husband mans the grill, so why not sneak a bottle and use it to marinade my beef?
If you're not a beer drinker, but plan on trying this recipe, don't use cheap beer, or you'll miss out on the depth of flavor a quality beer adds to the marinade.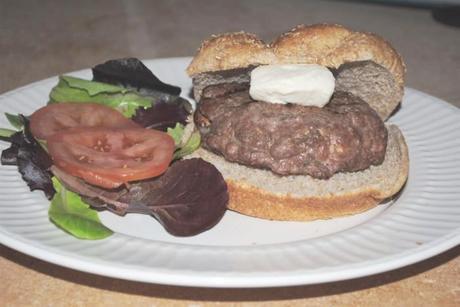 When it comes to beefy burgers, stuffing cheese and veggies into the middle is a must.
This burger looks unassuming, doesn't it? Don't be fooled! You'll find mushrooms and provolone cheese in the middle.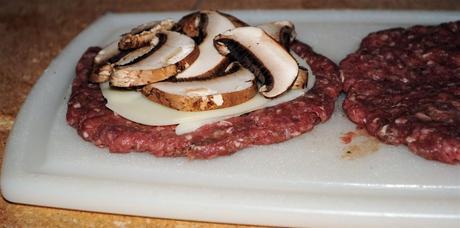 Stuff your burgers with anything you like – I adore blue cheese. It's as easy as taking two thinner patties, placing your stuffing inside, then pressing the patties together. Make sure you don't overstuff, and that you pinch the patties together well.
Easy as pie, right?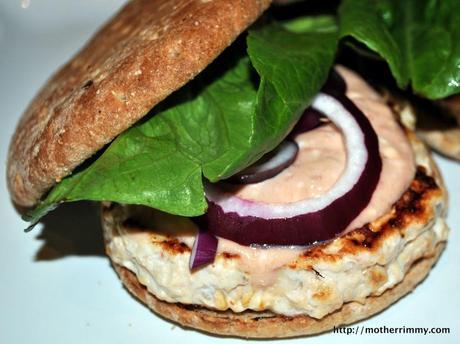 I'm a chicken burger fan from way back, and this version with smoky, spicy chipotle really makes me a happy burger eater.
After five years of recipe creation, I have more than a few burger and steak recipes, and so do fellow foodies.
That's it folks!
If you celebrate Memorial Day, I wish you a wonderful time with family and friends in remembrance 0f those who have served our country.
~Kristi
try { _402_Show(); } catch(e) {}