Don't Stop Living - Jonny Blair - a lifestyle of travel
It was an odd but yet refreshing feeling when I headed back to Amsterdam in the Netherlands earlier this year. It completed a total full circle for me in life and in truth freaked me out a bit. The story dated back 23 years…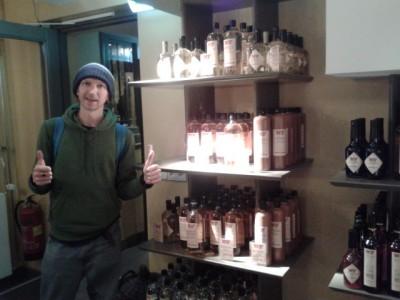 My return to the city of Amsterdam after 23 years.
I first visited Amsterdam back in 1991 – in fact it was my first ever "bit of backpacking". Aged just 11 at the time, I had escaped my parents for a week and was on a school trip to the Netherlands. We flew from Belfast to Amsterdam and had a week exploring Amsterdam, Vollendam and some other cool parts of Holland. I must have gotten some kind of travel buzz or bug on that trip that has stuck with me. However, destiny meant I wouldn't return to the Netherlands until 2014!! That's a whopping 23 years and in life it's the longest ever absence I've had from a country to date.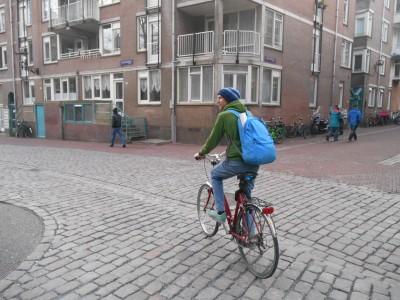 Cycling in Amsterdam, Netherlands.
But there it was, as an adult I arrived into Schipol Airport, on a direct flight from Iraq. I had backpacked my way through Iraq's Kurdistan region and found a direct flight from Erbil to Amsterdam. I looked up a cool Irish Pub called Durty Nellys and based myself here for three nights. Run by an Irishman, Jim and with a load of cool staff, this was a totally perfect place to stay in Amsterdam!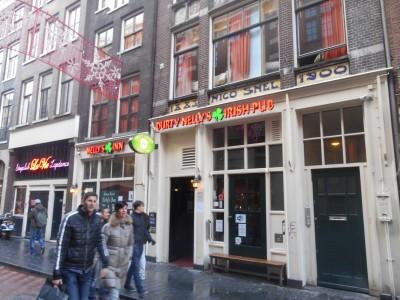 Durty Nelly's Irish Pub and Hostel in Amsterdam, Netherlands.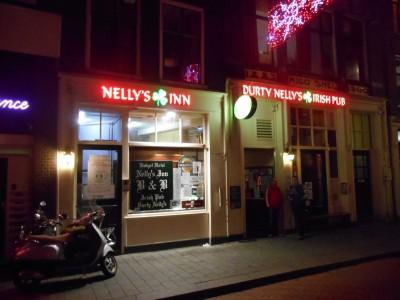 Durty Nelly's Irish Pub, Amsterdam at night.
I was staying in the red light district too, which is easily the coolest part of town in my opinion. Before I discuss the city of Amsterdam itself and talk about my time there, here's an overview with some photos of my three nights staying in Durty Nelly's Irish Pub. Irish Pubs are great places to stay. This one rocks. Here are 6 reasons to stay at Durty Nelly's!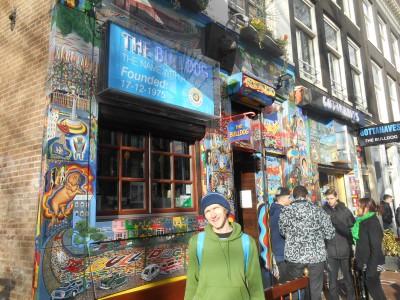 Backpacking in the red light district – The Bulldog Cannabis Bar.
1. Location: Red Light District
Yes Durty Nelly's is in the famous red light district. Wander around and stare at half naked girls, try some cannabis cake, smoke some weed, buy some sex toys, eat local cheese and enjoy this lively city. Amsterdam, is still a really really cool spot. I fell in love with it again on this brief visit.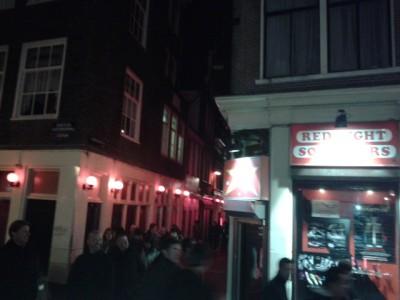 The Red Light District of Amsterdam, Netherlands.
2. Breakfast: All you can eat/drink
I love hostels that include breakfast as a standard and Nelly's does just that. This includes bread, cheese, eggs, ham, cereals and free tea and coffee. All you can eat or drink. Filled me up for most of the day!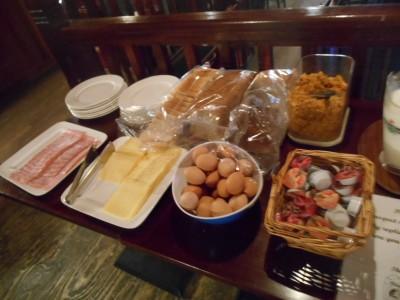 Another great reason to stay at Durty Nelly's – all you can eat breakfast is included.
3. Tours: Discount
Through staying at Nelly's you can get a load of cool offers and discounted entry to places in and around Amsterdam. I headed out to the Ajax Stadium – the Amsterdam Arena and the staff at Nelly's got me 10% off. Check the reception desk for more details of money off tours!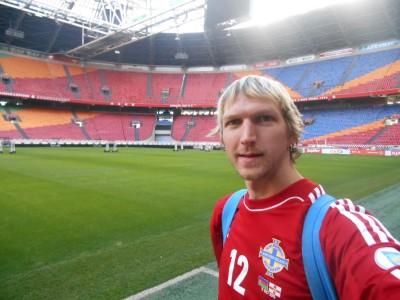 I got 10% off my tour at Amsterdam Arena through Durty Nellys!
4. Irish Bar Downstairs: Discounted Guinness!
As a backpacking Northern Irishman I love a pint of Guinness every now and then. One thing that attracted me to Durty Nelly's was the thought of getting discount off my Guinness pints!! All residents get this discount, which means a pint can work out at under 5 Euros!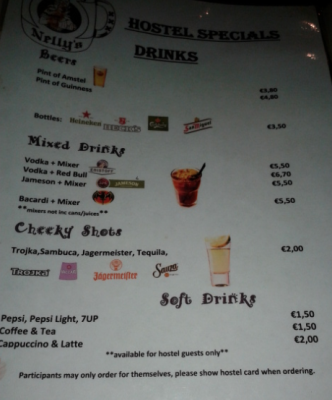 The discounts offered to hostel guests at Nelly's!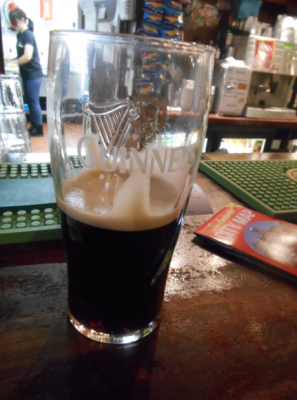 Guinness for €4.80 – hostel guest discount! Bargain!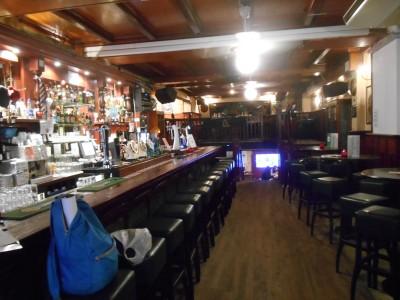 The awesome bar at Durty Nellys – Guinness and Smithwicks on tap – bliss!
5. Social Life: New Friends
Nelly's is one of the venues for the famous Amsterdam Red Light District Pub Crawls. Let your hair down and join these pub crawls, they normally cost around 20 Euros which includes a t-shirt, a shot/drink in each bar and free entry. You'll meet a load of new friends!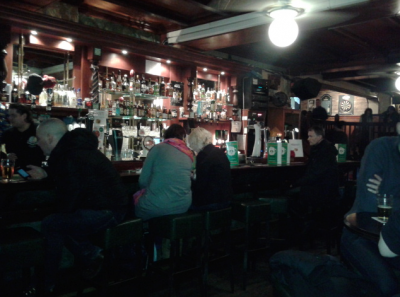 The bar at Durty Nelly's, Amsterdam.
6. Cosy Dorms
I stayed in a 6 bed dorm and met a load of cool fellow backpackers from England, Spain and Brazil. This is a cool place to meet people and my dorm had a great shower room with hot showers (believe me this is a Godsend when you've recently backpacked through Iran, Iraq and Nagorno Karabakh in the winter!).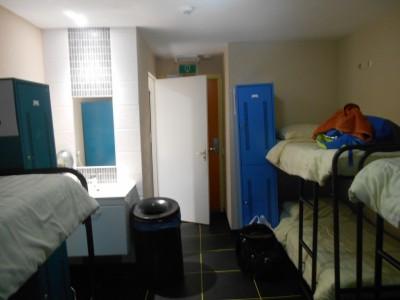 My cosy dorm in Durty Nelly's, Amsterdam, Netherlands.
As a bonus, Nelly's also has FREE wi-fi and luggage storage! So if you make it to Amsterdam on your travels be sure to hit up Nelly's and tour the red light district. It was nice to be back after 23 years away…
Durty Nellys Amsterdam Official Website
A video of my room at Durty Nelly's (I stayed in a 6 bed dorm):

Original article: Staying in Amsterdam's Red Light District: Durty Nelly's Irish Pub, Amsterdam, Netherlands
©2014 Don't Stop Living. All Rights Reserved.