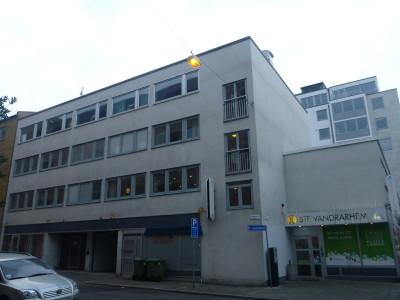 Staying at the STF Vandrarhem Hostel in Malmo, Sweden
Before the crazy five year reunion with Daniel happened in the town of Angelholm, I decided on two days in Malmo Sweden. As well as dipping back into Denmark and exploring Christiania I decided I'd base myself in what is the biggest and best hostel in Malmo. This place is the STF Vandrarhem Hostel and is part of the HI Hostels group, I also ended up staying in one of the HI Hostels in Bergen, Norway on the same adventure. First up I stayed a couple of nights here at the STF Vandrarhem in Malmo and recommend it.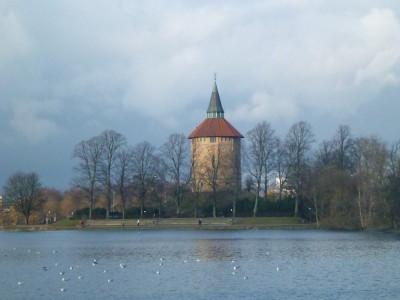 Malmo in Sweden – Pildammarna Park
Here are five reasons why you should stay here while exploring Malmo and nearby Lund, plus the Copenhagen option.
1. Good Location
Not only is the STF Vandrahem extremely well located within Malmo, but Malmo itself is a great hub when touring Scandinavia. The STF Vandrarhem is located by the city centre, 5 minutes from the Triangeln train station with trains to Denmark, 5 minutes from Pildammarna Park, 10 minutes from Malmohus and nearby the shops, bars and restaurants.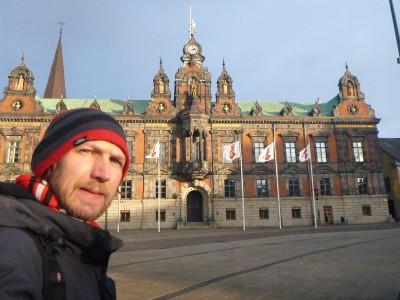 Touring Malmo – Town Hall/Rathaus.
It's easy to reach Copenhagen (Denmark) from here, stay within Sweden on trains to Stockholm and Gothenberg and even ferries run to Germany, Norway and Finland.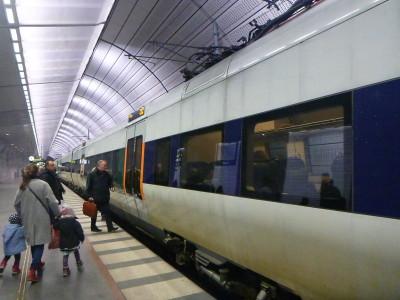 Train to Denmark from Triangeln, Malmo.
2. Spacious
It's rare for me to comment on how spacious a hostel is as I obviously have spent a few years in Hong Kong where tight spaces and tiny bedrooms are commonplace but immediately I loved the space in Hostel STF Vandrarhem.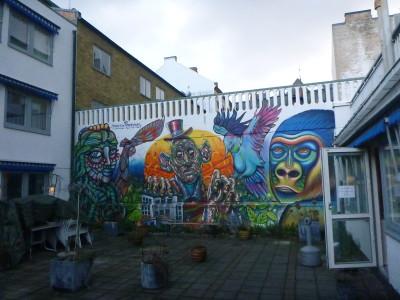 Outdoor Patio at STF Vandrarhem
Spread out rooms, a big patio and huge kitchens really set this place off from other hostels. It's a massive building and also has a huge outdoor patio.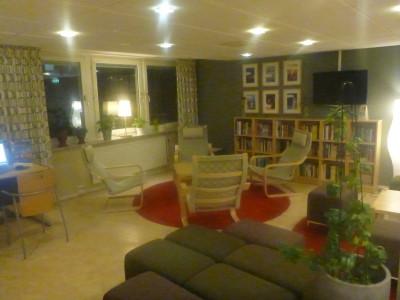 Spacious lounge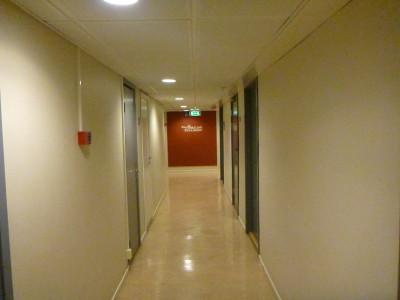 Spacious corridors
3. A Computer (and WiFi)
Yes my friends a computer. The only reason I'm a travel blogger is because I learned how to read and write and how to use a computer. But guess what? The last few weeks had been horrendous trying to keep up with work as my computers and hard drives didn't work and I questioned the future of the DSL travel blog as we know it. Thankfully the STF Vandrarhem had a fast PC in the lounge I could use and keep my travel plans going and even reply to emails.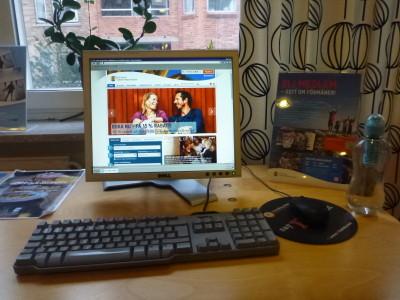 Computer and Internet Access in STF Vandrarhem Malmo
4. Denmark Train
You'll know I've crossed a shipload of borders in my time but this hostel is just a 5 minute walk from Trianglen Station where you can get the train to Denmark. To get to the Danish capital city it's only a few stops away. If you stay a couple of nights in Malmo you can even visit Copenhagen on just a day trip.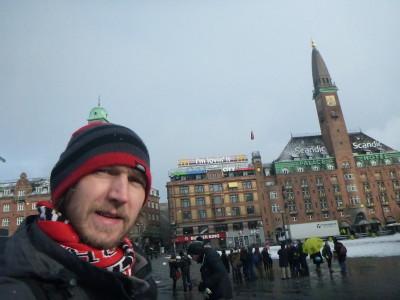 Back in Copenhagen, Denmark for the first time in 9 years!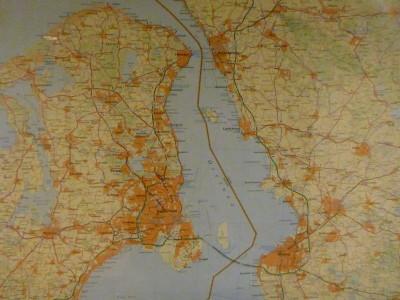 So close to Denmark
5. Fully Equipped Kitchen
The kitchen in the STF Vandrarhem is well equipped for cooking. Massive fridges and freezers, all utensils, toaster, kettle, oven etc. A great way to save money too by shopping and cooking your own food.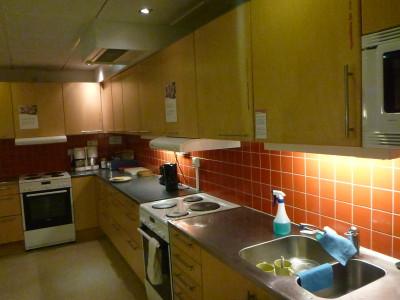 Fully equipped kitchen in the STF Vandrarhem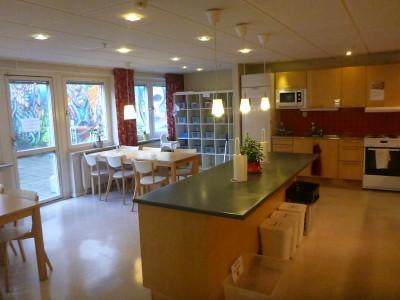 Spacious Kitchen
There is also a breakfast buffet option available for a fee if you don't have the time to make your own food.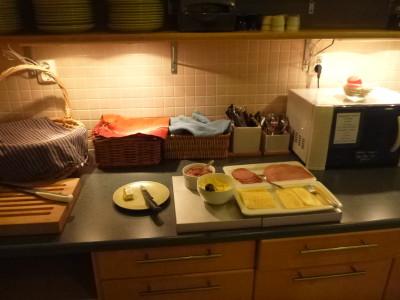 Breakfast buffet at STF Vandrarhem Malmo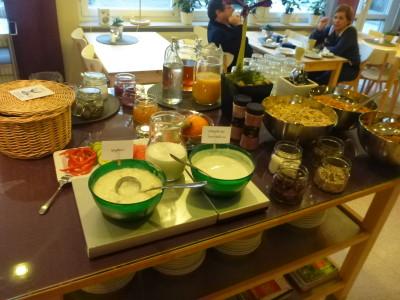 Breakfast buffet at STF Vandrarhem Malmo
So I definitely recommend a stop over in Malmo for a few days if you are in Sweden. Many travellers also head to the town of Lund, but I didn't as I was so busy trying to sort out my online work as well as seeing some of Malmo while I was here.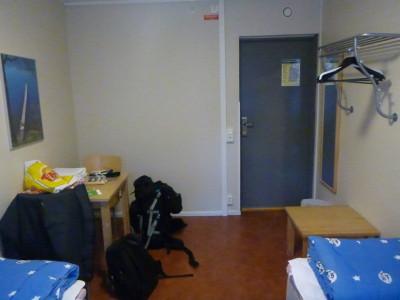 My room in Malmo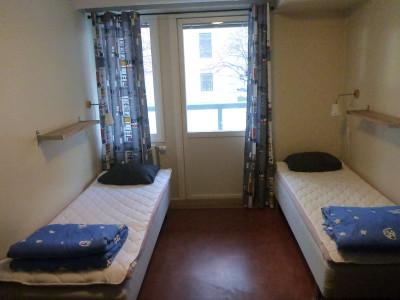 My room in Malmo
Here are the details for booking the STF Vandrarhem Hostel in Malmo, Sweden:
Telephone
Reception: +46 40-611 62 20
Fax: +46 40-611 62 25
E-mail
[email protected]
Address
Rönngatan 1
21147 MALMÖ
Member's prices 2015 from
Single room: from 510:- /person
Bed: from 200:- /adult
Double room/Twin-bedded room: from 290:- /person
Here are my videos from the STF Vandrarhem Hostel in Malmo, Sweden:
Join 15,017 Monthly Readers! If you enjoyed this article and LOVE travel and SAVING money, get e-mail updates from Don't Stop Living – a lifestyle of travel! (It's Free)

Jonny