"This shop has been compensated by #CollectiveBias, Inc. and its advertiser. All opinions are mine alone."
Sometimes it can be difficult to avoid products with ingredients that are bad for you but thankfully there are great brands which offer products made with natural ingredients. Our skin is the largest organ in the human body, and while we want great-looking skin, having healthy skin is different. Unfortunately, many of us don't realize the benefits of using natural personal care products and the wonderful effects it can have on our skin. One particular area of our skin that doesn't get much love are our underarms. If you think about it, our poor underarms gets brutalized quite a bit. We shave, wax, or laser off our hair, we don't moisturize and pamper it like the rest of our body, and we think of antiperspirant and as just that - something to block perspiration and nothing more. Thanks to brands like Tom's of Maine and their Long-lasting deodorants, you get an effective deodorant and 24-hour protection, made without harsh chemicals that can harm the skin.



One major concern of underarm health is discoloration, something we have personally experienced. While having more melanin in your skin and dead cell buildup may cause some discoloration, the most common cause is using certain deodorants and antiperspirants that can irritate the delicate skin, causing even more melanin production and darkening of the skin. An easy fix is to switch to a deodorant with natural ingredients, like Tom's of Maine Long-lasting deodorant for men and women.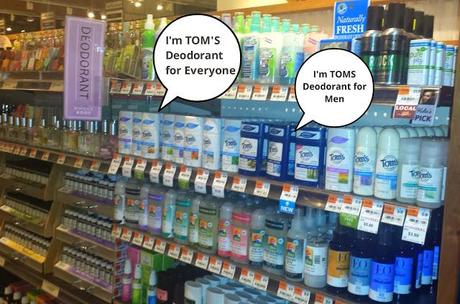 These long-lasting and wonderfully-scented deodorants are free of artificial fragrances or preservatives, are aluminum-free, and some scents even come PG-free (Propylene glycol-free). Tom's of Maine uses odor-fighting hops and the mineral zinc to provide 24-hour odor protection, they feature no animal ingredients or testing, and boasts ingredients like Glycerin and Vitamin E, to moisturize and condition the skin, Organic Aloe Juice to soothe, and citrus fruits as an antioxidant. We love the fresh, sweet scent of Beautiful Earth, and it remains our favorite, with

Refreshing Lemongrass

a close second. When we need to restock, we just pop into Whole Body,  Whole Foods in-store beauty section, grab one or two and be on our way (okay we grab a few items first). We apply our Tom's deodorant in the morning and forget about it for the rest of the day.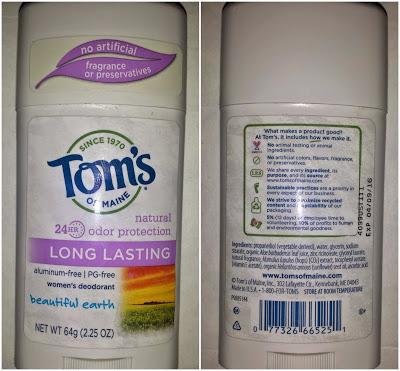 We found that some of our friends felt the same way and are moving to paying attention to how their skin reacts to some of the harsh chemicals that can be found in our everyday products. In the video below is a male friend, who ALREADY had his Tom's Long-lasting Deodorant for Men in his bag. He's been using it for three weeks and is loving the positive changes to his underarm skin.

What about you guys? What are your thoughts on natural deodorants and skincare and beauty brands that uses natural ingredients? Would love to hear your thoughts.