One of the BEST state bhawans in the capital, Goa Bhavan is situated in the lane right opposite Gujarat Bhavan, and very close to Tripura Bhavan.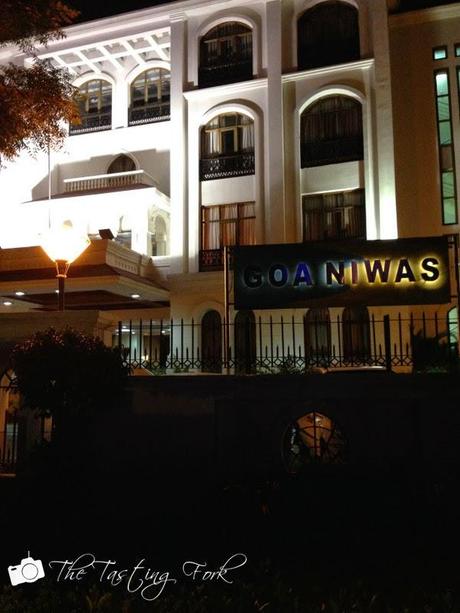 The decor of this restaurant is really really nice if you compare it to the other state bhawans. Colourful plastic chairs, nice basic plastic tables, well maintained with nicely painted walls, a little bit of Goa furnishings like a boat and a few Goan pictures here and there. The servers are dressed in colorful floral t-shirts and you really feel like you're sitting in a shack with all these things adding to your experience.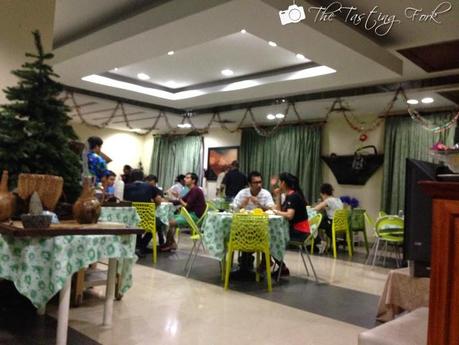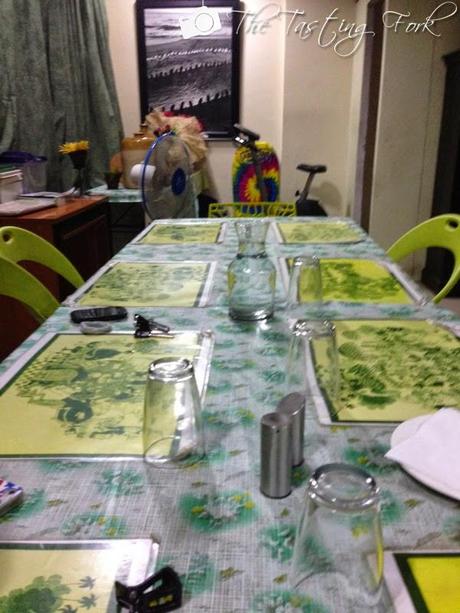 The place is privately run by a Goan family that takes care of everything from food and service to ambience so beautifully. The owner goes from table to table taking orders and giving suggestions, and never has that man gone wrong with one suggestion of his!
The menu is written on a white board with a marker and changes everyday. The majority of dishes remain the same but just a little bit of tweaking is done on a day-to-day basis. They have everything from crabs, prawns and fish to even the humble dal, paneer and chicken. The only accompaniments that you have here are pav and rice, no roti.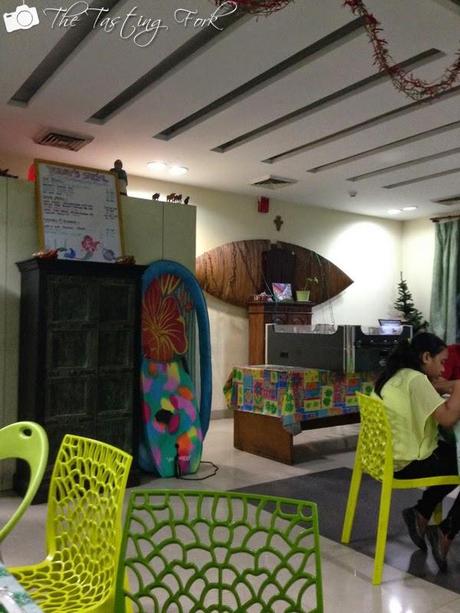 Starting with the most humble in their menu that I've ever tried - Peri Peri Paneer. A little sweet, a little tangy, a little spicy, thish dish is generously filled with diced pieces of paneer, paneer that's more on the harder side in texture. But then again, there's really no place for pure vegetarians here.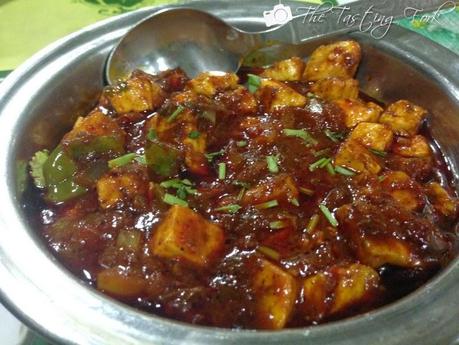 Prawn Curry with Lady Finger - So so flavorful! It has a slightly coarse davy that thankfully, isn't watered down. It really is a gravy and has a combination of spicy and salty flavors. The shrimps are very juicy and soft, and any dish here consisting of shrimp is my absolute favorite! Relished this dish with plain rice.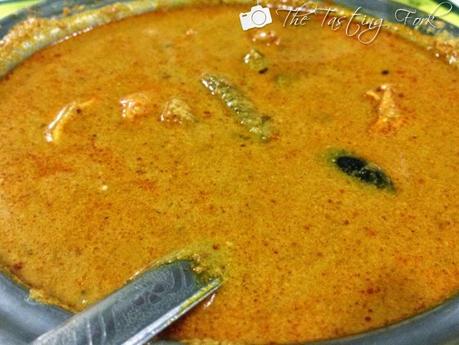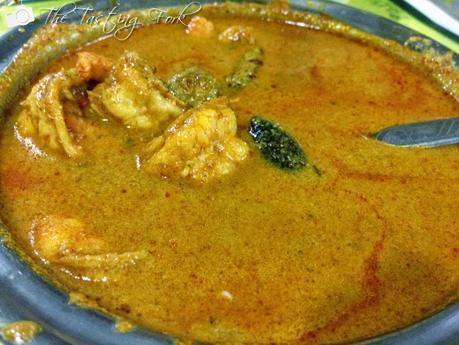 Chicken Vindaloo - This too was more of a gravy than a dry kind like the fish. This was the most relatable to a North Indian palate. Something more similar to what we get everywhere else in Delhi, and we only ordered this because the people with me didn't want to be experimental with their order.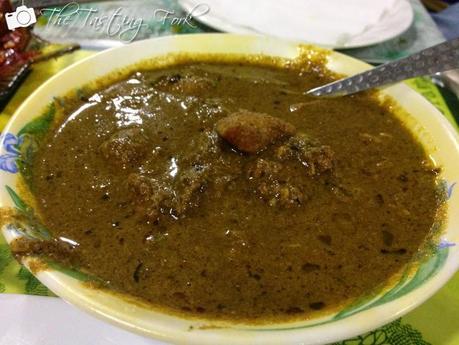 King Fish Masala Fry - Spicier than the rest of the dishes, this was one superb dish on the menu! Like everything else on the menu, this too was just bursting with flavors. Soft delicious fish lathered in a slightly spicy thick masala - wow!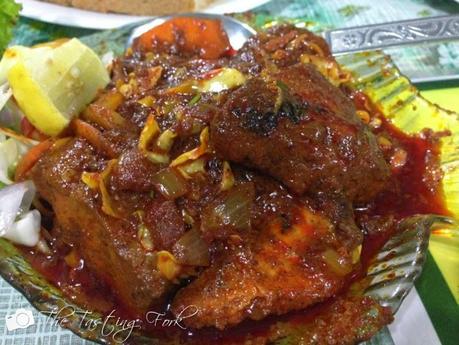 The chicken and paneer tasted best with pav. It was like the pav really added to the taste and took it one notch higher. The prawn curry and fish(though dry), I preferred with rice.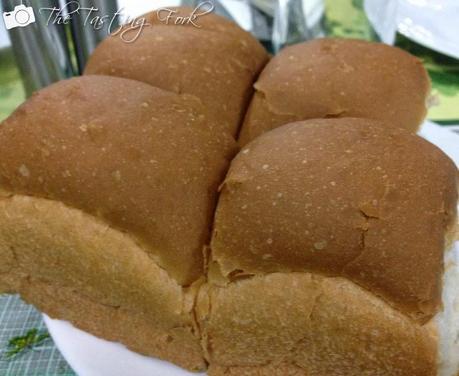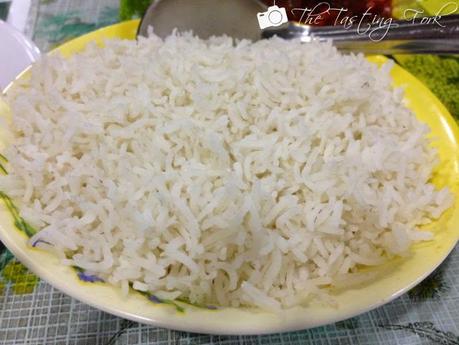 Their Fruit Cream and Custard Pudding are not to be missed! They are just to die for!! The fruit cream is really yummy with a not-so-sweet cream and an overload of delicious fruits, and the Custard Pudding has lip-smacking custard on the top and a mixture of biscuit, cream and very little diced fruits in the bottom. Digging into that bowl of custard is like you're in for a surprise! You'll think it will only have custard, but then you find the marvelous mix at the bottom that really is the highlight of this dessert. The custard is topped with a little bit of jelly that adds color to it.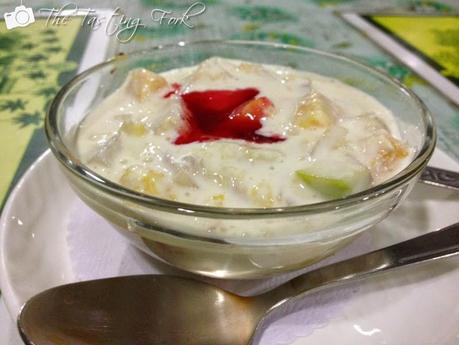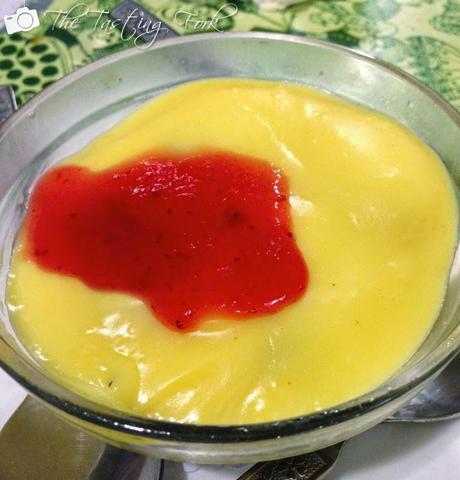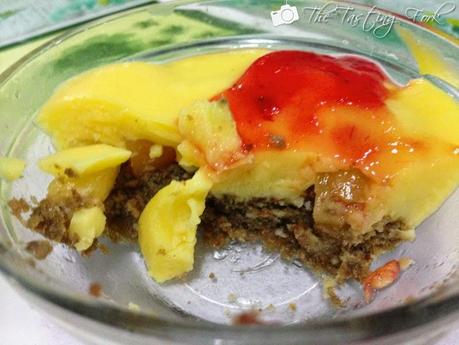 They have the basic Fresh Lime Soda, Iced Tea, and other soft beverages to go with your meal, and that makes the restaurant a no-nonsense place only meant for people who truly love delicious Goan food. The bill came with mouth fresheners and polo, which is a very small but a very sweet thing.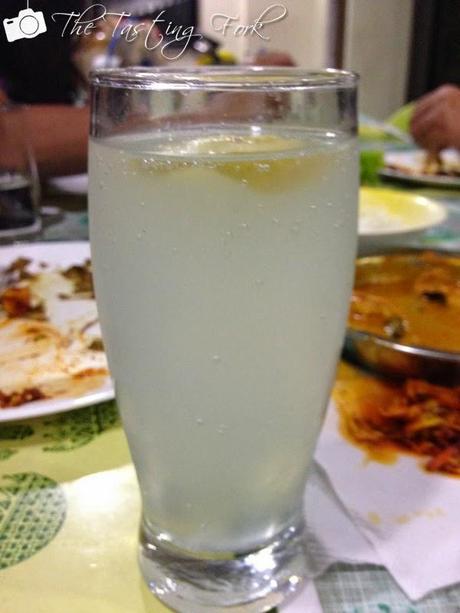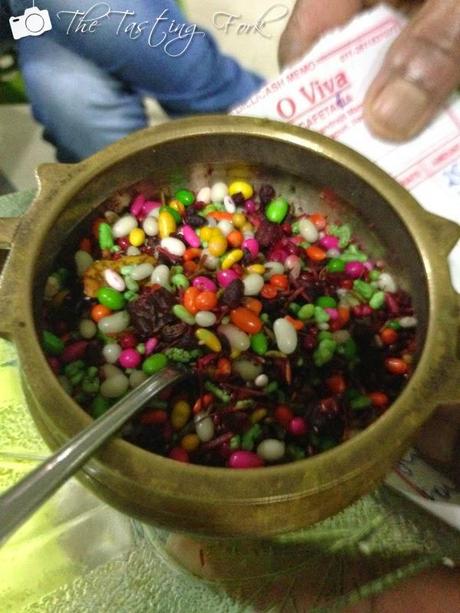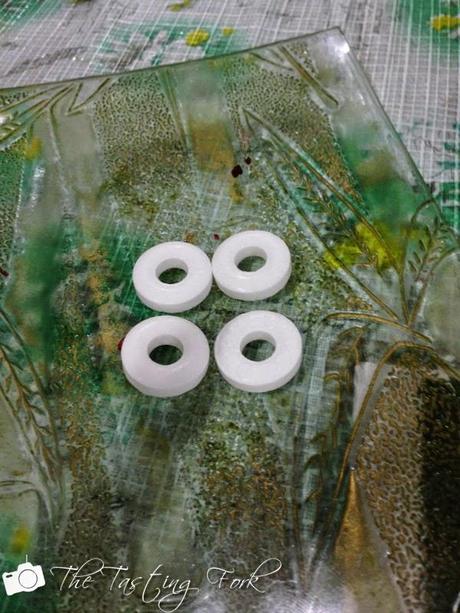 Their food is as good as Goan food can get in Delhi, and at prices you won't find anywhere else. A meal for 2 will cost somewhere around 800-900, not to forget we'e talking about sea food here.
The place is frequented by all age groups and all groups of people. You'll find people on a date, families, groups of friends, all sitting and enjoying their meal here.
Address: Viva O' Viva, Goa Niwas, 14 Bir Tikendrajit Marg, Chanakyapuri, New Delhi
Reviews for other State Bhavans (click on them to read more):

1. 

Andhra Bhavan




2.

Gujarat Bhavan


3. Karnataka Bhavan


Connect with me on:
Twitter: @sahibagursahaneInstagram: @thetastingforkFacebook: https://www.facebook.com/thetastingfork