Funny…NOT ONE MENTION of Couric interviewing anyone from strict gun-controlled Chiraq. I wonder why….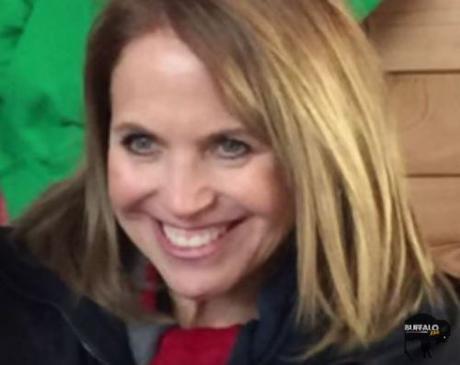 From the Hollywood Reporter: It's only fitting that Katie Couric's new documentary Under the Gun would celebrate its L.A. premiere on the same night Donald Trump sealed up the Republican nomination.
"Only the Democrats have really discussed gun violence," Couric said outside the Academy in Beverly Hills moments before the film unspooled inside the Samuel Goldwyn Theater. "With the race kind of narrowing and looking like it will be Donald Trump versus Hillary Clinton, I think we're going to hear a lot more about it during the presidential debates. But so far I think secretary Clinton and Bernie Sanders are the only ones who have been talking about it."
Not the only ones, there were plenty of celebrity guests with opinions, including Amanda Peet, Bryce Dallas Howard, Gene Simmons, Always Sunny trio Charlie Day, Danny DeVito and Glenn Howerton, as well as Grey's Anatomy's Jason George, Lou Gossett, Jr., Manny Oteyza and Mark Boone, Jr.
"I don't think any of them will do anything," said DeVito, when asked about the candidates, though he confessed a preference for Sanders. "The lobbyists pay the congress to control the country. Special interest groups like the pharmaceutical companies, textbook companies, the NRA – the NRA is the front man for the guys making all the money making guns."
The organization figures prominently in Under the Gun, produced by Couric who reteamed with Fed Up director Stephanie Soechtig. Acquired by Epix out of Sundance, the new doc premiering on the network May 14 features victim, witness and expert testimony on mass shootings like Sandy Hook and Aurora, Colorado. Included are interviews with Arizona congresswoman and gun victim, Gabby Giffords as well as Richard Martinez, whose son was killed in a mass shooting at UCSB. A panel discussion followed the screening, including the mother of an Aurora shooting victim, Sandy Phillips, Couric and gun regulation activists.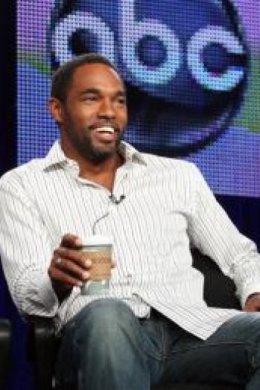 Actor Jason George
"Grow a spine," was Jason George's message to politicians who stood in the way of a measure supporting background checks in the wake of Sandy Hook, and who earlier this year committed to fighting Obama's executive action closing gun show loopholes and permitting limited background checks. "Money needs to get out of politics cause the vast majority of the American public believe in common sense gun laws. Nobody's trying to take away all the guns."
As noted in the movie, 73 percent of NRA members support background checks, as do 90 percent of all Americans. Yet gun advocates claim that background checks will inevitably lead to a gun ban. Even the never-reticent Gene Simmons, a gun owner, favors common sense laws.
"That's an enemy of the people," he said of obstructionist lawmakers. "Why would you want to stop a background check?" Simmons is in favor of gun ownership for personal protection, ignoring the fact that 57 percent of mass shootings involve relatives and loved ones. "Mom shot me," said Sophie Simmons, who joined her father at the event, recalling the time she nearly became a statistic when her own mother accidentally fired a .22 bear gun at her on a camping trip.
"It's really a very simple question, why? How did we get to where we are and what have been the impediments to reducing gun violence in this country?" were the questions that led to Couric producing Under the Gun. "Hopefully we're arming people, ironically, with the information they need to discuss the issue. Hopefully it will be used as a jumping off point for an intelligent conversation."
DCG