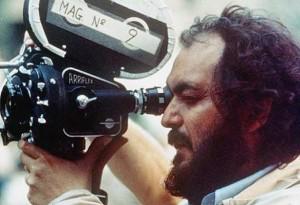 The work of groundbreaking film maker Stanley Kubrick is taking center stage at the EYE Film Institute in Amsterdam. In a large scale retrospective exhibition running from now until 9 September, the EYE shows all aspects involved in the creation of Kubrick's films from screenplays to storyboards, set models and props and costumes, clips of the eventual films and documentaries. The exhibition has been generating worldwide attention since 2005, as it toured museums in Berlin, Melbourne, Ghent and Paris.
The tribute to Kubrick includes an exciting line-up of film screenings, including The Killer's Kiss (1955) and 2001: A Space Odyssey (1968) as well as debates, interviews and lectures on his craft. Notably a public discussion of the controversial film Eyes Wide Shut (1999) with actress Christine Kubrick.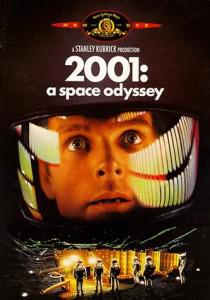 Kubrick is "among the most important contributions to world cinema in the twentieth century," according to film critic and historian Michel Ciment. The EYE exhibition does credit to a stunning career that has entertained audiences for two decades. The institute, famous for its futuristic design, also features a permanent collection that spans the entirety of film history.
Beginning with silent films that date back to the start of cinema in the 19th century, to the newest digital productions, the EYE pays tribute to global cinematography including local and international films. The institute stands out for bringing all aspects of film closer to audiences, from photographs, posters, soundtracks, equipment and film makers' own archives. For lovers of cinema, there is no better place to visit in Amsterdam than the EYE Film Institute.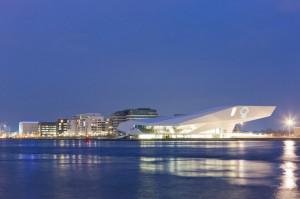 © 2012, Amsterdam City Tours Blog. All rights reserved. On republishing any part of this post, you must provide a link back to this original post